Learning a language isn't just about grammar rules and vocabulary lists; it's about immersing yourself in the culture and language. And what better way to do that than by tuning into TV channels from all over the world? The icing on the cake? It is free, and you don't even need to register.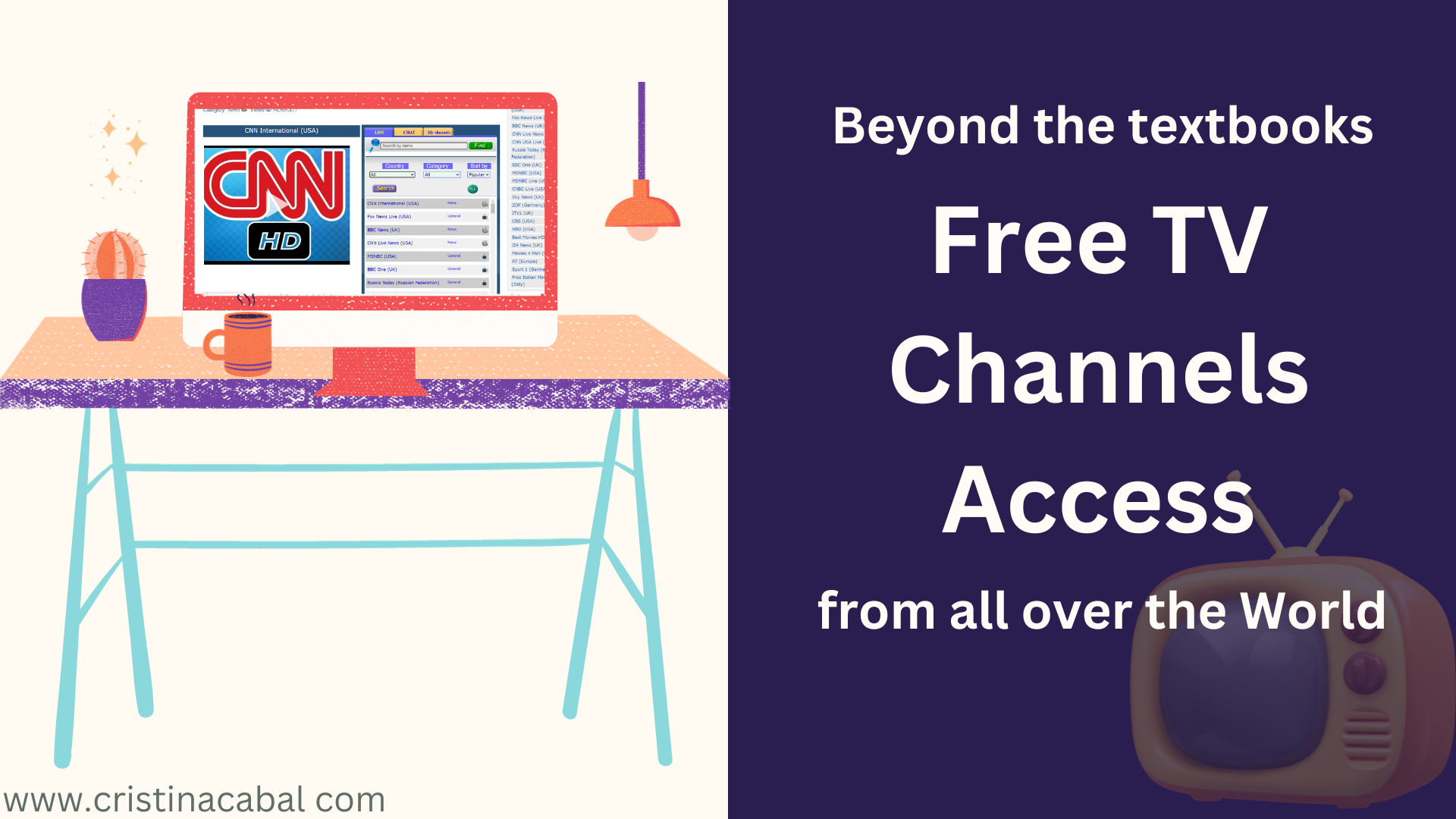 I know. I know you don't have much time, but let me suggest a couple of situations when you might want to take advantage of this free website.
While ironing: 'cause you iron, don't you? (my son says only oldish people iron 👿 ) So, how about watching an English talk show while ironing away? Your clothes will thank you, and so will your language skills.
While doing exercise: (you know, New Year's Resolutions and so on and so forth) . Imagine watching the BBC while walking on the treadmill or striding on the elliptical. Exercising your body and your brain? That's what I call a double win!
While cooking : Forget about convenience food, so convenient btw, and pick up some yummy phrases while preparing a delicious Asturian "arroz con leche".
I am sure you can think of more situations where this website Free Inter TV.com will effortlessly help you boost your English.
How to watch TV for free?
Go to Free Inter TV.com
Choose the country
Choose the category
choose the TV channel
Enjoy!!