Do you regularly read or watch the news? I don't
Look, I know I'm supposed to act all adult-like and be like, "yeah! Every day… can't live without knowing what's happening in my country? Honestly? I don't need the news- I want to be happy. Don't you feel that nothing good ever happens in this world when you are watching the news?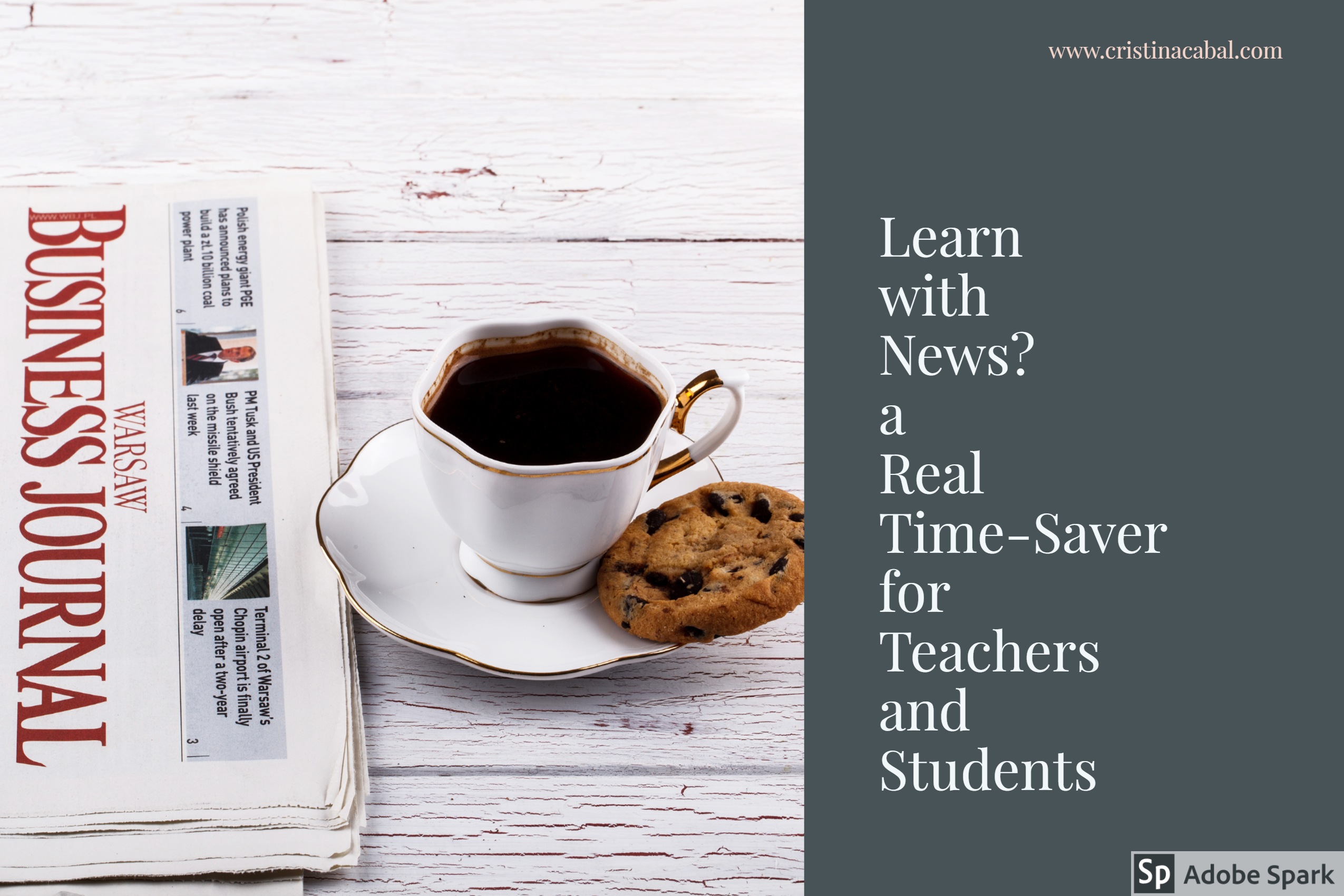 But my role as an English teacher is to encourage exposure to examples of language in different contexts, from different sources and from different speakers. And this is precisely the reason why I am posting about this helpful site.
Learn with News is an English news website and you are gonna love it 'cause it's free. In 3 levels. With exercises. Bonus points: with answers.
If you are a student
you get to choose the level of the news. There are three levels: level 1 for beginners, level 2 for intermediate students and level 3 for advanced students.
They provide materials for reading, vocabulary, speaking and listening
They provide the answers.
If you are a teacher
What is there not to love? They have prepared your class for free. Yay!