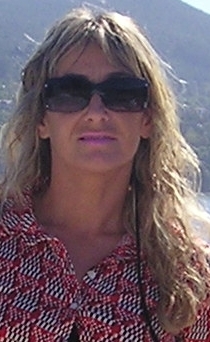 Hi! I'm Cristina. I teach English to adults at the Official Language School ,which is a public centre dedicated to the teaching of  languages to adults . I love teaching and have been doing so  since 1991.
Blog de Cristina aims at providing useful teaching materials and ideas and it's based on my student's needs and my own motivation to make my  lessons  enjoyable, involving and effective.
In my classes, I try to combine the traditional  method of teaching  with the new technologies and for this reason I'm always on the lookout for new tools to spice up my lessons.
Whether you're a teacher or a student,I hope you find something you can use on this blog . If you do, I'd love to hear from you!
Any questions? Drop me a line
cristinaeoiaviles@gmail.com
Tell me , I forget
Teach me, maybe I remember                                                      
Involve me, then I learn 
  Chinese Proverb