This is a new section I am starting today in this blog. I've always liked to store ideas for DIY projects although , to be honest with you, very often it remained a project beacuse  I either  lacked the time to do it or I entirely forgot about it.
Being this a blog dedicated to the learning of the English language , I still find that this new section doesn't deviate from its main aim as you'll have to read in English with the added bonus of having some fun while doing something you might enjoy .
Today , we will do bracelets with Popsicle ,(which are "los palos de nuestros polos de hielo"). I hope you like this new section and ,as the idea is not mine  ,I'll just publish the photo and link you to the blog where you'll find the post. There you go!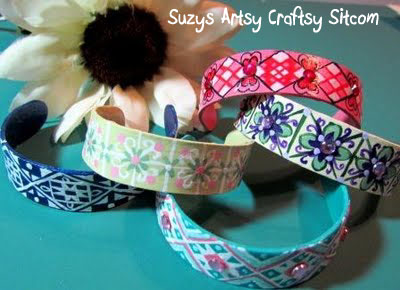 Source Suzy Artsy Crafty Sitcom .Click here to read more