Back to the grind with an engaging lesson on Science and Research.
Topic: Science
Level: C1
Skill and subskills: Vocabulary, Speaking, listening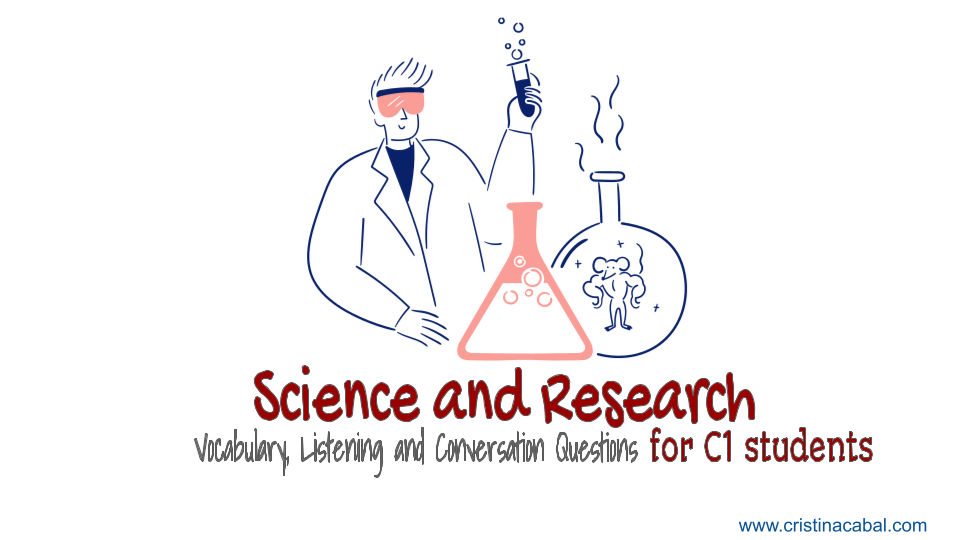 Warm-up: Scientists and their discoveries and inventions
1. In pairs: In 1 minute, write as many scientists as you can think of together. Do you recall what they are known for?
2. Whole class. Display the exercise and do it as a whole class.  Students should rank the 3 most important discoveries or inventions in pairs, giving reasons for their choices.
Vocabulary. The words you need.
a major breakthrough in the fight against
to address the underlying cause of autism
to extract DNA from…
to undertake/carry out a survey
to test animals in labs
to do experiments on sheep
the experiment was flawed
to do /carry out research
the findings show/ the findings highlight the importance…
to pave the way for …
lack of funding / get funding
genetic disorders
genetic engineering
gene manipulation
to invest in space studies
cutting-edge technology
to benefit or to harm people
to be more prevalent than
to clone
to devise a way to …
to carry out examinations
to successfully transplant
scientific theories 
to provide conclusive evidence
to be sceptical (UK)/skeptical (US) about…
to have growing concerns about…
to go beyond the edge of ethics
a drugs trial
unethical research
Listening:Many Clinics Use Genetic Diagnosis to Choose Sex
Step 1. Pre-Listening:
Read the beginning of the news and ask students to discuss what the news is about
Prenatal genetic testing: A growing number of doctors are pushing the ethical limits of the procedure called pre-implantation genetic diagnosis, or PGD.
Some say doctors are going beyond the edge of ethics. Some doctors analyze an embryo's DNA so parents…
Step 2. Listening Comprension.
TRUE or FALSE?
There is not a 100%  guarantee of success when choosing the sex of your baby.
The American Society of Reproduction Medicine approves of this technique.
The Indian couple is afraid of stigmatization.
In Indian culture, having girls is less desirable than having boys.
According to Dr Potter, the desired sex in most cases is male.
Source and transcript: https://www.npr.org/templates/story/story.php?storyId=6654619&t=1641299618264
Step 3. Now, on the board, write the question: " Is it ethical to choose the sex of your baby?" and ask students to, individually, list some reasons to defend their position. Put them in pairs to discuss their opinions and then do a whole-class debate.
Note: You will also find this question (slightly modified) in the exercise below.
Speaking: Activating vocabulary

Display the first question and have students, as a whole class, come up with the word that best fits in the gap.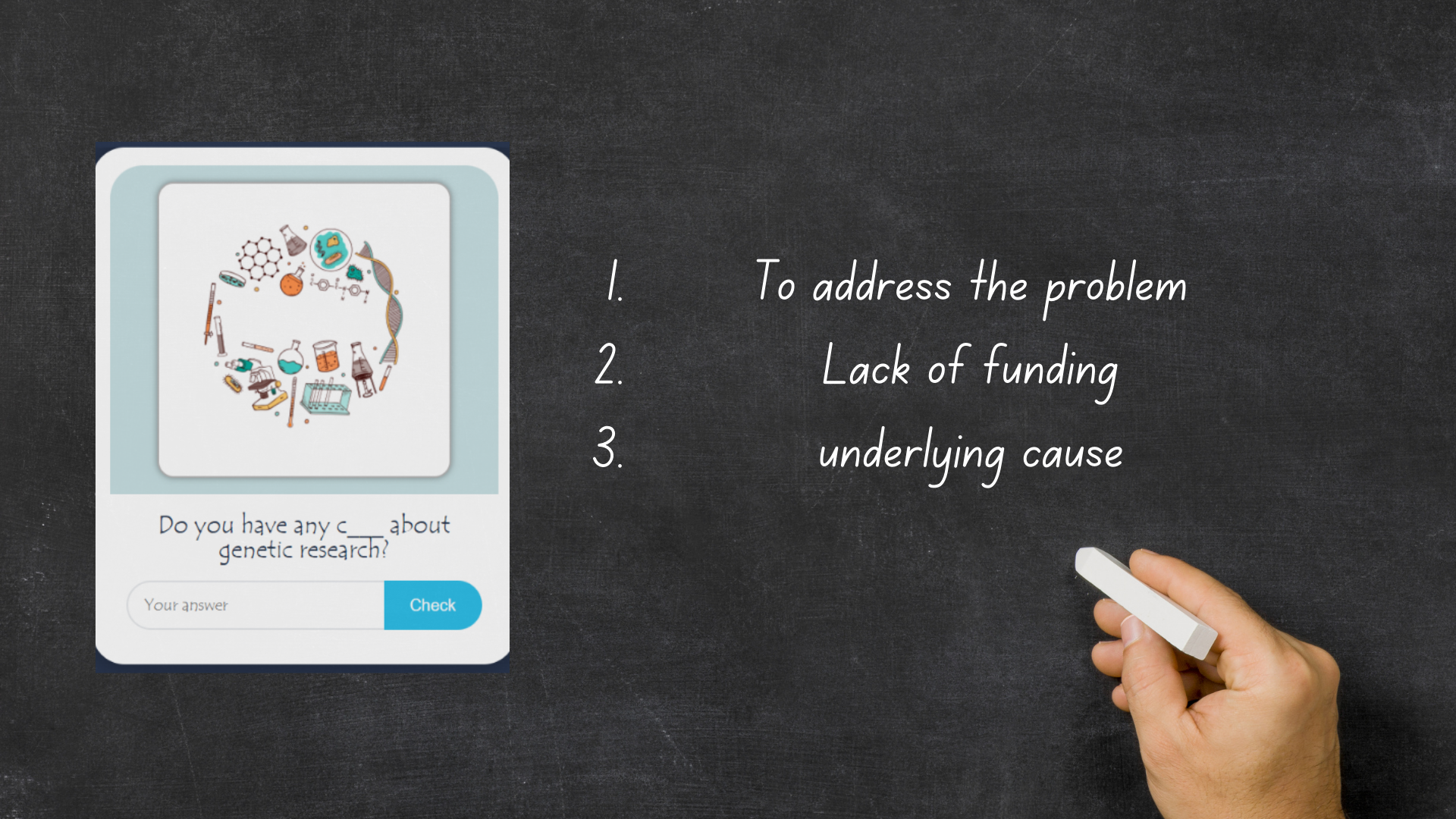 To activate the vocabulary above,  ask students to choose 3 words or expressions from the list. Write them on the board and encourage students to use this vocabulary when answering the question in pairs. Repeat procedure for question Number 2.

Further practice: Word building here (Serena's blog)