Sometimes we know what we want to write, the sentence is phrased in our mind, but we can't figure out some of the words we need. This is where phraseup* comes in. It assists you with writing, by suggesting possible combinations to fill-in the words you can't remember. Each suggestion is accompanied by definitions, synonyms and translations to other languages.
Imagine you want to use the verb+preposition combination "cope with" but you are just not sure which words it collocates with, just type it in PhraseUp and options will be provided.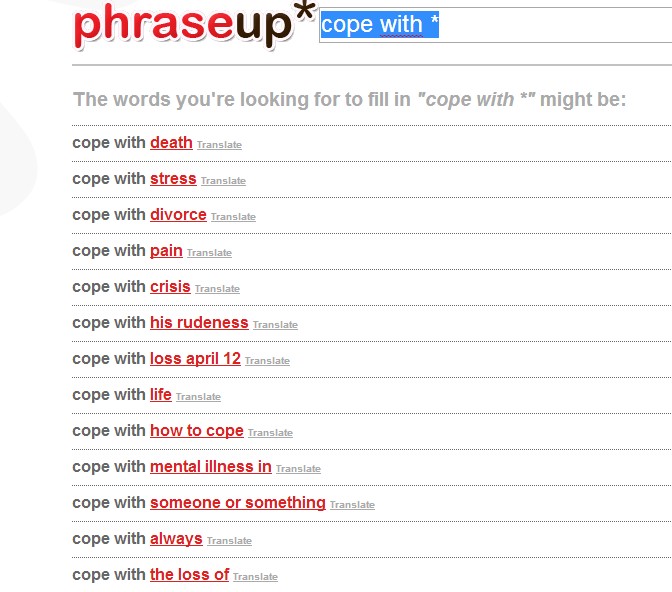 Or maybe you know there is an expression containing the words " take" and "granted" but you have forgotten what goes in the middle, PhraseUp can help you here, too. Just type the words that you remember and put an asterisk * where you want the application to insert something. Very useful, isn't it?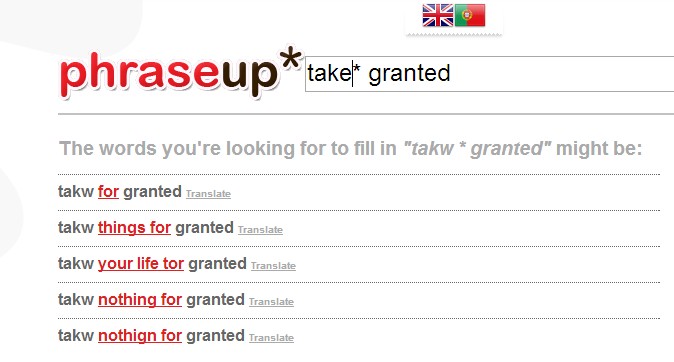 Give it a go, it is free and you don't even need to register.