If you have following me for a while, then you know how much I love stepping aside from the course book and surprising students with activities that might add a spark to my classes.
Things like flip cards or wheels of fortune are constant guests in my classes. But for this activity, I have decided to invite an old friend I haven't used for some time. Don't ask me why. I still love him very much. Word clouds have a lot of potential when teaching languages and they are very easy to use. For this activity, I have used wordart.com.
Aim: to practise the order of adjectives before a noun (attributive position) in a writing competition.
Time: 5 minutes
Level: B2 students
Time: 10 minutes
Preparation: Go to wordart.com or any other word cloud generators and just type the words you want to see in the cloud. In my case, I typed five or six nouns and five adjectives relating to opinion, size, age, temperature, shape, colour, material and origin.
How to go about it:
1.  Revise. You might want to revise the order of adjectives before the noun before doing the activity.
Although not all grammarians agree on the order of the adjectives and the rules for adjective order are quite complicated, it is necessary to give them some kind of order they can stick to. I always use this sentence to help them remember.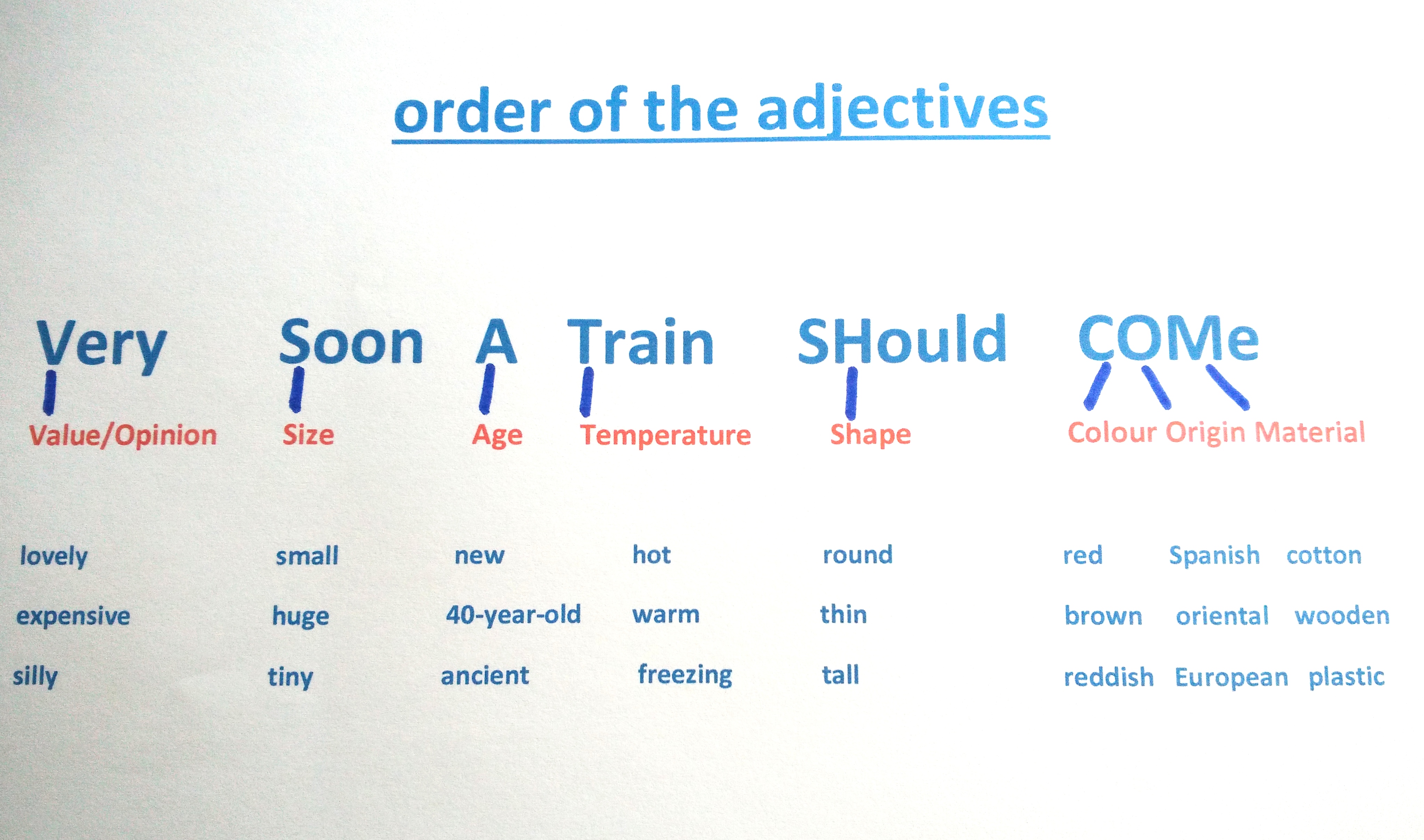 Important points:
Don't overuse adjectives. While having two adjectives before a noun sounds natural, more than three would have the opposite effect.
Purpose adjectives go just before the noun: riding boots (boots for riding), sleeping bags (bags for sleeping).
Numbers go before adjectives: three huge houses.
2. Competition
Ask students to form pairs and either display the word cloud on the board or photocopy it.
Underline the nouns in the word cloud
Tell students they have two minutes to come up with the longest description for the any of the nouns in the word cloud.
The winners are the students who have managed to write the most adjectives before the noun.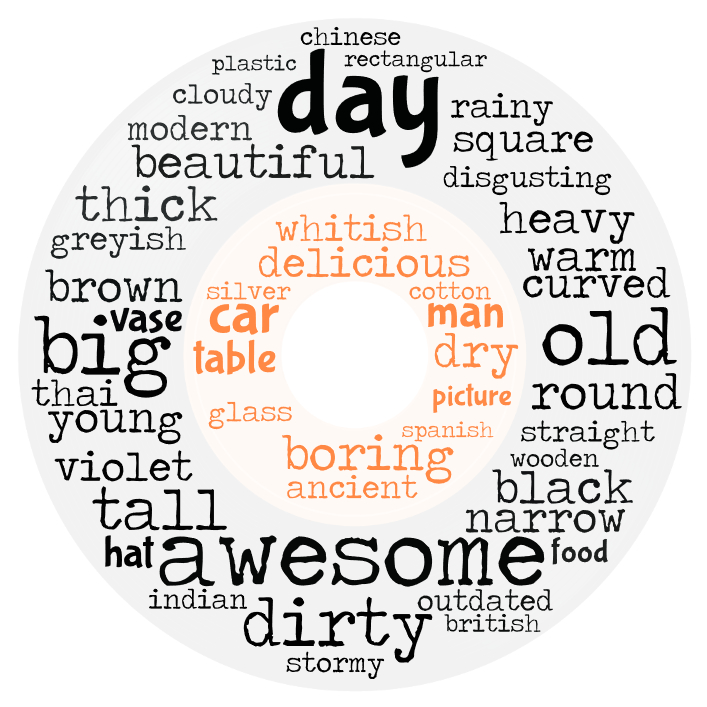 Rules:
The adjectives before the noun must be placed in the correct order. Have the class check it while the students read their sentence.
It has to have sense, ie "a narrow boy" would be incorrect.
Have fun!