February favourite activity! I know! The month has barely started, but I already know this is going to be my favourite activity.
The truth is I've been meaning to write about this activity for a long time, and it has been sitting on my shelves for so long that I cannot give credit to one single person 'cause I don't really know who first came up with this brilliant idea. Not me. This time, I am just the vessel.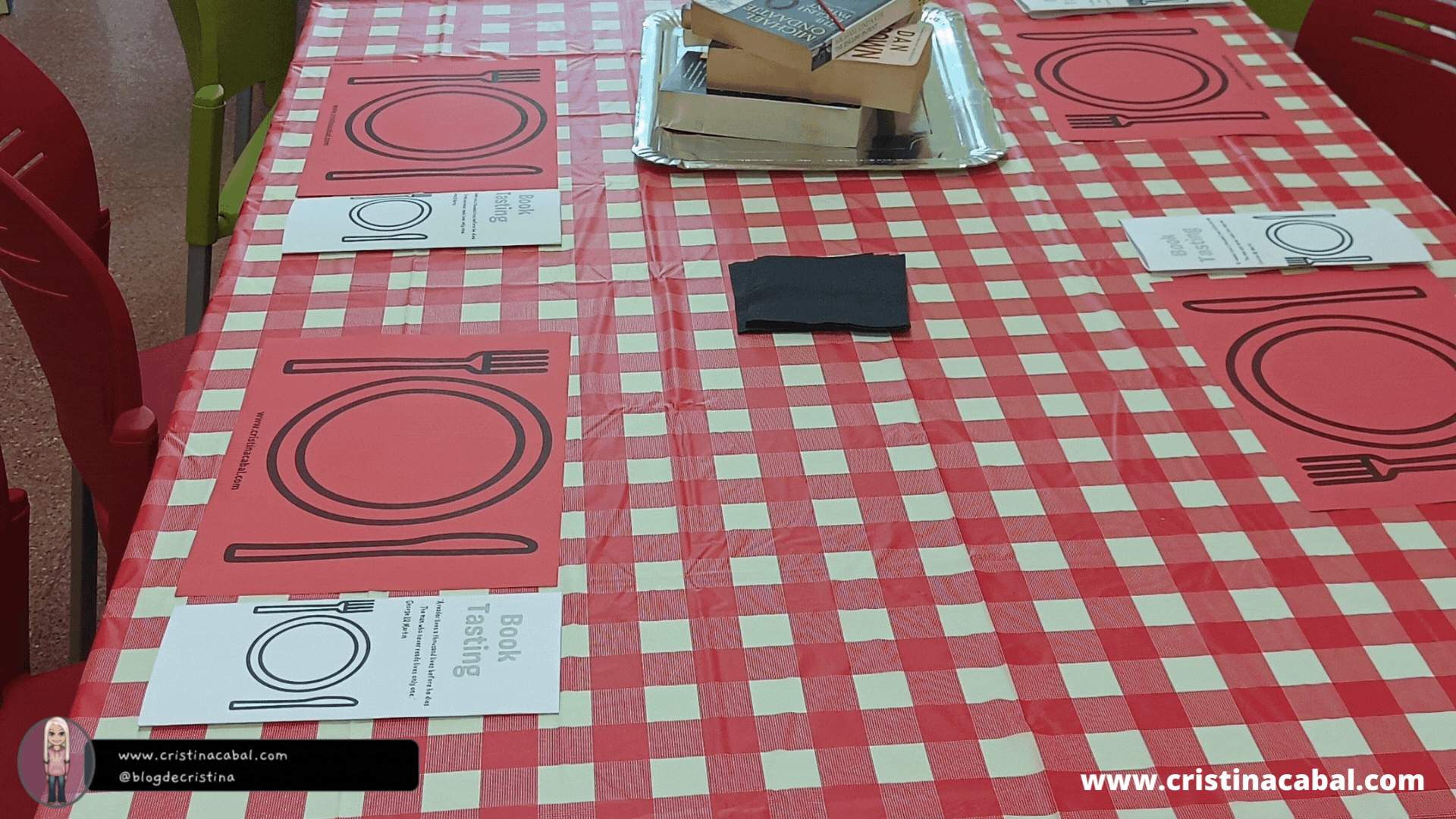 So, this activity revolves around books and the question I am asking you is: Do your students need to write a book review? Do you, or do they, choose the books they have to read? In my case, I have always hated being forced to read books I didn't like so ever since I turned into a seasoned oldish teacher and could make my own choices, I decided to give students the choice I had never had as a student.  Something as simple as choosing the books you'd like to read. From the school library. Sure.
Preparation.
Book the library room. That's the best place for an activity revolving about books.
I carefully selected books and divided them into three categories: Fiction, Short Stories, and Classics. I chose a varied and attractive collection from each category.
I bought a pack of red and white chekered plastic tablecloths. I bought them here. (Note: it is not sponsored 🙂
I also brought some silver paper trays I had at home to place the books. Remember, this activity is called Book Tasting, so you want all the props.
In Canva, I designed:
– a place mat (I photocopied it in red to match the tablecloth). Download Here 
-a menu  (brochure) with all the instructions and space to write their options from each table. Download Here
How to go about it
Arrange the tables as seen in the picture above. Place the tray with the books in the middle ( to be honest, you don't need a tray but it adds a little touch)

There are X tables with books from different genres. In my case, as explained above, I had 3 tables with fiction, short stories and classics.

Ask students to form groups and choose a table to start.

Ask them to choose one of the books on your table. ( there should a number of them)

Tell them they have 10 minutes to read the blurb, or synopsis, normally found at the back of a book's cover. They should also read a page and assess the readability of the vocabulary used.

Ask them to present the book they have chosen to their group and explain why they think it would be a good or a bad choice.

After listening to all the presentations in their group, they have to  choose the book(s) they'd like to read from this table and write their option(s) in the space provided.

Ask them to move to another table and repeat procedure.

Tell them to list their top three book choices in order of preference after having visited all the tables.

It is now time to take the book they have selected. Ask them to start with their first choice, and if it is unavailable, move on to their second option.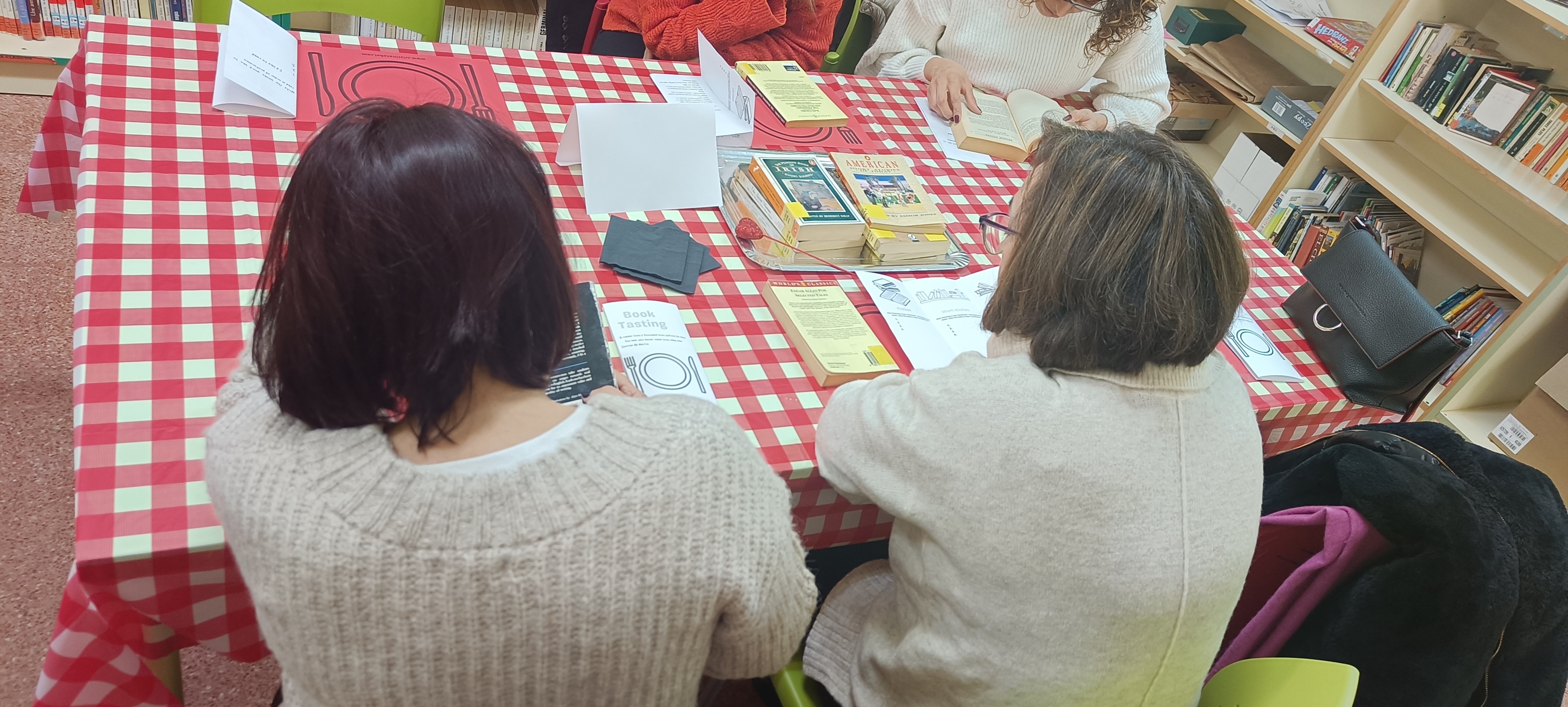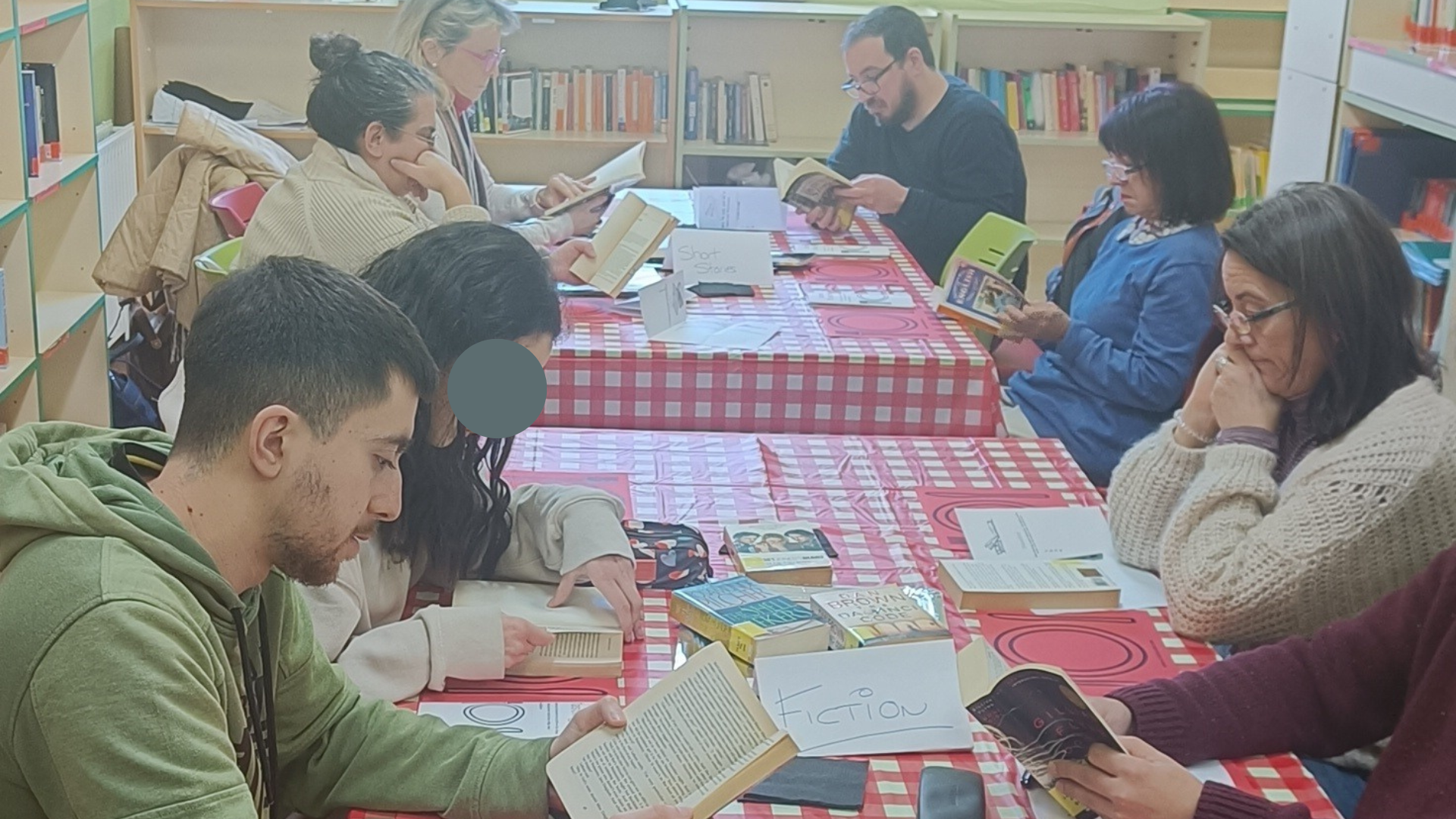 Follow up: if you are feeling up to it and know how to work with Flip, set up a Topic asking students to record their reviews of the books they have chosen. Download the QR Code generated by Flip and attach it to the back of the book.  Now it's time to move on to another round of reading. Encourage students to choose another book and listen to recommendations from their classmates.