Have you heard of Canva? I am sure you have.  Canva is free but, did you know that as a teacher, you have access to all premium features?  If you haven't applied yet, you can do it here.   We will need the premium account for what I am about to explain here.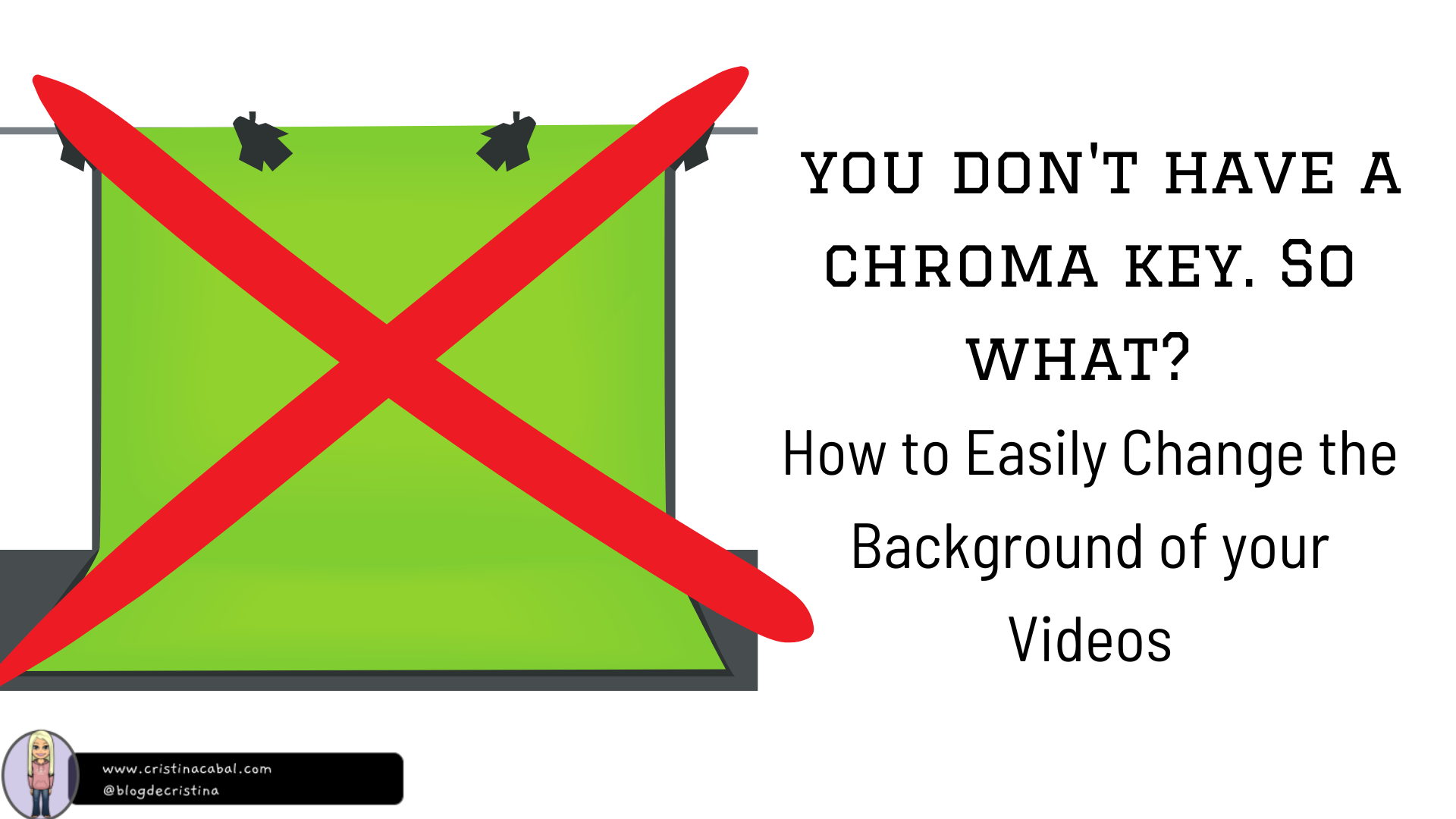 The problem
You and your students love role-plays. It allows them to practise specific vocabulary, work collaboratively, improve their pronunciation and their social skills.  There are so many possibilities: job interviews, presenting the news, ordering food at a restaurant, buying a house, …etc.
They are working so hard and doing so well that you'd like to record their performances. But… the background for their videos is always the same… the walls of the classroom. And… you don't have the money or the expertise to set up a green screen, the famous chroma key.
The solution
What if I told you that there is an easy way to change the background in their videos without placing a green screen behind the students, i.e., without having to set up a chroma key?
Here's how to do it
Let's assume you have already recorded your students' performances.
Go to canva.com and click Create a Design. Choose Video.
Choose a background or upload one.
Upload your students' video
Remove the video background
Done
Not clear enough? I have also recorded this step-by-step video (2:37)
0:00-1:30: static background
1:32: animated background
Thanks to Natalia from https://natalialzam.wordpress.com/   for her inspiration to create the First Dates background.