Let this post be written in memory and as my tribute to my father, if not a good (I'm not the one to say), at least a well-respected doctor among his colleagues and patients. Let this post be a  far too late explanation of why I didn't choose to become  a doctor when I/ we knew that it had always been my father's dream.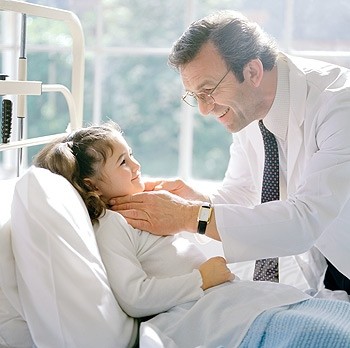 During  my childhood and adolescence I lived surrounded by scalpels, syringes, pills,… several rooms in my house were dedicated to my father's private  practice (there was not a Seguridad Social center ). I have seen  too much blood  and bleeding to last me a lifetime and it certainly took its toll on me. I'm going to save you the gory details but one of my earliest memories is knowing there was a piece of frozen lip in the kitchen freezer from one of my best friends' brother ( a dog had bitten him). My father always dreamed of one of his children following his line of work but we all disappointed him. I wouldn't like to be a doctor and the reasons are several.
• All my life I have seen my father being woken up in the middle of the night and leaving home in a hurry
• All my life I have dreaded the telephone ringing in the middle of our Christmas's dinner and even sometimes we opened up our presents while my father was away healing somebody else
• All my life I have seen my father being verbally assaulted in the streets by patients who didn't understand that he was not working and he, having the patient of a saint, answering all their doubts and above all, listening.
• All my life I have seen my father worrying to death about a patient
• All my life I have heard people criticising doctors for making mistakes, not prescribing enough pills or too many pills, seeing patients too fast or too slowly. I have seen my father cry over the death of a friend when he, who presumably, had the power, could do nothing to save him. Dad!! You were not God!
There's a long etc of why I have never considered being a doctor but all my life I have seen my father dedicated to a job that he loved. A good doctor is more than academic excellence, it requires more than brain and skill it is also about compassion, kindness, humanity, tolerance, sensitivity and I like to believe that my father possessed all of them.
Here's a lesson about Going to the doctor's I have prepared for my pre-intermediate students. You're warmly welcome to do it.