Hiii! Hello! Happy New Year!  Here I am again! Back to the grind or so they say!
Almost a month has passed since my last post. And this break ends right now. The holiday break has me going mad and sometimes I don't even know what day of the week it is. So, I have started preparing classes. Sort of miss them. Can you believe it?
Anyway, I feel so full of energy and I have prepared so many activities that I have written three posts on a row. I will refrain from publishing them all at once and save them for a rainy day.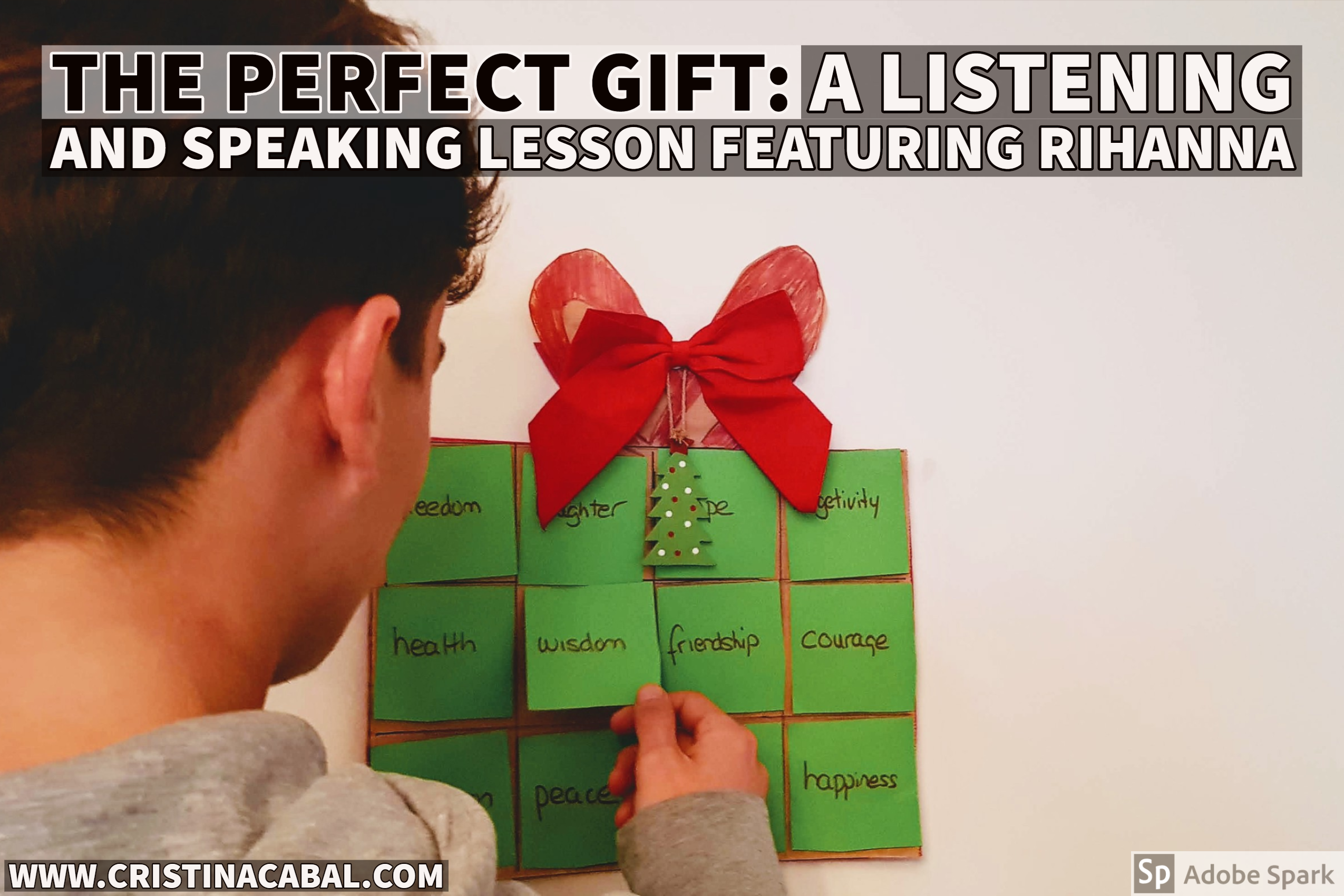 This first one has to do with presents, something that almost everyone gets these holidays. I know that some people don't get any presents; some other people don't like giving presents and some others don't like receiving them. It does not matter. This lesson fits all moods.
Warm-up
Ask the class to discuss in pairs or in threes the question: What do you prefer, giving or receiving presents? Why?  Get class feedback.
Ask students if they know the singer Rihanna and the famous American talk show host, Oprah Winfrey. I think Rihanna is world-famous but I am not so sure they will know who Oprah is. If necessary, show them a picture. Tell them they are going to watch a video where the protagonists are Rihanna, her mother and Oprah Winfrey. Ask them to predict the content of the video.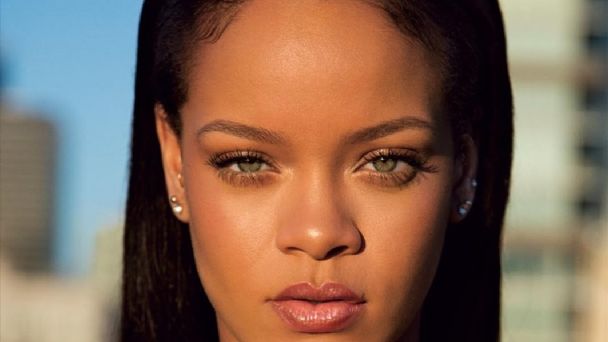 Listening Comprehension: Back to the boards
Ask students to work in pairs: one of them faces the board and the other one faces away from the board. Play the video without sound and ask the student facing the board to describe to his partner what is happening in the video.
Listening Comprehension: the questions
You can ask students to do it online or you can print the PDF. If you decide to do it online, you will get feedback immediately; just press, see your score.
After the listening, ask students: What is the most expensive present you have ever given to someone?
Speaking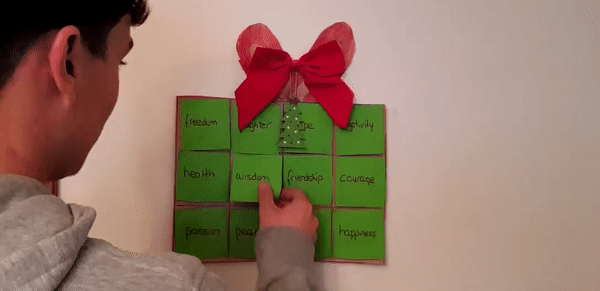 You know when you are on holidays, and have some time to spare and decide to try some crazy stuff? What you see below is the result of me having some time on my hands. Obviously, the idea can be simplified and the gift drawn on the board. But, as I said, I was feeling creative and with nothing to do.
As I have 24 students, I have designed two identical gifts (one in green as in the picture and the other one in red). The idea is to divide the class into two teams and assign each team a different gift.  On one side, they can see nonmaterial gifts; they should choose the one they would like to possess in 2020 and on the other side, a conversation question about gifts and presents.
Ask students to remain standing. The two groups should not mix – easy, as the two gifts have different coloured cards, red and green- and they should talk to everybody in their groups asking and answering questions. Encourage them to elaborate on their answers but let's keep it flexible.
Click here to get the PDF with the conversation questions on the other side of the card.
Enjoy teaching, enjoy learning!