Hello, hello!
Do you know this classic end-of-the-course photo we used to take when studying primary education?  I am sure you do and keep some in old photo albums. Ahh I miss the time when we printed photos!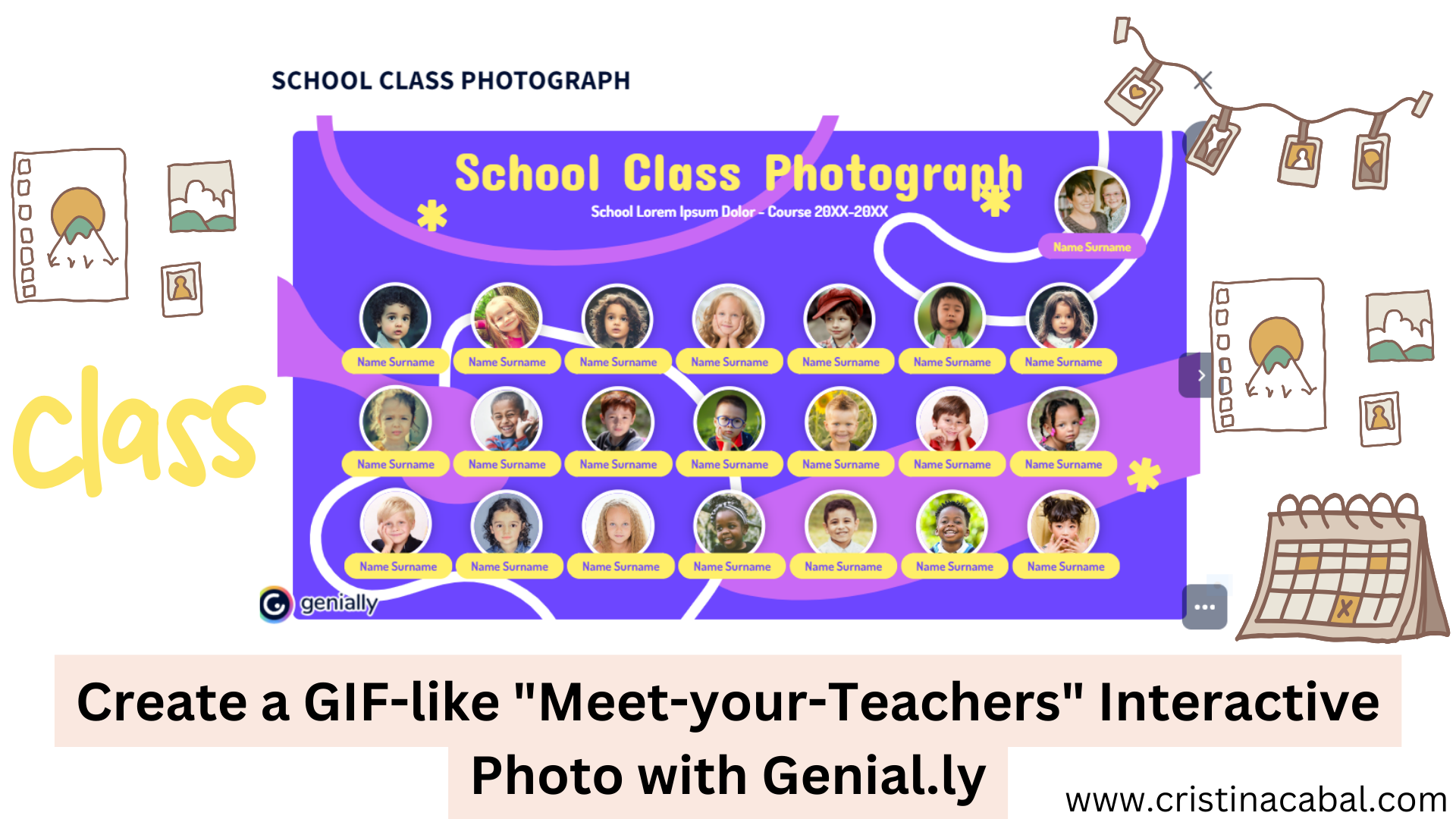 Now, picture this: the annual staff photo or students photo transformed from a static image into a dynamic mosaic of interactive moving photos welcoming the students to the new course. How, you ask?  Thanks to GIFs and the incredible free templates in Genial.ly. It is very easy to create and a lot of fun: you only need a little bit of tech and a dash of inspiration.
Below these lines is an example of what we are aiming for. If you hover over the image, you can read the names of the teachers, the language they teach and the position they hold in the school.
Steps to Follow
Tell the teachers (students) what you want to do and then, using your mobile phone, record a quick 2-3 second video asking the teacher to make a move. It is important that they don't talk, just make a movement.  See my own video here
Great! Now that you have the video, we go to the free tool https://ezgif.com/ to create a GIF from the video. We might need to optimize the resulting GIF to reduce file size, but don't worry, you can do it on ezgif.com, too. To optimize the GIF, look below the GIF (it says" optimize GIF"). I also use this other GIF optimizer when I need t further reduce the GIF; also free.
3. Awesome! Now you have all the GIFs for all the teachers (students) in your school. Time to go to  Genial.ly and sign up for free.
Click on Create and in the search box, write school photograph ( in Spanish "orla"). There are two free templates. This is the one I have chosen but you can customize it as much as you want.
Click on Use this Template and modify the texts.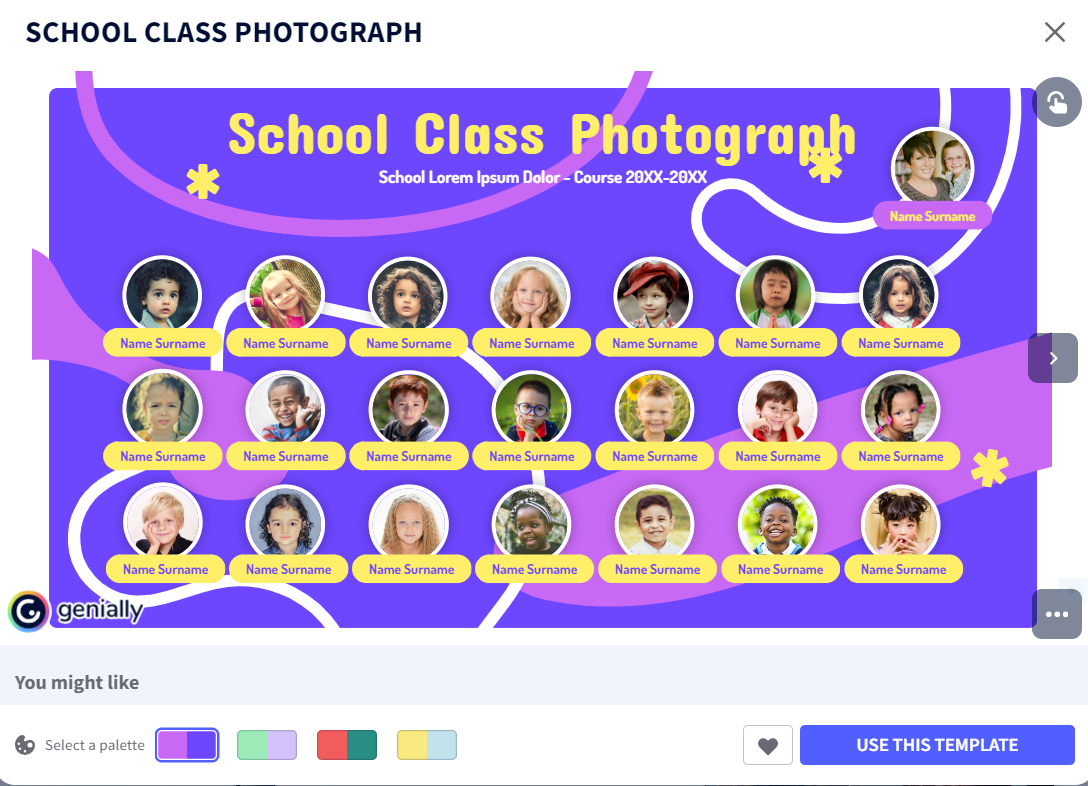 Now we need to upload the GIFs. Watch this video, and you'll see how easy it is to create it. Sometimes, it is easier to see it than to explain it.
Creating a by cristina.cabal
Can't wait to see your own Dynamic School Photos!!!  Or are you considering, perhaps, an end-of-the-course photo with your students, too? Or maybe first-day presentations???
Thanks for reading! Love you!