I know precisely what you are looking for because I guess,  we are all in the same boat: approaching finals, a plethora of topics to revise and juggling work and life. These two activities might come in handy now that you, like me, need to help students  1. revise the vocabulary for all of the topics covered during the course and 2. provide the means to use this vocabulary in spoken interactions or monologues. And this, in a single lesson. Granted it is a two-hour session, but still a feat.
What's the aim?
to develop their communicative skills by asking and answering questions  about different topics
to compose a short speech on a topic of choice
to revise the specific vocabulary learnt for these topics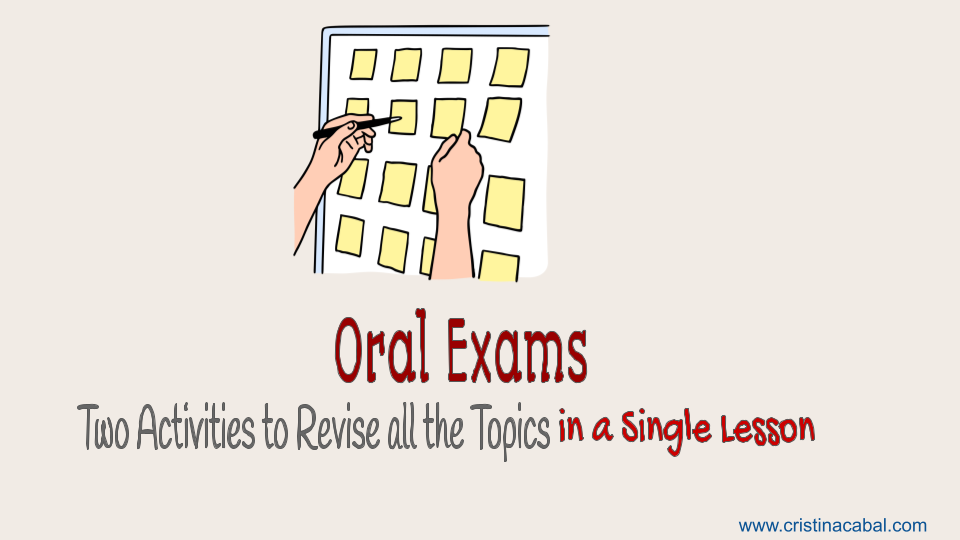 ACTIVITY ONE: Throwing the Dice. Revising Vocabulary. Asking the questions.
What you need:
slips of paper
sticky notes or, alternatively, scraps of paper and cellotape.
a dice or a virtual dice (here)
On the walls of the class, put up slips of paper with the various themes you wish to review: work, sports, education, leisure time activities…etc.
Step 1. Revising Vocabulary
Put students into pairs or groups. You'll need as many pairs/ groups as there are topics you'll be revising.
Assign each pair/group a topic and ask them to write down all the vocabulary/expressions…etc they have learnt related to their assigned topic. Have them name a secretary who will be in charge of writing the vocabulary on a clean sheet of paper and trying to write in legible handwriting.
Give them some cellotape or blue-tack and instruct them to tape/stick the vocabulary on the wall,  next to the topic they have been assigned.
Step 2. Throwing the dice. Writing the questions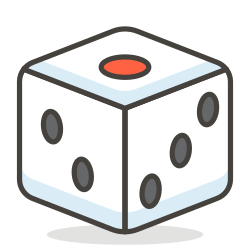 1. Assign to each number on the dice a wh-word and write it on the board. For ex:
why
where
when
 what
how
who
2. Now, roll the dice and ask pairs/groups to choose a topic and write a question beginning with the wh ( for example if the number is 4, they will need to write a question beginning with "what") and related to the topic they have chosen. Make sure pairs/groups choose different topics. Encourage students to write interesting questions or questions that can generate conversation.
Ex: the topic is Crime and the number is 4; the question might be something like :
What are the most common crimes in your town?
3. Once they have written the question, ask them to post it next to the topic the topic it pertains to.
4. Throw the dice again and repeat procedure only, this time, groups must necessarily choose a different topic. Again, make sure all topics are covered. Hopefully, when you roll the dice, it will show a different number. If it is the same number( say number 4 as in the example), throw it again, you want a different Wh- question.
How many questions do I think would be more than enough for each topic? I would suggest 3 questions/topic
Step 3. Gallery Walk
Gallery walk: Once you have at least 2 or 3 questions per topic, ask students to stand up in their groups and stand next to a topic and together read the vocabulary for the topic they will next to it.  Then, have them read the questions and discuss them. Allow about 10 minutes per poster and then ask them to move clockwise to the next topic. Repeat procedure.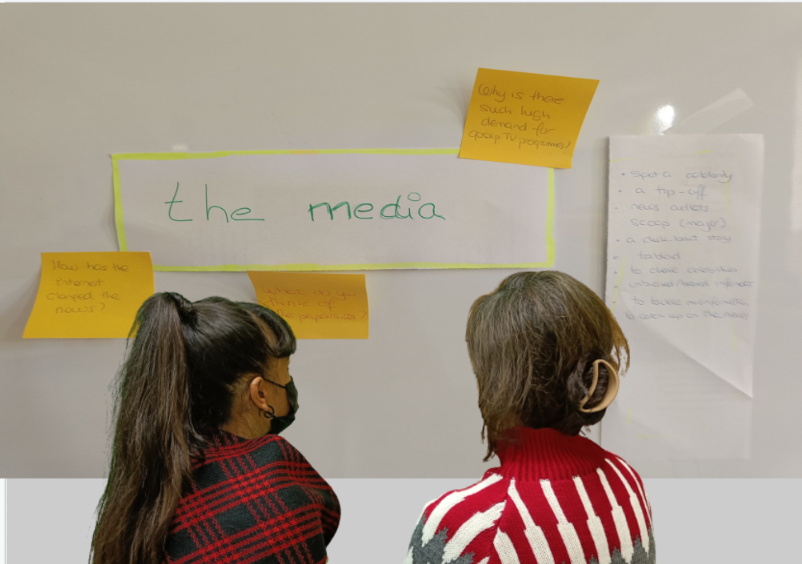 ACTIVITY TWO: Tearable topics. Beautiful template
It is not the first time I have used a tearable activity- if I may call it like this-, but it is the first time that I have used Meredithakers's template. I saw her design and I thought " I need to use it". So cute. Have a look at her design here and if you don't read her, I highly recommend it.
NOTE: This activity follows the first one where students have already had the opportunity to revise vocabulary. If you choose to do only this activity, give students some time to revise the vocabulary they will need to give a great speech.
Before the class: Edit a copy of my/her template and write your own content. My template here
Cut a line between words but don't cut them all the way so that the slip of paper doesn't detach. I guess a copy will be enough if you have a class of 24 students or less.

Divide the class into groups of 5-6 people. You can easily create 4 groups of 5-6 people as there are 24 tearable strips of paper. Topics might be repeated, just make sure they are not repeated within the group. In fact, for easier identification, you can divide the class into 4 groups and assign a colour to each group. They can only tear off a topic highlighted in their assigned colour.
Give them about 5 minutes to prepare their monologue encouraging the use of vocabulary and grammar.
Isn't it a beautiful template? I told you! Thanks @meredith