Really, it cannot be easier!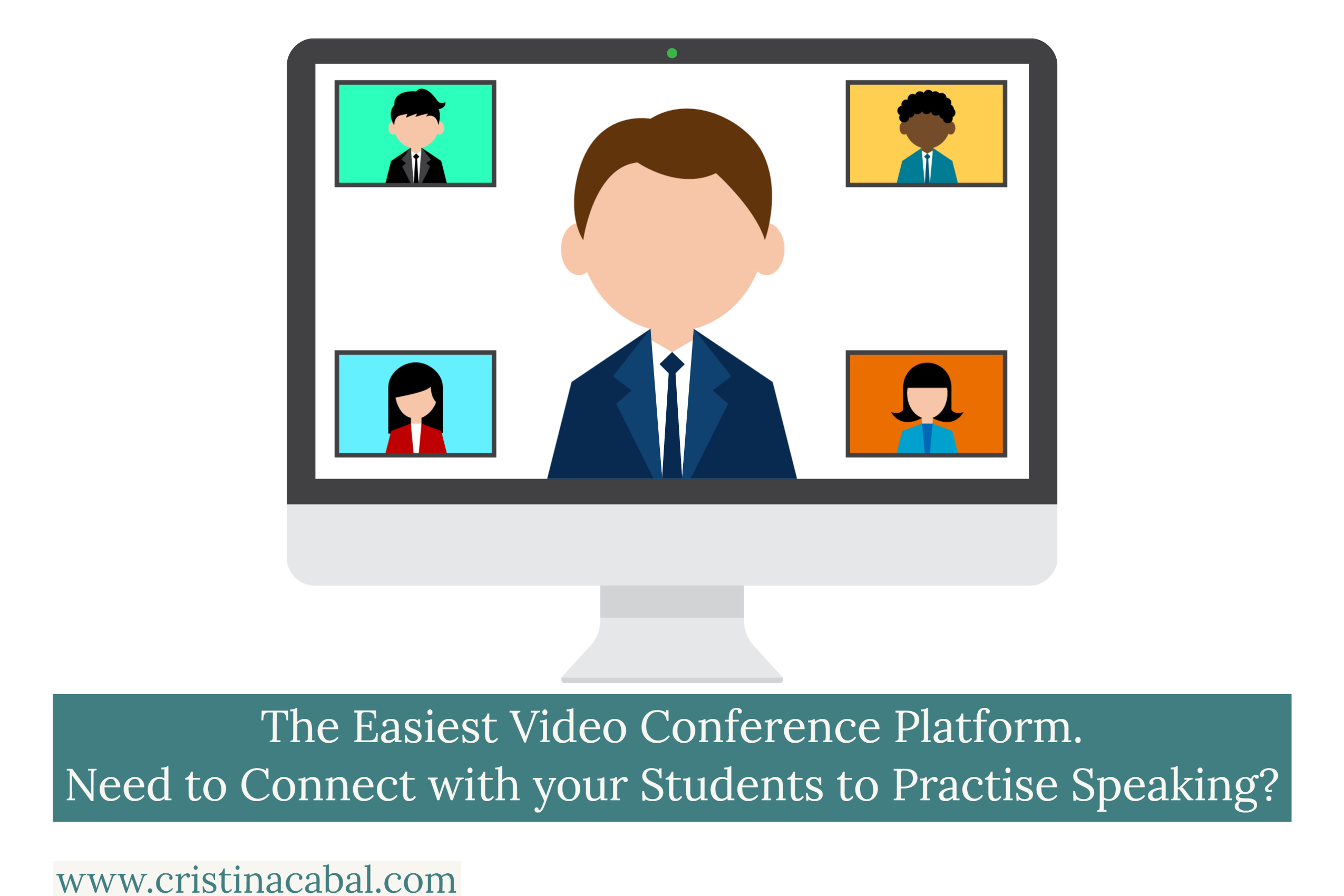 Since half the world is in lockdown and we are confined to our houses, now more than ever, technology comes to the rescue.
We, dedicated teachers, are doing our best to keep in touch with our students and though some of us have been using learning platforms for some time now, this is not the case for many teachers.
For most of us, home teaching is something new and although it is fairly easy to give students grammar and vocabulary exercises or listening comprehension activities to do at home when it comes to practising speaking, things get a bit more complicated.
Today, I want to share with you a video conferencing platform  8X8.vc , which is really super simple. It takes just one click to start a meeting. Seriously. You don't even have to create an account.
I learned this from the generous Ingrid Mosquera and it is with her consent that I am publishing this post.
Note: At the end of the post, you will find a step by step guide for both teachers and students. Keep on reading, please.
Why do I like it?
Neither you nor your students have to register.
It offers unlimited meetings and unlimited minutes.
You don't have to download any program or plugin.
There is not a limited free trial.
Students simply start or join a meeting with the click of a button.
The maximum number of participants is 50 (enough in my case).
How to set up a room without signing up
Open your Google Chrome browser and go to 8×8.vc. This is the best browser for this platform.
Name your meeting and click Start Meeting. Note: you can name the room or you can choose to keep the weird random name the program gives you. If you are worried about being hacked, this is probably safer than calling a room Cristina.
You might be prompted to download the extension for Google Calendar and Office. I have not done it.
Share the URL of the meeting with your students and automatically they will be in the same room as you.
If you sign up, then you can record the meeting.
Among other features, you can:
Share your screen
Raise your hand
Chat
What I like less and what to take into account before setting up a meeting
On a mobile device, you will have to download their app  8×8 Video Meetings.
It works best on Chrome.
The current maximum number of participants in a single meeting is 50, however, for meetings requiring additional participants, hosts can select a live stream to YouTube option that will support unlimited viewers. See How to Live Stream 8×8.vc  on Ingrid's Youtube Channel.  I also highly recommend visiting her blog here.
If there are too many students you can ask them to mute their mikes. There is an icon for that.
Link to a step by step for students
Link to a step by step for teachers
Hope it is helpful!