This is not the first time I've shared a lesson on using Would Rather to express a preference, but this lesson is also an excuse to share some of the tricks (also called activities 😊) I keep up my sleeve to engage my students and make them enjoy learning; because they/ we deserve to have fancy, engaging, dynamic lessons even if what needs to be explained is as dull as ditch water.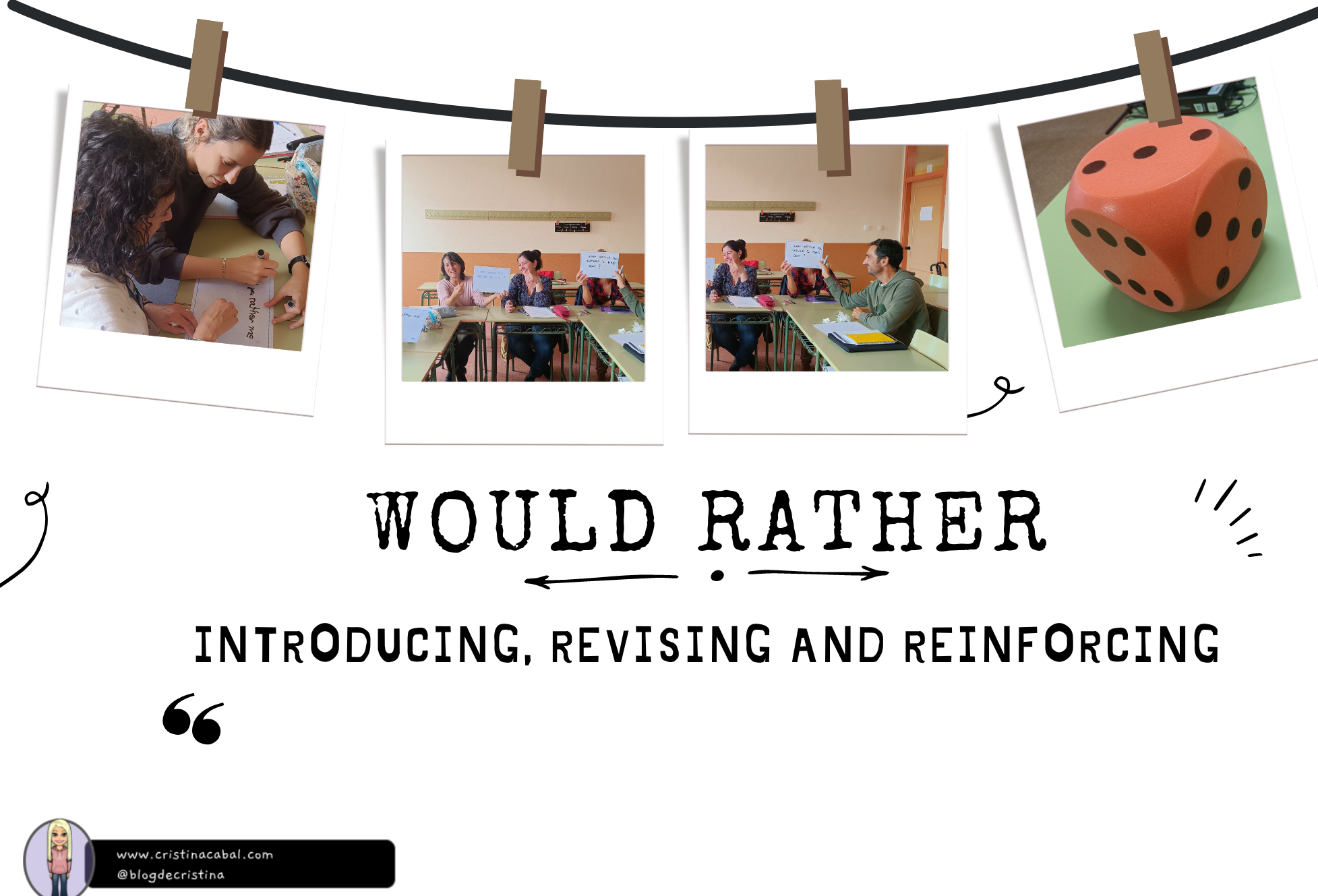 I strongly support the use of visuals in the class to create stimulating lessons. I know creating your own content takes time. But it pays off. Trust me on this one!
FIRST SESSION
INTRODUCING THE TARGET LANGUAGE. PRESENTATION.
I have introduced Would Rather presenting students with some slides and some visual prompts and asking them to provide the questions based on the images.
Some help might be needed, at least, for the first two slides. Encourage students to describe their preferences in pairs, even if it's a guided assignment.
Target grammar:
Question: Would you rather read a book or watch TV?
Answer: I'd rather read a book than watch TV because…
Would Rather Introduction de cristina.cabal
GRAMMAR AND EXERCISES
SECOND SESSION
The two activities that follow are meant to be done the following day in order to revise and reinforce this content.
REVISING AND REINFORCING: VIDEO, INTERACTIVE GRAMMAR,
FLIP CARDS GAME
(NOTE FOR TECH ENTHUSIASTS)  This beautiful activity has been created with @Genial.ly.  First I created the video, published it on YouTube, and then embedded it on Genial.ly. Then, I used the Template to create the Flipcards.
Revise with the video (1st slide)
Revise with the matching grammar (2nd slides)
Flip Cards Game (following slides). To be used in the game that follows.
FLIPCARDS GAME. Rewriting with Would Rather.  Using Dry-Erase Boards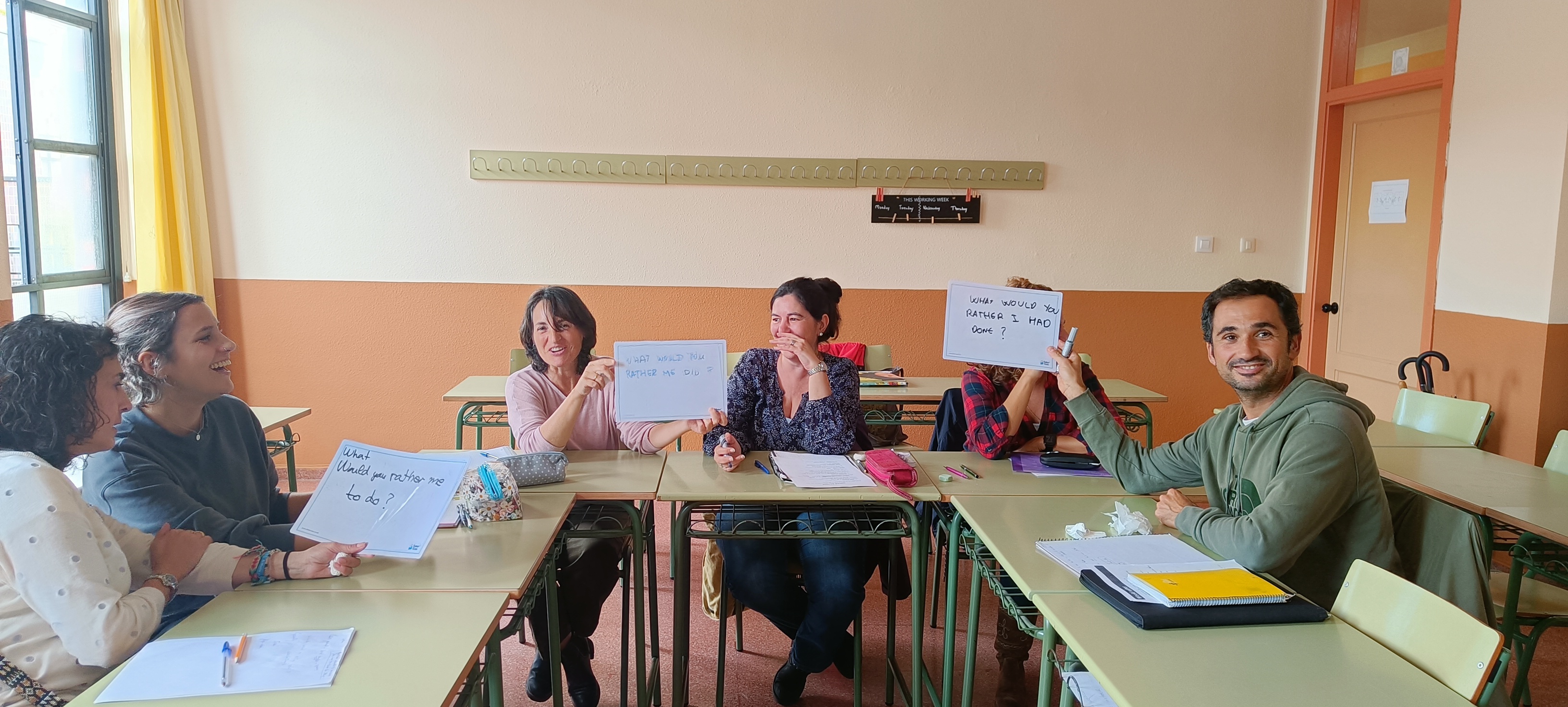 1. Pair learners and give each pair a dry-erase board and a whiteboard marker.
2. Show the first sentence and ask students to rewrite it using Would Rather
3. Depending on the length or difficulty of the sentence, set a different time limit.
4. Once the pair have their sentence, ask them to write it on the board, big enough for you to see from a distance.
5. When the time is up, ask the pairs to hold it up and quickly go through all the sentences, awarding 1 point to the pair who has the correct grammar.
6. The winner is the pair that get the most points.
Note: Be strict with spelling mistakes or any other tiny mistakes. Students love it when you are strict and don't give away points easily.
Follow-up: Revise all the sentences again, but this time orally.
SPEAKING: BOARD GAME
This board game has all the ingredients of a good game:
Reinforces grammar
Boosts communicative skills
Improves writing skills
Builds rapport
+ Combines technology with traditional props: in this case, a huge die  (there is a built-in die on the board, so don't worry if you don't have this beautiful red die; it is just that I love mixing both worlds.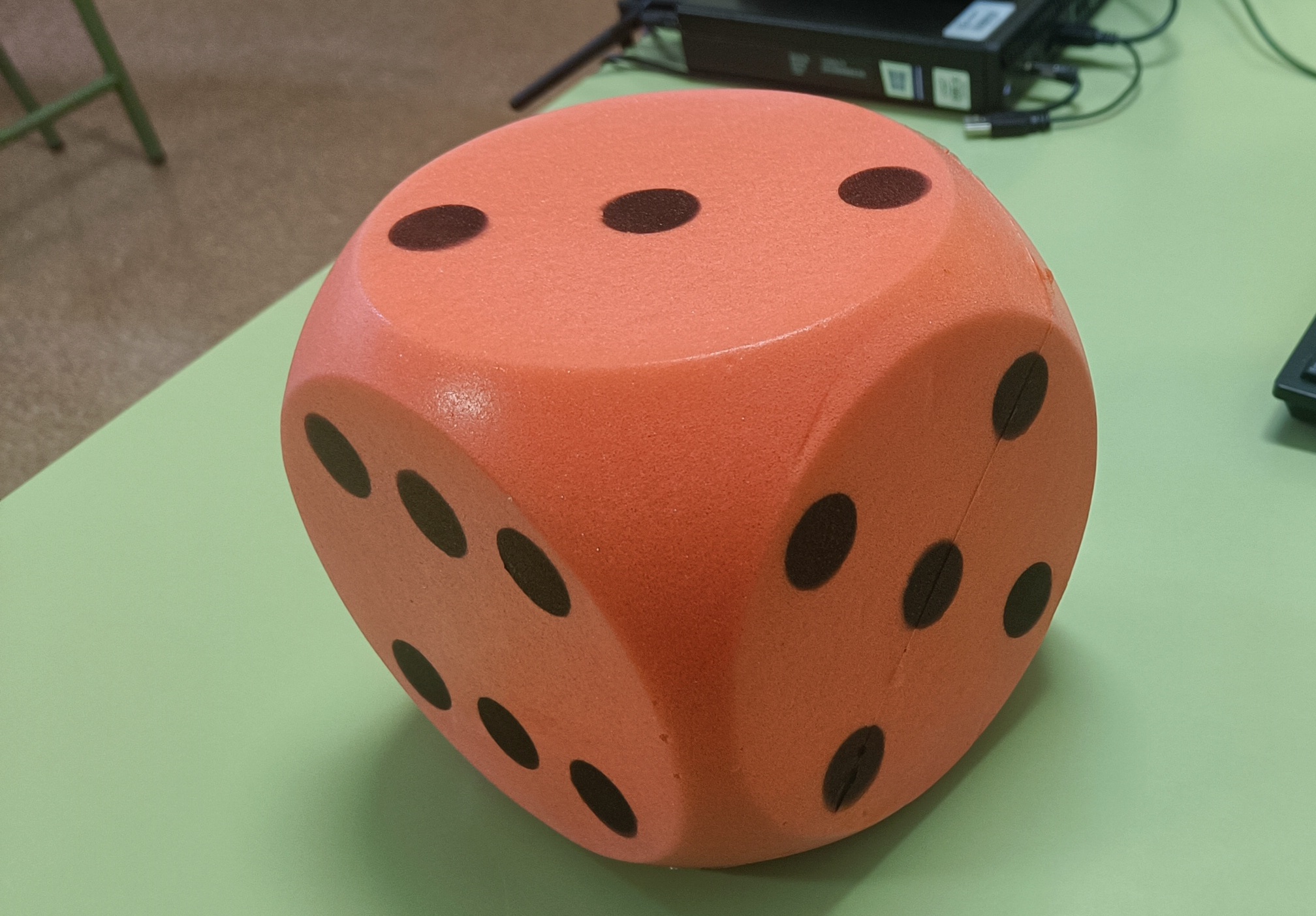 And here's the board. As you can see,
There are 3 draggable counters.
To see the prompts, you need to click on the number.
As you can read in the Instructions, if they land on a square with the question GIF, students will need to write a "would you rather" question for the teacher. Yes, you need to answer, it is only fair!!!
Hope you have enjoyed this lesson plan. My students have! 🙂