Shall I say Happy Christmas? When is the right time to start saying happy Christmas? Anyway,  I love that we are right in the hustle and bustle of the season. Everybody seems to be in a good mood and this is the perfect time to try a game I have been looking forward to doing with my students.
I know I post about games quite a bit, but I really believe students learn better when they are having fun.  Mark the word "learn" because playing without learning is a waste of time in my class. So, my students already know that after the game, there is going to be revising and reinforcing.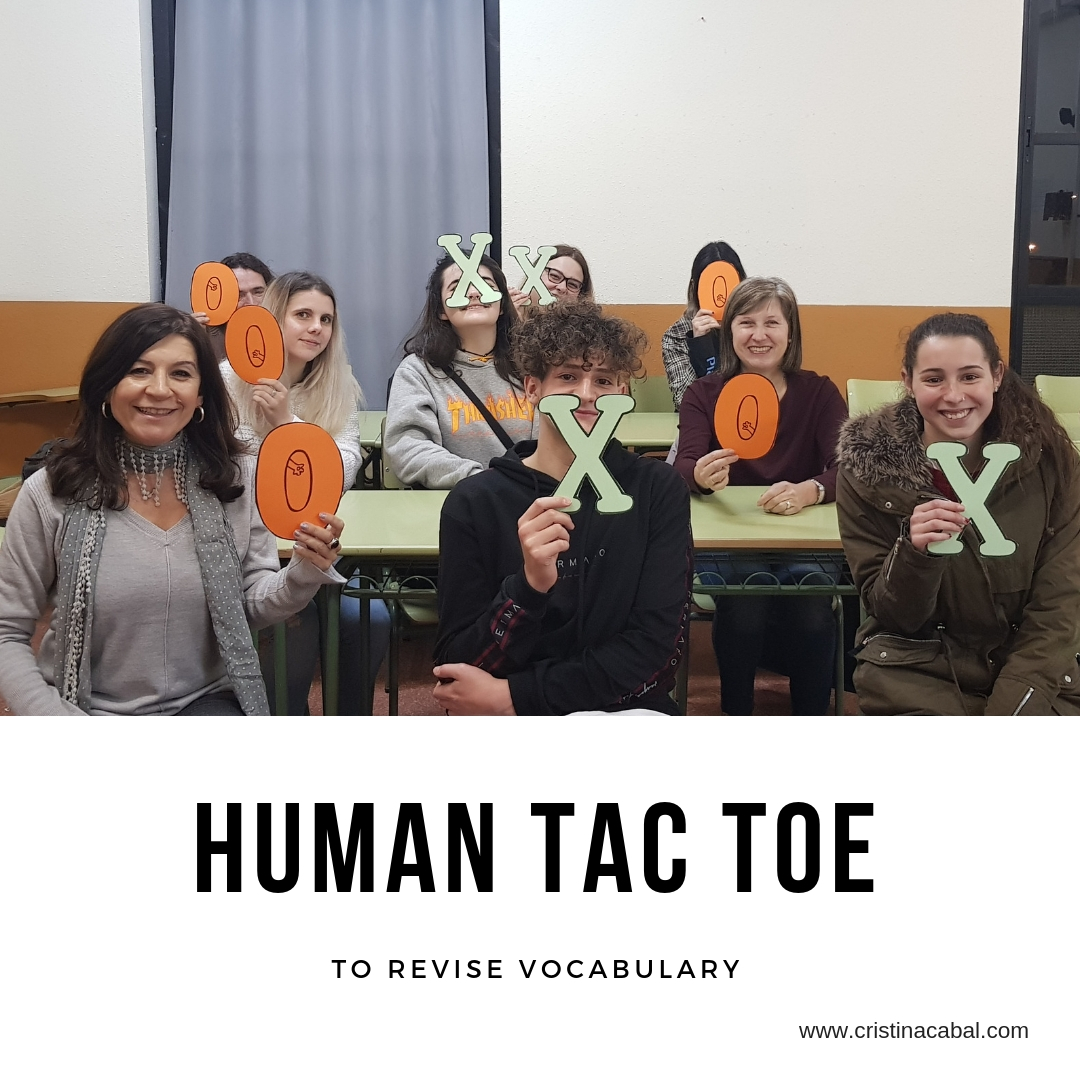 If you have been kind enough to be reading this blog for a time, you probably know I love Ellen DeGeneres's games and I am always looking for a way to adjust them to my own context of teaching.
This is Ellen's interpretation of the game  Tic Tac Toe (more info here). She calls it Hunk Tac Toe and you'll just have to watch the video below to understand why she called it Hunk Tac Toe 🙂
After watching her more appealing version, you'll read my own version. More humble and less visually appealing, but hey, we are trying to learn English here, aren't we?
I have designed two variations of the game. One is funnier than the other. The funnier one requires more preparation but trust me when I say it pays off.
Preparation for both versions:
1. You will need to prepare a set of questions to revise the target vocabulary.
Ask simple questions of the type:
What do you call the person who…?
What's the opposite of…?
Fill in the gap in this sentence….
How do you pronounce…?
How do you spell…?
2. In both versions, you'll need to choose two students (student O and student X ) to play the game. Place a table at the front of the class and ask the two contestants to stand behind it facing the class. Students take turns marking the spaces in the 3×3 grid. The player who succeeds in placing three of their marks in a horizontal, vertical, or diagonal row wins the game.
 Funnier version:
Preparation: print nine Xs and nine Os. You can download them here
Procedure:
Ask 9 students to sit forming three rows of three students each forming a 3×3 human grid. (see the pic above)
Give each of these students an X and an O
Toss a coin to decide who starts playing. Let's say Student X starts playing.
Student X chooses a student in the grid. Let's say, Ana.
Ask Ana a question from the ones you have previously prepared. If she answers correctly, she will hold the X, if she doesn't answer correctly, then no letter will be displayed.
Now it's Student O's turn to choose another student. Again, if he answers correctly he will display the O letter if not, no letter will be displayed
The winner will be the student who succeeds in placing three of their marks in a horizontal, vertical, or diagonal row.
Less funny version, but also fun.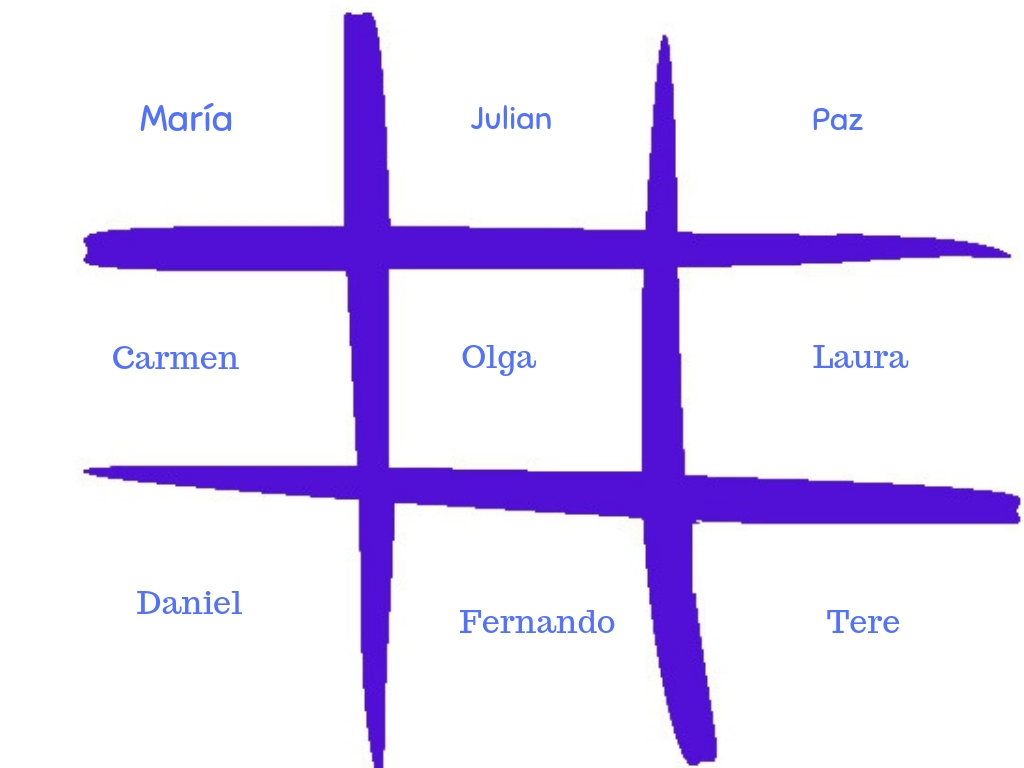 Choose the two students who are going to play the game.
On the board draw a 3×3 grid and fill it with students' names (see picture above)
Toss a coin to decide who starts the game.
Student X or O chooses a student from the grid.
Follow the same procedure as above.
Tip: I have played the game twice. The first time I used the less funny version and then I went for the funnier one. The combination worked just awesome!
Enjoy teaching! Enjoy learning!