I don't know about you, but I don't always feel up to creating material from scratch for my classes. The reasons vary from feeling too tired to even open my laptop to an absolute lack of inspiration.
Thank goodness, there are always people out there making our lives as teachers so much easier and generously giving away their work for free. Just for the taking.
In this post, I want to share with you three of my favourite sites for working with video clips and I also want, and need, to thank the people behind these three awesome sites that not only handpick the best video clips and sort them out according to level and topic, but also offer free worksheets that make my life as a teacher so much simpler.
These three are keepers. Don't forget to bookmark them.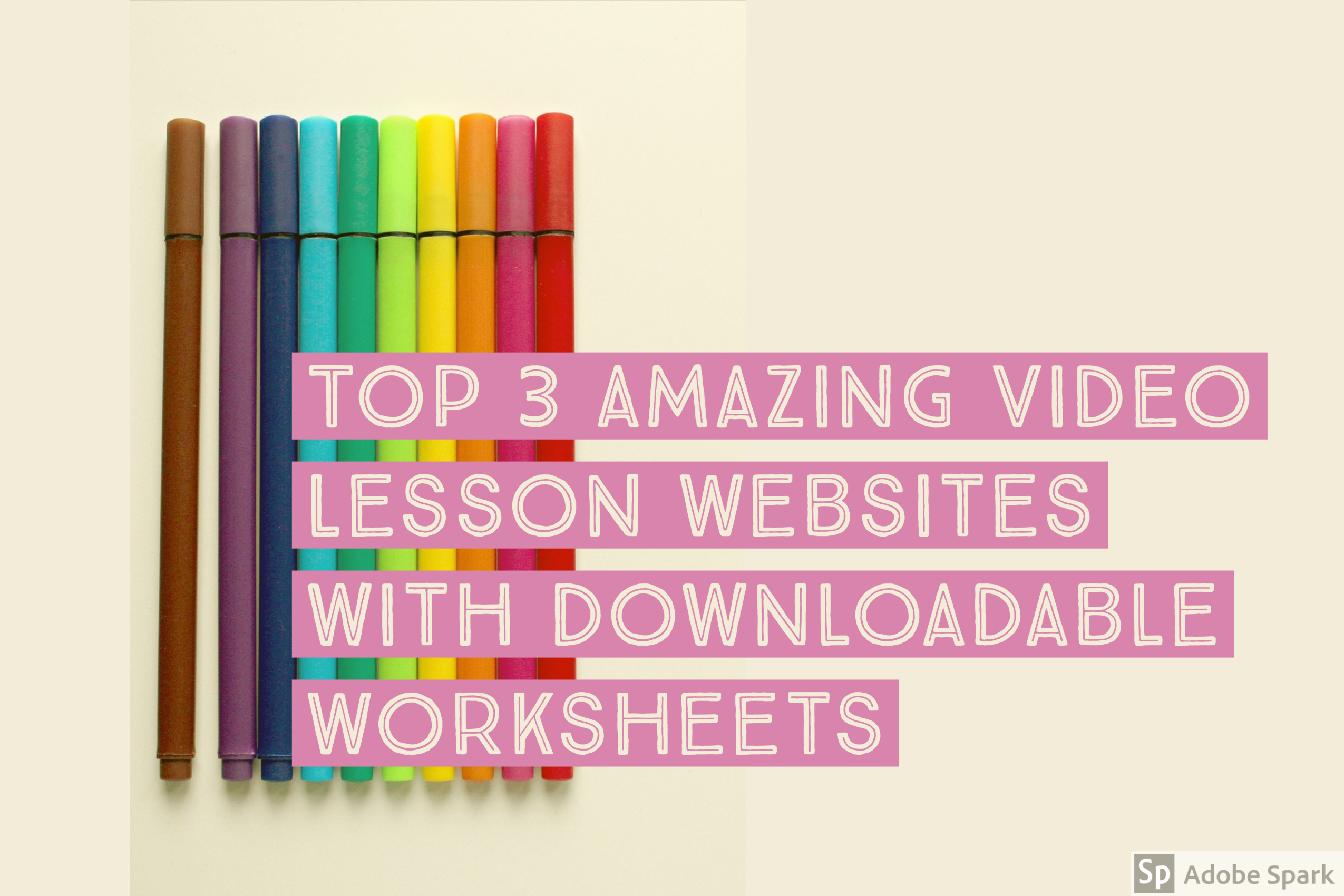 ESL Brains
Owned by a couple of teachers from Poland, this amazing website offers video-based lessons for level B1, B2 and C1 for free. Right now, they are looking for financial help and offer extra material if you support them by becoming a "patron".
For my next lesson on Housing with B2 students, I am going to use this video lesson, which comes complete with the downloadable student's version, teacher's version and even an extra warm-up exercise.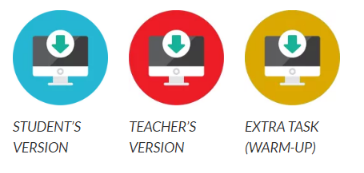 TedEd
It's not the first time I have written about TedEd, owned by the popular platform TED.
TedEd is a collection of original animated videos lessons. You can choose by subject and view the video in class or assign it as homework. Every video is accompanied by a lesson with multiple choice questions that check your general comprehension. If your answers are wrong, you can always check with the video hint. There is also a Think section with questions that further explore the topic.
For teachers, one of the most powerful features is the Customize your Lesson area, where you can customize the lesson by editing the title, giving your own instructions, selecting or deselecting multiple choice questions…etc.
This is a lesson I have customized for my students. I have used the video clip Questions No One Knows the Answer To to give my students some practice using Reported Speech Questions. You can see my lesson here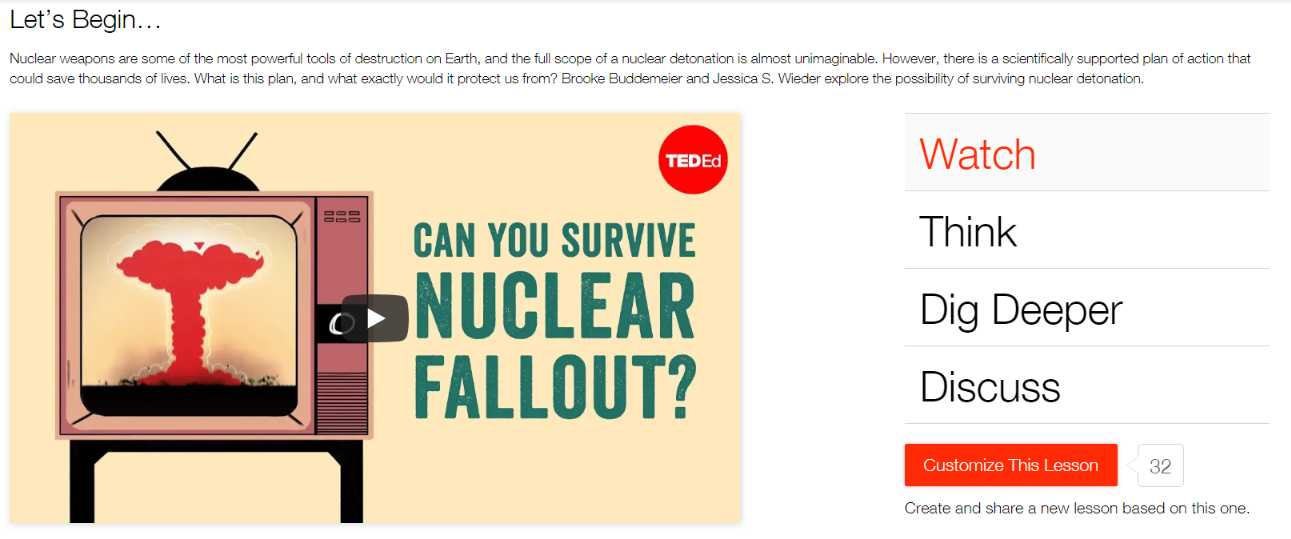 Lessonstream
Last, but not least, is the fabulous site Jamie Keddie owns and runs with an amazing collection of video activities. On this website, you can choose by level, topic, time and many other options which help the teacher or the student find the perfect lesson in two shakes.
A downloadable worksheet is offered with every lesson. Again, for free.