Jennifer Gonzalez from Cult of Pedagogy once wrote: "Just because you covered it, that doesn't mean they learned it". This seems to be true here in Spain, and overseas. We are all in the same boat, apparently and unfortunately.
This activity is super simple and it's loaded with effective learning as students take an active role during the whole activity. Besides, it's the kind of activity that I like as it gets students out of their seat and moving.
Ingredients:
Collaboration+ movement+ vocabulary+ speaking + grass skirts + fun= effective learning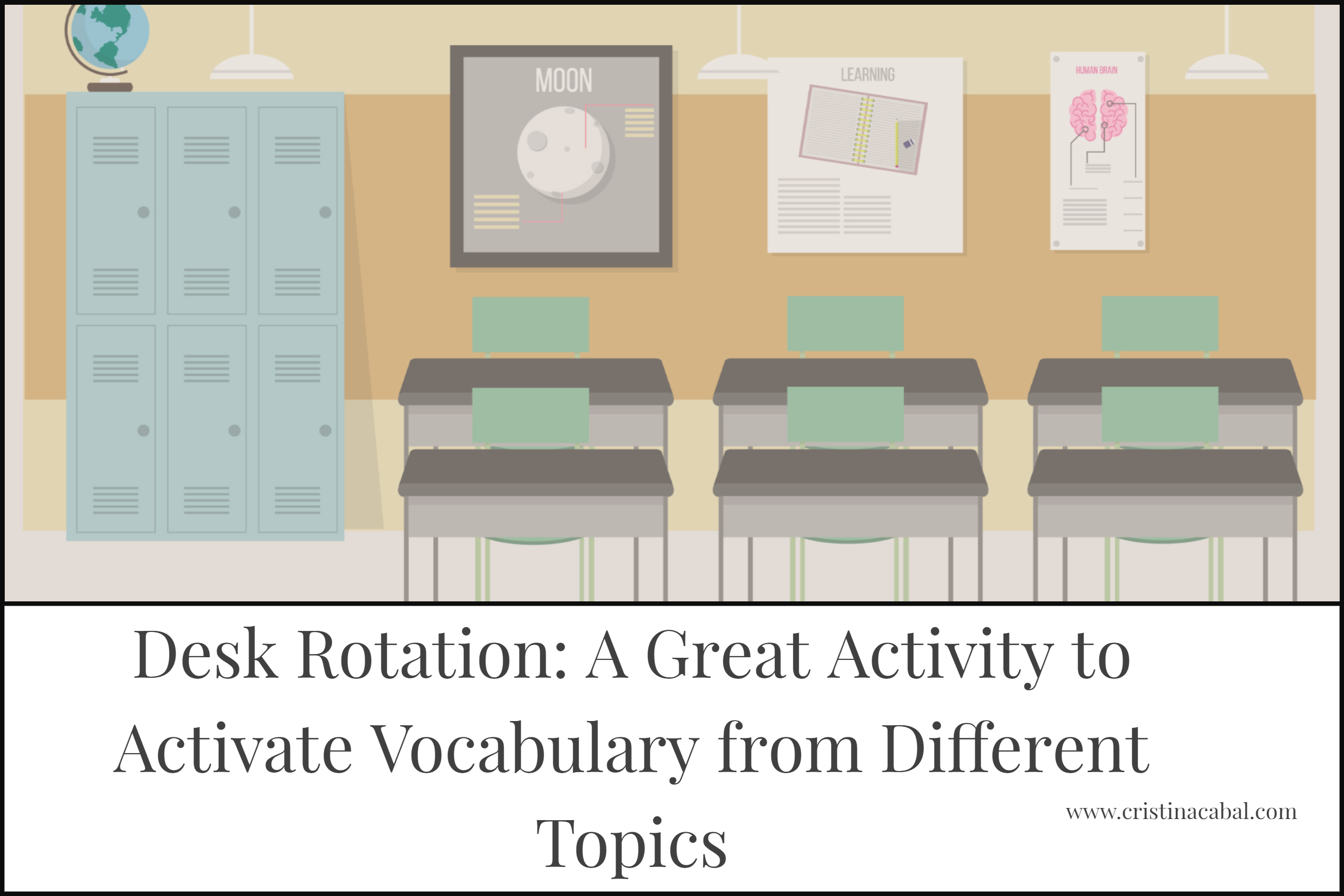 Aim:
to revise and activate vocabulary related to different topics
to use this vocabulary in a speaking activity
to spice up learning
Before the class:
Arrange the room so that the tables form stations.
Decide on the topics you want to revise and write each of them on a  different slip of paper. Stick each slip of paper on a different table ( station). You can use with sellotape or blue-tack.
Using a grass skirt poster, write down an open question for each of the topics you want to revise. Here's the template, kindly provided by Tekhnologic
Cut a line between words but don't cut them all the way so that the slip of paper doesn't detach.
You will need one poster per group. I print them in different colours for easy differentiation
Step 1. Working with Vocabulary
Divide the class into small groups as many as topics you want to revise. For example: if you want to revise: sports, education, environment, travelling and technology, you will need to form 5 groups.
Arrange the room so that the tables form stations.
Assign one topic per table/station.
On the table, place a sheet of paper and write "Vocabulary" on it
Assign each group to each of the stations you have set up in the room.
Instruct them to write down on the sheet of paper provided vocabulary related to the topic and adequate to the level. If it's a B2 level and the topic is Travelling, words such as "suitcase" or " plane" would not be appropriate. Allow the 2″30′ for this part.
When the time is up, ask them to rotate to the next station.
Ask them to read the vocabulary other students have written so as not to have the same words and ask them to add new ones.
Continue until all the groups have covered all the stations.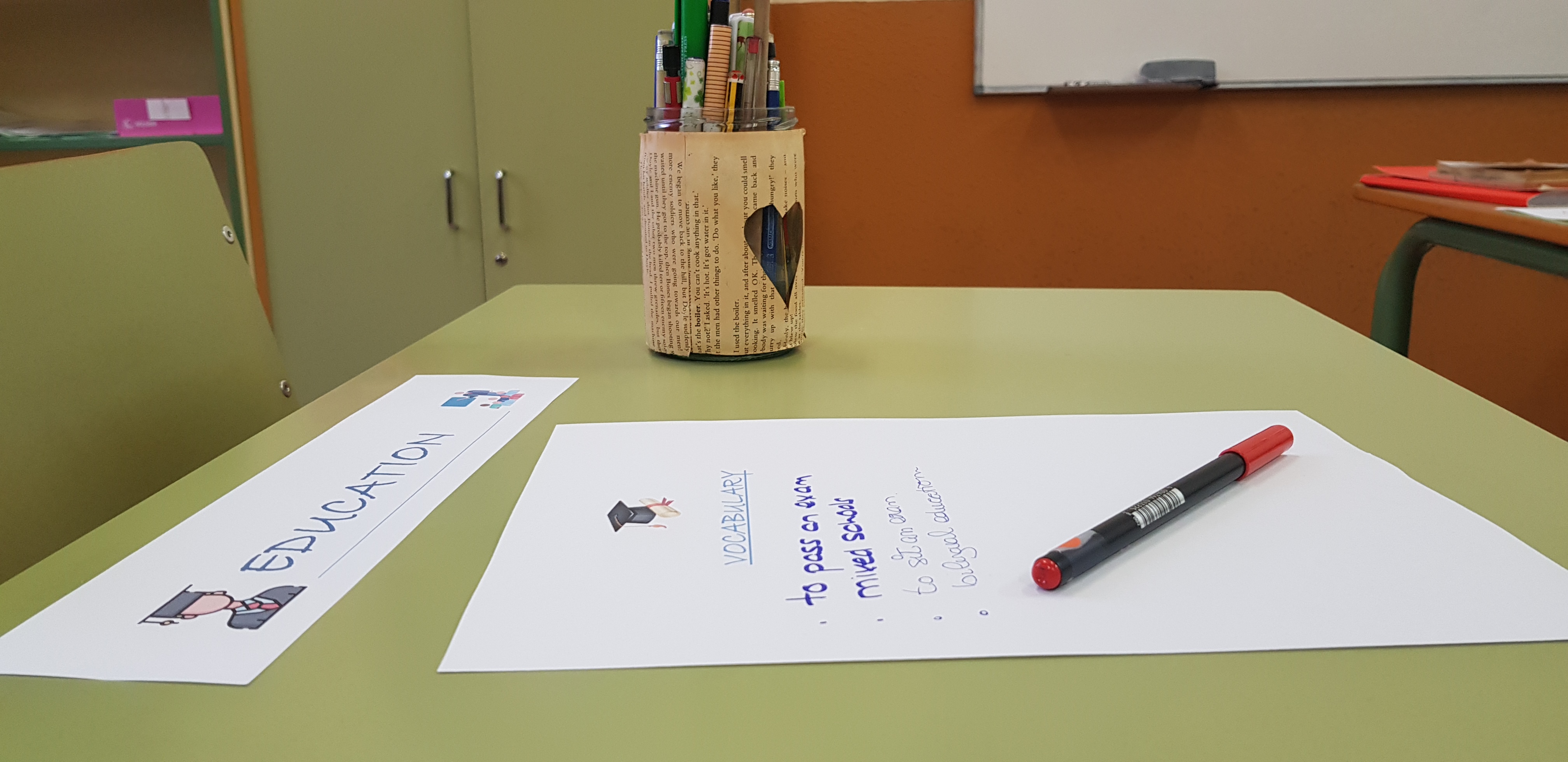 USING THE VOCABULARY IN A SPEAKING ACTIVITY: GRASS SKIRTS. 
I know. Again. Grass skirts are quickly becoming my favourite non-tech tool.
Put the poster(s) on the walls of the class and assign a poster to each group.
As students rotate to the different stations, they tear off the corresponding question form their poster. They can only do it from their assigned poster.
Before they start talking, ask them to read through the list of related vocabulary they have all contributed to.
Give students about 3 or 4 minutes to discuss the question. Encourage the use of vocabulary.
Give each group a different coloured pen and ask them to put a tick next to the words they have used. Allow 1 minute for this part.
Ask them to rotate to the next station and repeat procedure.