Looking for a way to spice up your online lessons?  What if you could give every one of your students a whiteboard and have them interact with you from their homes?  What if you could create a class, have them join the class, ask a question and have them answer at the same time, each on their own whiteboard?
What if I told you that neither you nor your students need to sign up, give an email or any other information and that it is super simple to set up?
Have I managed to persuade you? Then, keep on reading!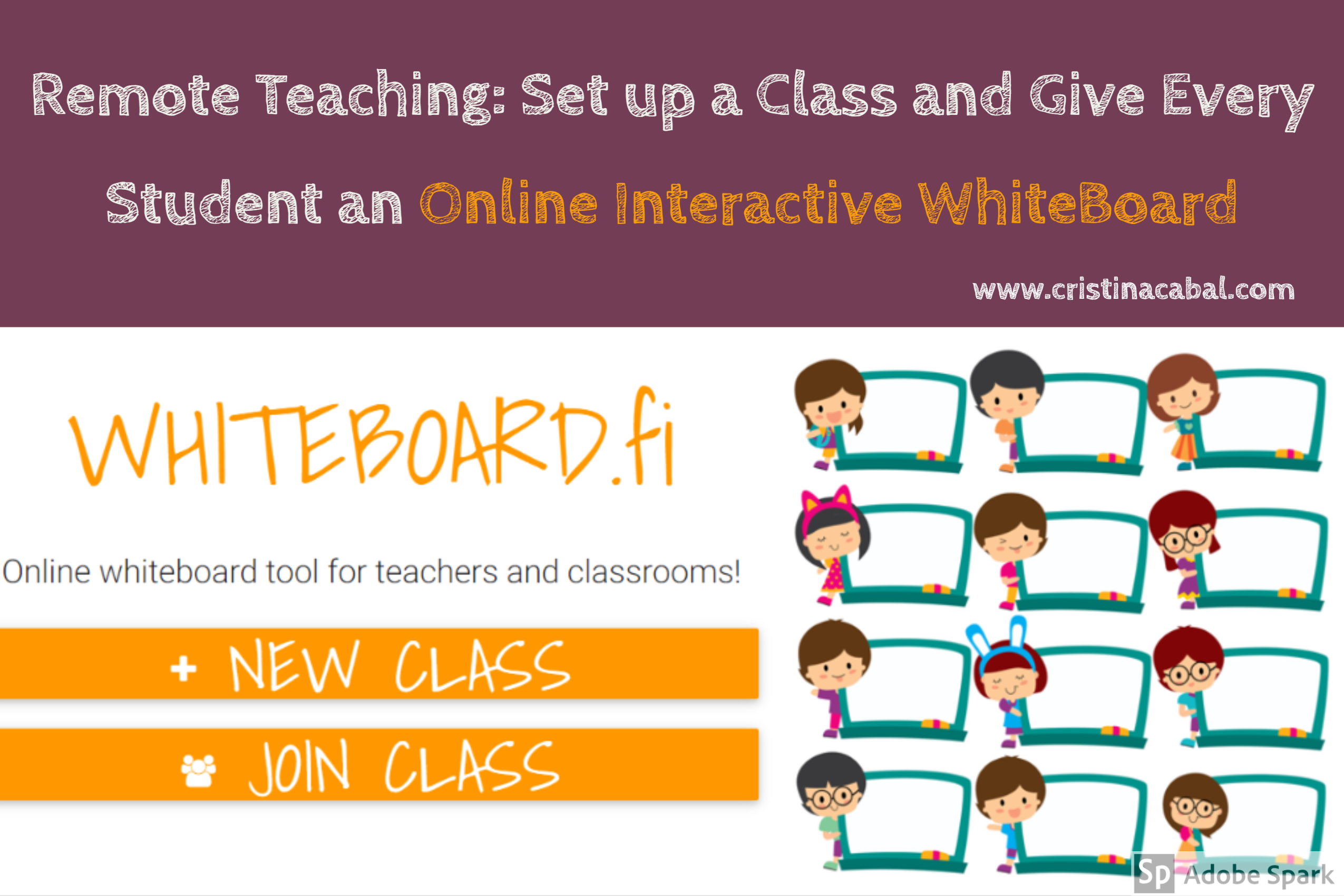 How to do it
Go to whiteboard.fi and click on New Class
Give your class a name and click Create new Class
Give your students the link to your class or the code
Ask students to write their real names. They will appear in your class as they join in
Have students answer your questions on their whiteboards and you will be able to see their answers in real time.
Clear all whiteboards and ask your next question
Don't forget to close your room when you have finished your lesson
Some quick ideas to use it:
dependent prepositions
irregular verbs
spelling
words related to a given topic
sentences using vocabulary or a grammar structure
pub quiz
I have created this video tutorial to help you set up a room. It is really very easy and it could help spark your next online lesson.
Enjoy teaching!!! Even from home!!!!