This month many of us, teachers and students alike,  are celebrating the anniversary of all kinds of things we had no idea would define the year ahead of us.  I distinctly remember the day when only two or three students turned up for class and  myself saying things like: "this soon will pass" and "I will see you in a fortnight! before going into confinement.
With human activity slowing down due to the strict restrictions, March will probably also mark the month when our planet could breathe some fresh air for the first time in decades.  Reversing decades of destruction is, of course, not possible in such a short time, but at least, we could have a glimpse of what the earth would feel like without fossil fuels.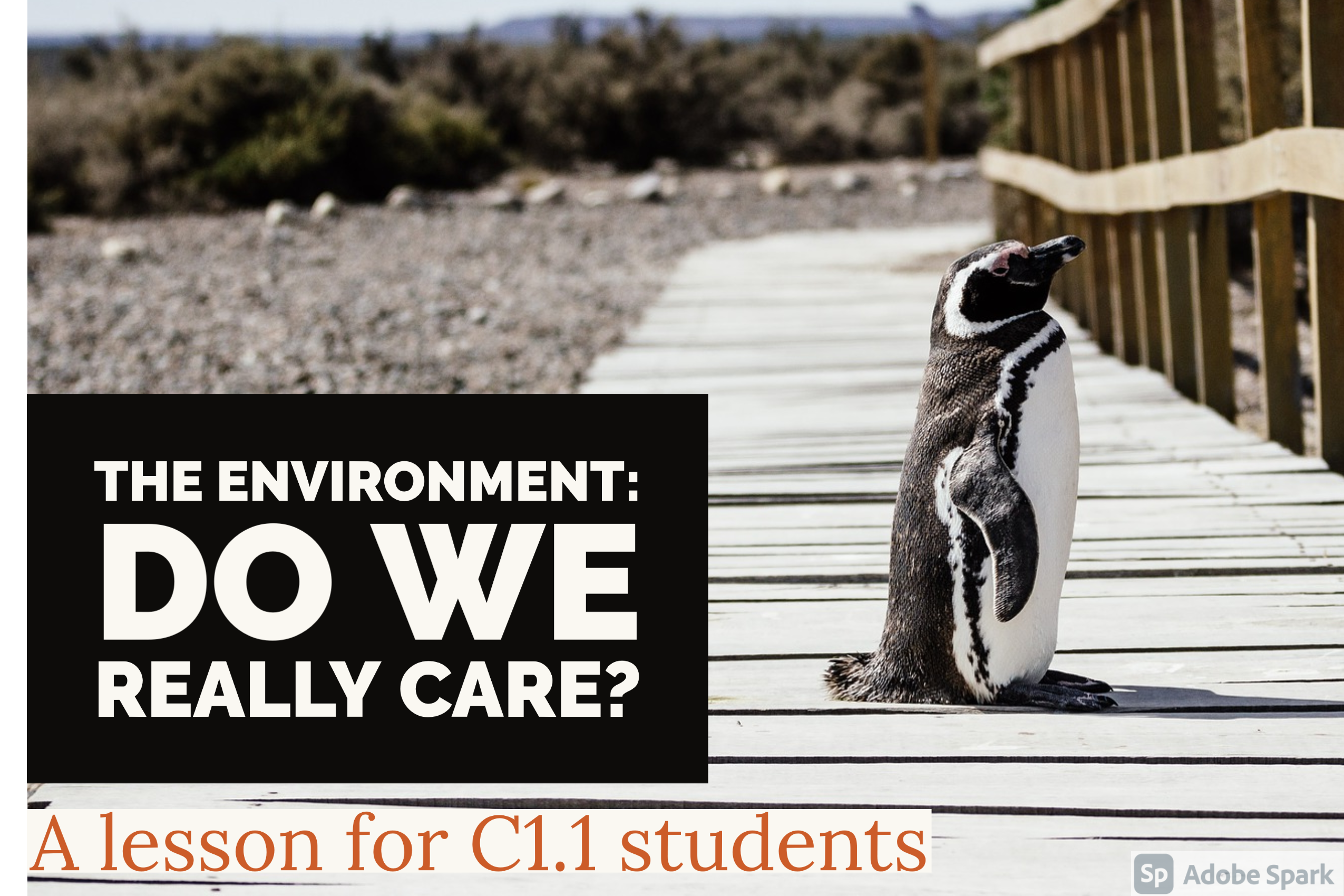 The lesson I am sharing with you today is, as you have probably guessed, explores the theme of the environment and is meant for C1 students.
I have designed the lesson using my favourite tool ever, Spark Adobe Page, but in the presentation, you will find links to other websites that will help my students work on vocabulary relevant to talk about this topic, enhance their listening skills by watching videos and discuss questions to boost their speaking abilities. Also, at the end of the post, you can have a look at a writing collaborative activity using Google Slides.
Before you jump right into the lesson in Spark Adobe, perhaps you would like to explore some vocabulary related to the environment.  I have used the awesome tool Flippity. I cannot embed the activity but click on the image to have a good look at all the possibilities it offers for introducing, revising and reinforcing.  As you can see, I have created an activity with a template, but then I can reuse it in a number of different ways. That's what I call, a real time-saver!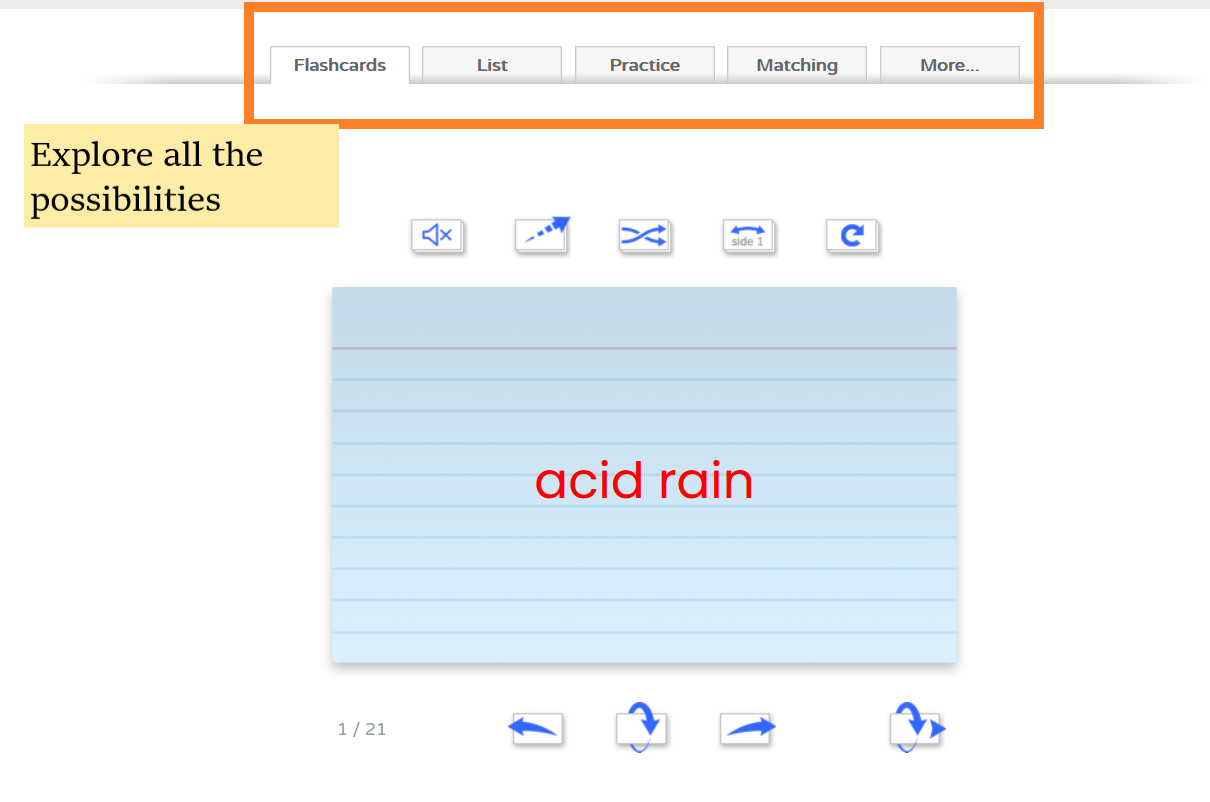 Ready to explore the lesson? This is what you will find in this visual session
Natural Disasters: Vocabulary  and exercises
Natural disasters: Conversation questions
National Geographic repository of videos explaining natural disasters
Man-made disaster Video activity with a pronunciation game
Environment: vocabulary and games
Speaking: conversation questions to  use vocabulary  in context
To round up the lesson, I gave students a writing activity using Google slides in editing mode.  This beautiful template has been designed by Paula from Slides Mania. Thanks; Paula, I think I can call myself a Slides Maniac.

By the way, if you want students As and Bs to work on their questions at the same time, it might be a good idea to use a Chrome extension to split the screen into two. I use Tab Resizer. But, if you do not want to install an extension on the Chrome bar, you can always do it manually.
Depress the left mouse button and "grab" the window.
Keep the mouse button depressed and drag the window all the way over to the RIGHT of your screen. …
Now you should be able to see the other open window, behind the half window that's to the right
I hope you have enjoyed the lesson