One of my biggest goals when I started posting, was to have a virtual space where I could share free websites or apps that helped me teach better and more effectively by offering my students an alternative to the predictable, and less varied, exercises in the textbooks.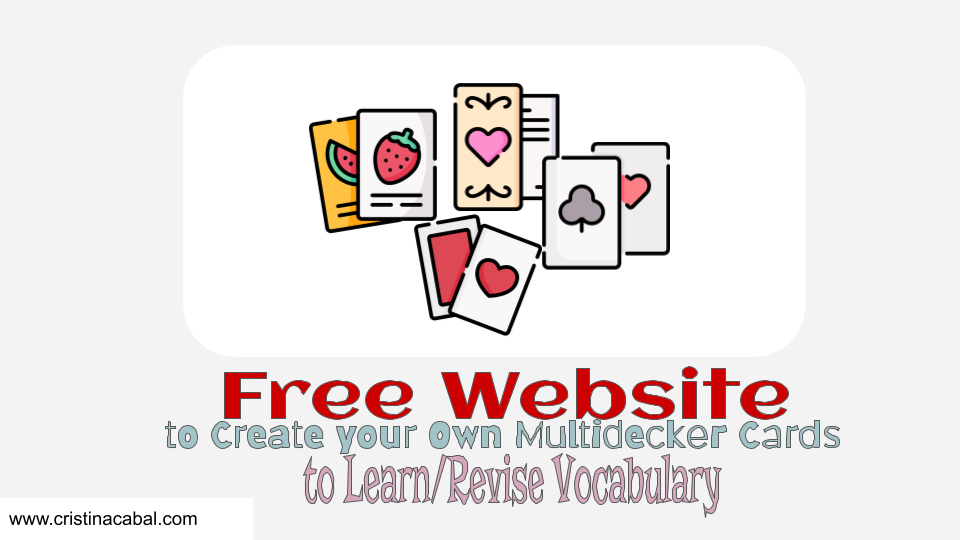 If you have been a regular visitor of this blog, you might have guessed by now the importance I place on reinforcing and revising content. I have always found students learn much more when prompted to remember, even when they can't.
This website I am sharing with you today is meant for that, to help students revise and learn. It is multidecker app, meaning that you can have as many as 4 different categories.  For example:
you can write cards ( for ex. blooper on one side of the card and on the other side its definition )  and then test yourself with the options I know or Not Yet.
You can have two options of your choice; for example regular and irregular verbs
Once in, you can have 3 options; for example when working with nouns, countable, uncountable and both.
And you can have four options; for example four lexical categories.
See here a 3-decker example for prepositions of time.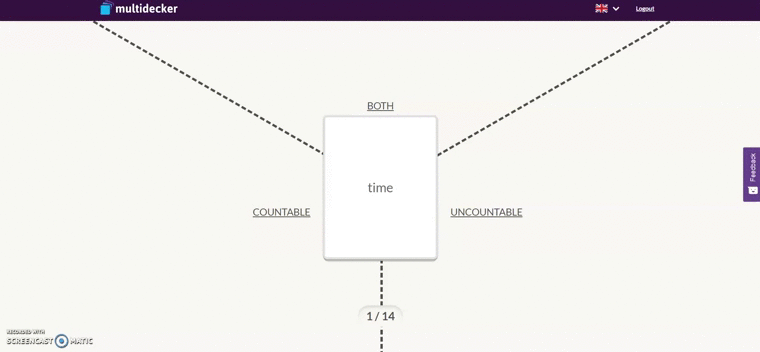 So, this super simple website works like this:
The first amazing thing is that you don't even have to sign up to use the already created decks  in the library. Check it out here. Just choose one, click play, and off you go!
But… if you want to create your sets, then you have to sign up. Don't worry, as I said it's free.
You can use the search box to find what you are looking for and if you like a deck, just click on the heart and you will find them stored in your Favourites.
Let's see how to create your own deck. I have made a video to help you go about it but, trust me, it is a piece of cake.
First, go to multidecker.com/ and sign up.
Time to share the link or play in class and… enjoy learning, enjoy teaching!!!