I would like ,once more, to thank  Beth Reddish for agreeing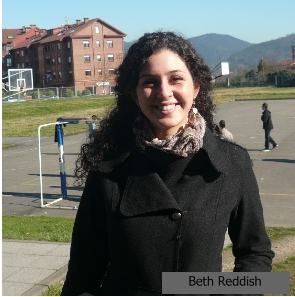 to guest post in this blog  and let us have a glimpse  of what she knows so well. I'm quite sure that by the time you finish reading her article you'd wish to be holidaying in Cape Cod.
MAY "beginning of tourist season"

Memorial Day is a US federal holiday observed on the last Monday of May, and is the unofficial start of the summer vacation season, known on-cape as tourist season. Memorial Day honors the memory of the many Americans who died fighting in wars for their country, and because of this, many people visit cemeteries and memorials on this day. Since it is a three-day weekend, or long weekend, many people travel or have parties.
-JUNE-

School usually ends during the third week in June. On the Cape, kids and young adults spend their summer working odd jobs at restaurants, ice cream shops, in retail, as beach guards or lifeguards, on fishing boats, and more. They spend their free time at the swimming, surfing, skimboarding, or sunbathing at the beach, having barbecues or "cook-outs," going to bonfires, at summer camp, at sports camp, and hanging out with friends. While tourist season starts in May, most people start coming to the Cape in June. Cape Cod's economy is based highly on tourism and fishing, so the summer months are very important.
– JULY-  "high-season"
Independence Day, or the Fourth of July, is a very important holiday in the United States. On July 4, 1776, the Declaration of Independence was signed, declaring US independence from Great Britain. On July 4th and the weekends that surround it, people celebrate with fireworks displays, parades, barbecues, carnivals, picnics, concerts, baseball games, family reunions, political speeches and ceremonies. Many people choose to wear red, white, and blue.
♥ Over an estimated 150 million hot dogs will be consumed on the 4th of July.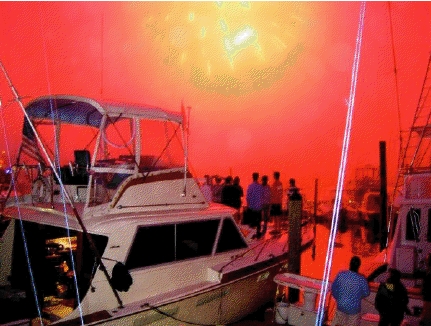 Fourth of July fireworks, Northside Marina, Dennis, MA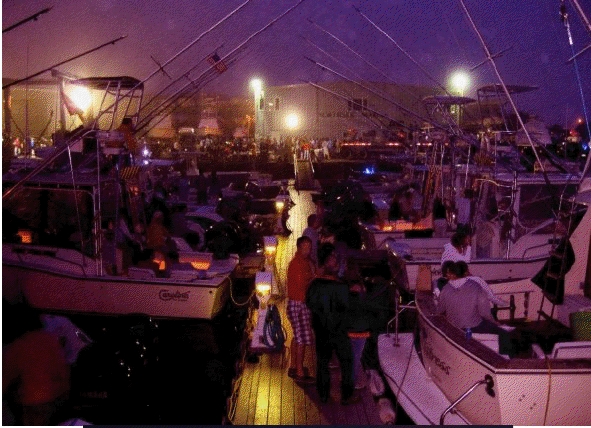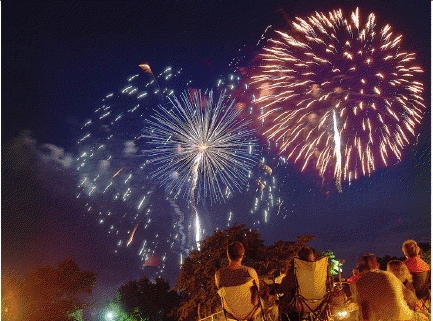 – AUGUST –
August is the month when the tourists start to pack up and leave for their homes. The people that stay through September are generally rich couples without children, as the children have to start preparing to return to school.
– SEPTEMBER -"end of season"
Labor Day is a holiday that is celebrated on the first Monday in September. Labor Day is considered "the end of summer" by most people, who use the long weekend to enjoy their last days of summer. People have picnics, barbecues, set off fireworks, and play water sports.
♥In high-society, Labor Day is considered the last day of the year when it is fashionable for women to wear white.
♥Nauset Regional High School in Eastham, MA always starts on the Thursday after Labor Day, as do many schools.