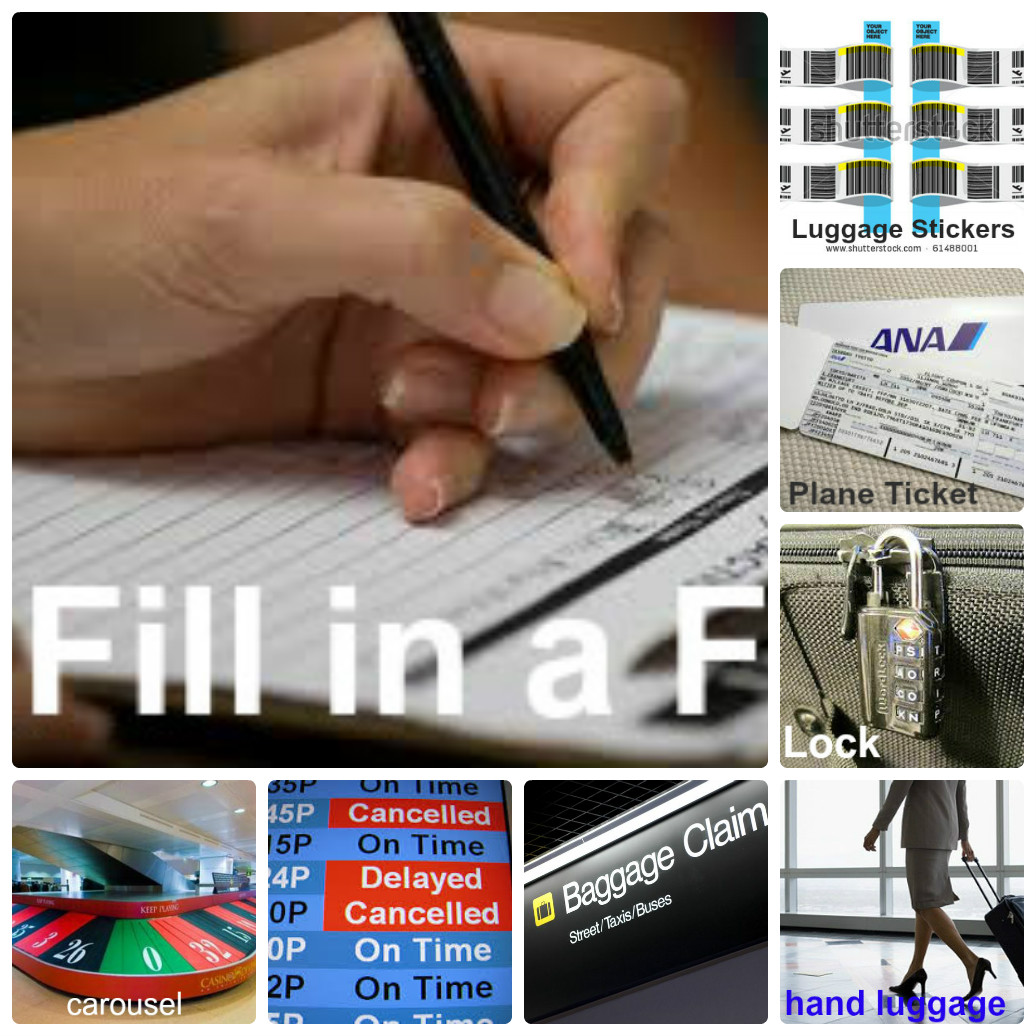 Has an airline ever lost a piece of your luggage?
I guess it is not very uncommon for airlines to lose baggage , given that every time this conversation comes up everybody has something to say on this matter, either because they have lost it or they know a friend or a relative who has . The reason might be because it is said that 1 in 100 people lose baggage so I can assure you that on this issue there is no shortage of tales , describing the different stages one goes through when you realize you have no clothes to wear for your long-awaited school trip or the documents for the meeting are inside the missing suitcase.
Wanna smile? Read these two amusing stories I found on the Internet
♥At the airline check in at London Heathrow, Guy has three bags. He puts them down and says to the young lady, 'I'd like you to send this one to Los Angeles, that one to Hong Kong and the last one to Durban.' Her face shows signs of confusion before her training takes over and she says, 'I'm afraid we can't do that, sir.'
'Why not?' demands Guy, 'you did the last time I flew with you.' I have the picture! 🙂
♥Describing your Suitcase.I was flying into Boston last week and when I went to find my luggage, it seemed to be missing. So I went to the airlines customer service center to find out how to locate it. So the clerk asks me "Sir, can you describe your suitcase?" So I tell her, "it's a hot pink suitcase shaped like a star". She looks up and asks "Okay, and is there anything distinctive about your bag?":)
Now , let's learn how to claim your baggage if you unfortunately lose it .