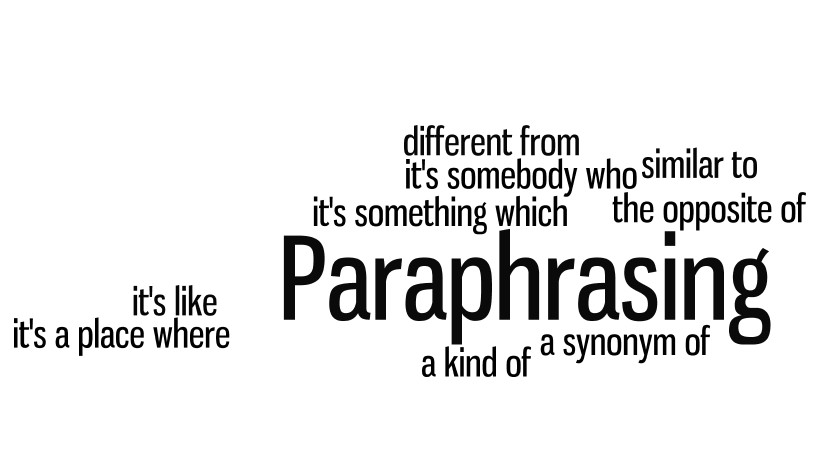 What do you normally do when you are talking to a person in English and you don't know the word? I guess you don't tell the person " OK, right, hold on! I am going to look it up on my mobile phone". You might be tempted to do it, but know that the person you are talking to might lose interest in what you are saying.
So, the thing to do would be Paraphrasing.
How do we paraphrase?? There are some expressions you can use
It's A KIND OF house
It's THE OPPOSITE OF lazy
It's LIKE cleaning but… trying to explain what you want to say but using other words you know. That's calle
It's SIMILAR TO book but..
FOR EXAMPLE, you do this when
It's A SYNONYM OF..
It's A PERSON/SOMEBODY WHO…
It's a THING/SOMETHING WHICH…
It's SOMEWHERE/A PLACE WHERE
It can also help to say " It's a noun, or an adjective…. " If it's an expression, you can also say " It's an expression and there are three words in it"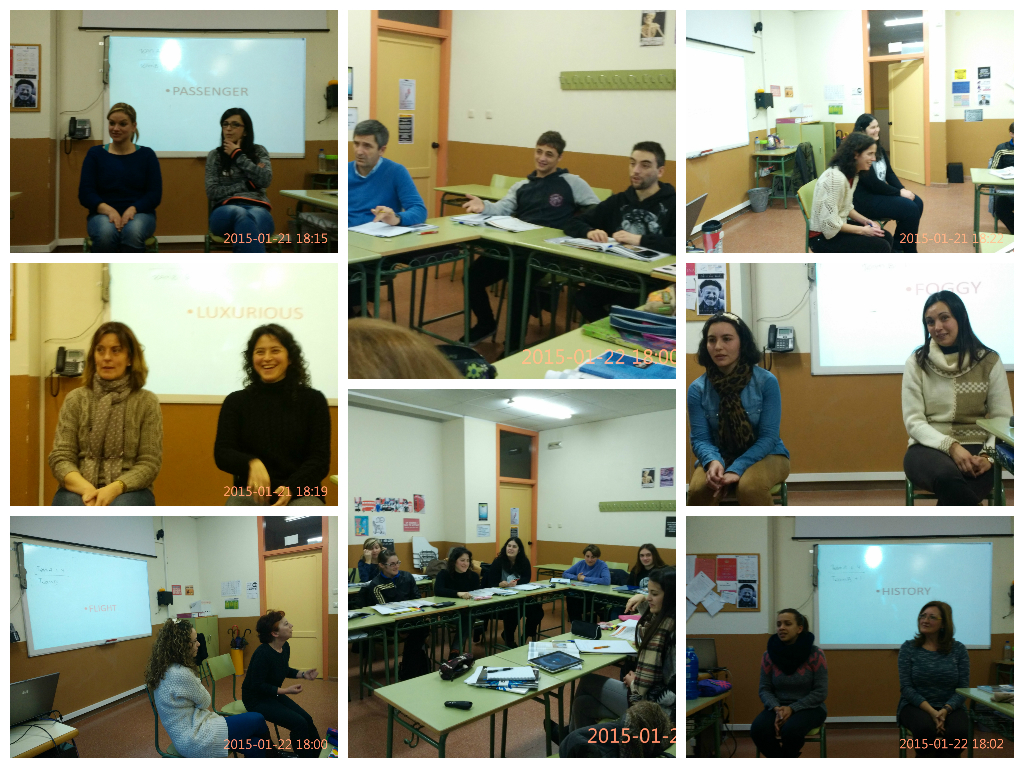 Right, now we are ready to play the game. It's called WHAT'S THE WORD?
How we play the game:
Divide the class into two teams
Ask a member of Team A to sit on chair with his back to the whiteboard.
Display the first word on the screen
The members of the team have two minutes to describe the word but they cannot use any parts of the words on the screen. For example if it is "teacher" they cannot use the word "teach".The aim is for the student to guess as many words as possible in one minute. Every word in black scores one point , the ones in red score two points.
Then, it is the other team's turn to choose someone to take the hot seat.
Needless to say, you keep the score on the board for everybody to see. Have fun!!!