Although my favourite expression in class is " It is very easy", there's no point in denying English prepositions are hard to learn, if you can ever say you learn them. I don't know about other languages but Spanish students seem to consistently make mistakes when using prepositions after these two verbs. Let's study them: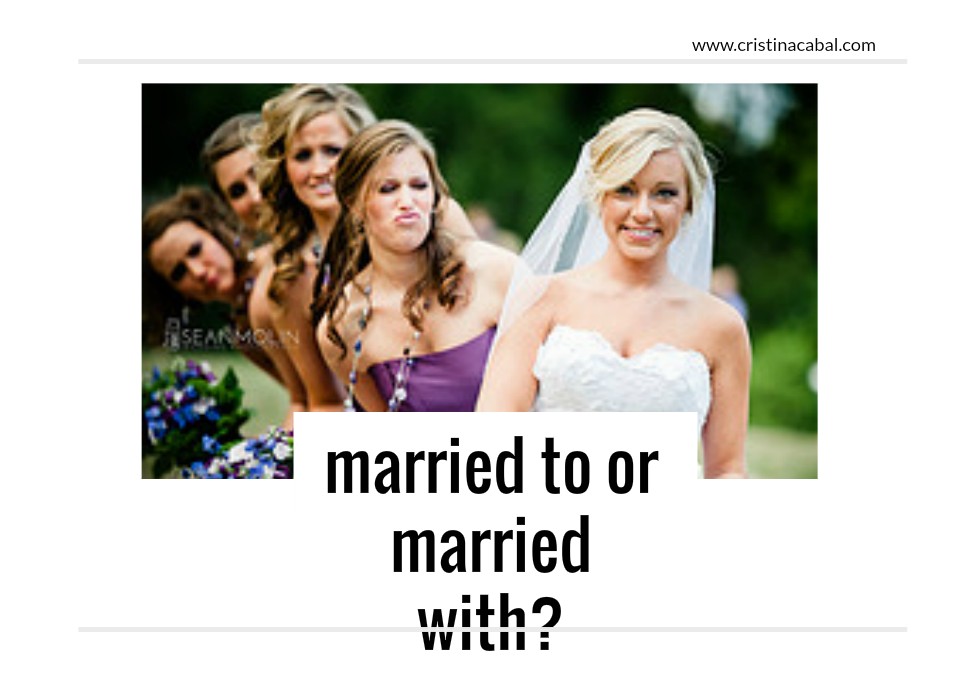 ♥TO MARRY AND TO BE/GET MARRIED 
 marry somebody (no preposition required)
Please, marry me !! he said
I married a person I am still in love with
be/get married to somebody. (not with)
She used to be married to my brother
I got married to my childhood sweetheart
♥ TO DREAM 
dream about sth /sb when you are sleeping
Last night I dreamt about the exam
dream of  you are awake, you think about something pleasant you would like to happen .
I have always dreamt of visiting Japan
She had this romantic dream of changing the world
Hope it helps!! 🙂
 A little quiz , perhaps?
She dreamed ___becoming a chef.
I dreamt ___ you last night.
I married__ Alex because I love him.
I got married __ Peter in Asturias (Spain)

Blog de Cristina is also on Facebook .