Wouldn't it be just awesome to have native speakers almost at your beck and call to answer any of your questions and for free?
That's HiNative, a free question/answer platform where you can ask questions and get answers about language and culture from native speakers all around the world.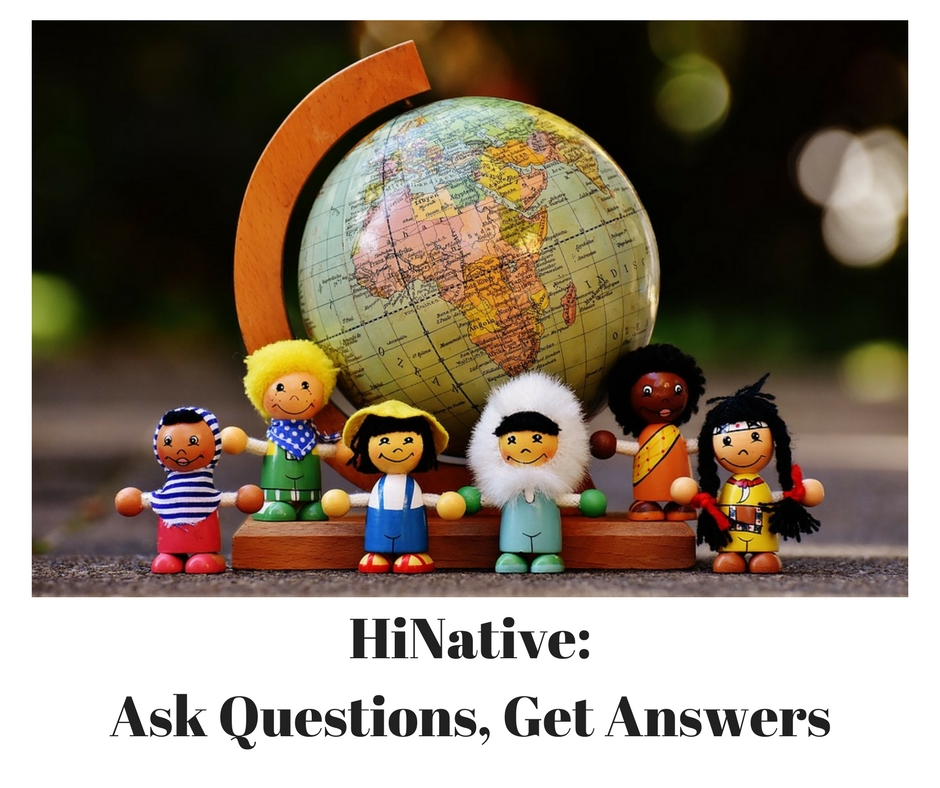 I came across this extremely useful website by chance and decided to check it out. It was Saturday, 9.30 in the evening and thought it was probably not the best time to post a question and get an answer. I was wrong. Within 5 minutes of posting my question, I had 4 answers from native speakers so imagine how fast it would be any other day of the week.  Hinative is a give-and-take platform and though you don't necessarily have to do it, the thing is that I also liked the idea of helping others with questions about my own native language and so the site got me entertained for a long while.
You can also download their free app on your mobile phone.
How does it work?
Sign up. You'll be sent an email to confirm your account.
The interface is very simple and easy to use.

Home: Here you can find questions other users ask about your own native language. Remember that it's a give-and-take platform and you're also expected to help other users
Notifications:  this is where you'll be notified about new answers to your questions.
Profile: Here you can modify your profile and your settings
Ask: where you can pose your questions. Below you'll see some of the templates you can use to make it easier for you to ask.
3. Ask your question. What kind of questions can you ask?
You can ask questions such as "what's the difference between "scholarship" and "grant"? or How do you say "___" in English? or Please show me examples with the expression " take it for granted"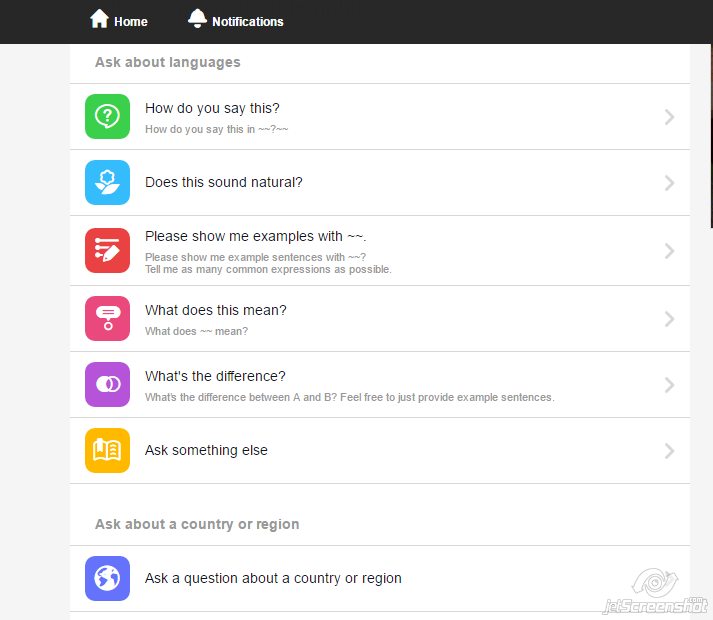 So, I decided to use one of the templates and ask  Please show me examples with the expression " take it for granted". This is what I got.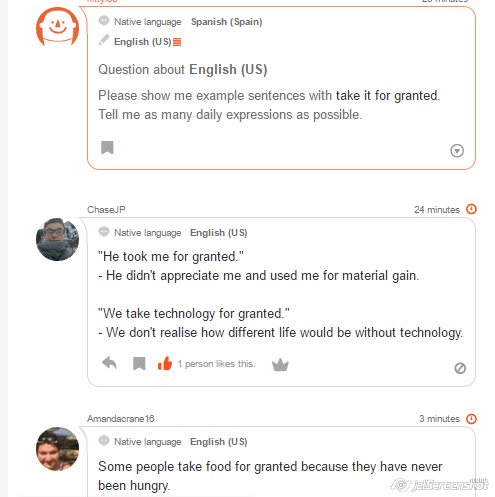 So, quite easy really, just register, ask your question and sit back while waiting for someone to get back to you. You won't have to wait long.