Two ideas that can easily be adapted to your own context.
True to my habit of beginning the class with a retrieval practice activity, I have added to my growing arsenal two new ones:  playing hangman and doing crosswords. This is how I have modified the rules of the games to adapt them to teaching/learning more effectively.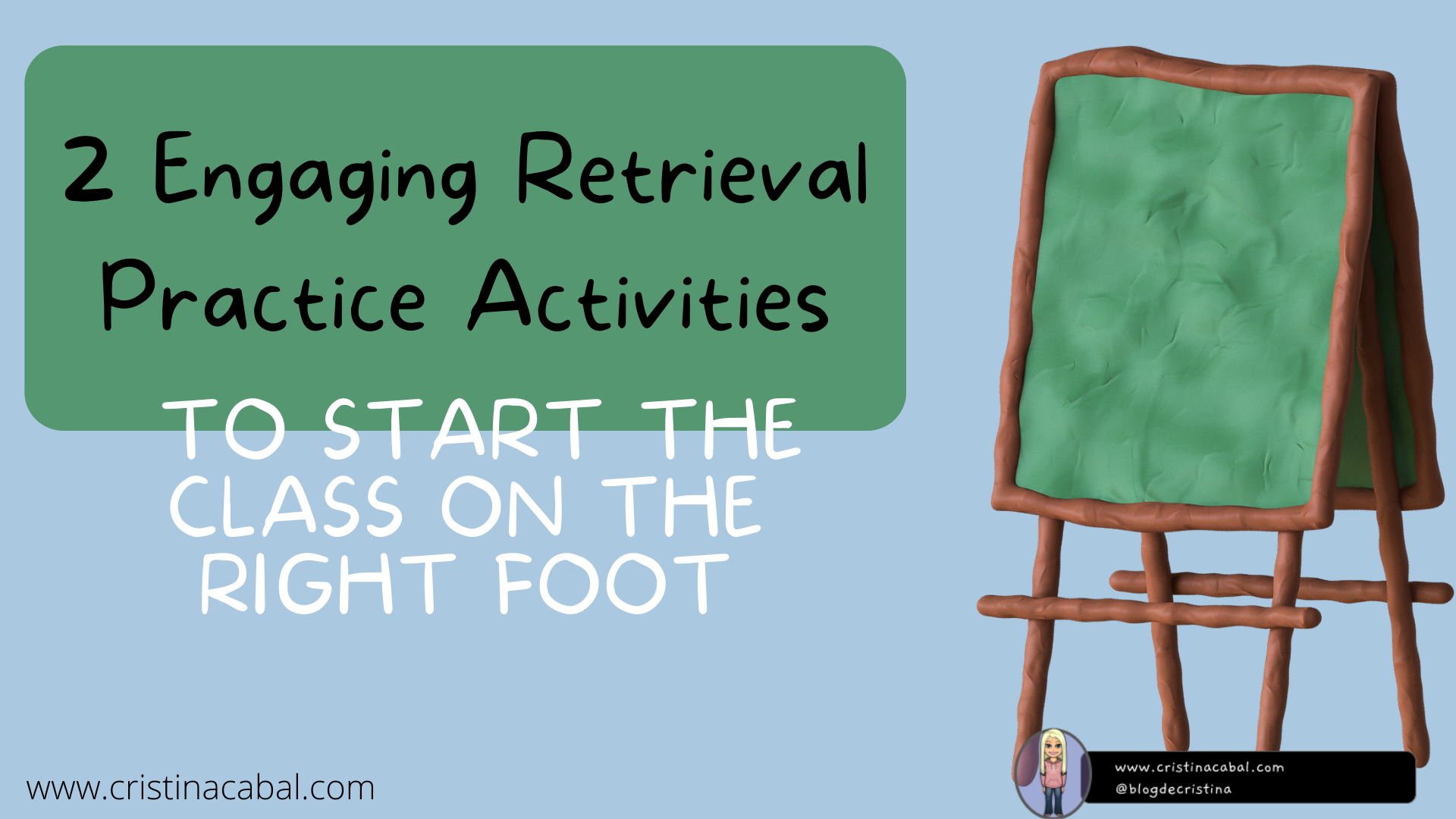 GUESSING THE TOPIC WITH A FRIENDLIER VERSION OF THE GAME HANGMAN
Playing hangman is an old classic. Well, at least for me. I cannot count the number of times me and my friends whiled away the time between classes (sometimes during classes) playing the paper and pencil version of hangman.
And playing hangman is just what I need to start my classes this week.  (Aside note: did you know that the hardest word to guess in Hangman is Jazz?) This time, the word will be easier. Students will need to guess what topic we will cover in class next, But…. There are rules to follow:
The class is divided into 2 teams. Each team names a spokesperson.
Let's say Team 1 starts. Now, to get the chance to say a letter to solve the puzzle, they'll have to answer a content review question.  For example: "what preposition collocates with the verb "depend"?". After a quick discussion with the members of their group, the spokesperson will give an answer. If correct, they can suggest a letter. Whether it is a correct or incorrect guess, the turn will pass to Team B, who will get another content review question and the chance to guess a letter if the answer to the review question is correct.
Important: Teams can't try to solve the puzzle until half the letters have been guessed(i.e. if the word has 14 letters, 7 must have been guessed) and only the Team playing will have this chance.
If they guess and fail, their turn will be skipped.
Tool used: Learning Apps
GAME: THE 15 SECONDS CROSSWORD GAME 
Ready for another engaging gamified retrieval practice activity? Here we go!!
Divide the class into 2 teams.
Team A chooses a representative who chooses a number from the crossword puzzle, reads the description, and has 15 seconds to guess the answer with the help of their team.
If they guess the answer, they can continue playing until
they can't guess the word,
they run out of time (remember 15 seconds) or
they guess three answers in a row.
If this happens, it is Team B's turn.
The winner is the team that solves the last clue.
In this case, the terms in the crossword were related to the "relationships"
NOTE: (click on the top right-hand corner to enlarge the crossword)
I hope you have enjoyed these two activities I have created for my students.