These long, long days at home make us crave for new things which break, even for a little while, routine.
I know you might come with a better idea or a  funnier thing to do than dedicating some time to brushing up your listening skills. Yep. I am pretty sure you can come up with a few. But, and this is a big BUT, probably not as necessary or useful.  Today, I am going to suggest a site I think you are going to love 😆  and that is going to help you improve your listening skills.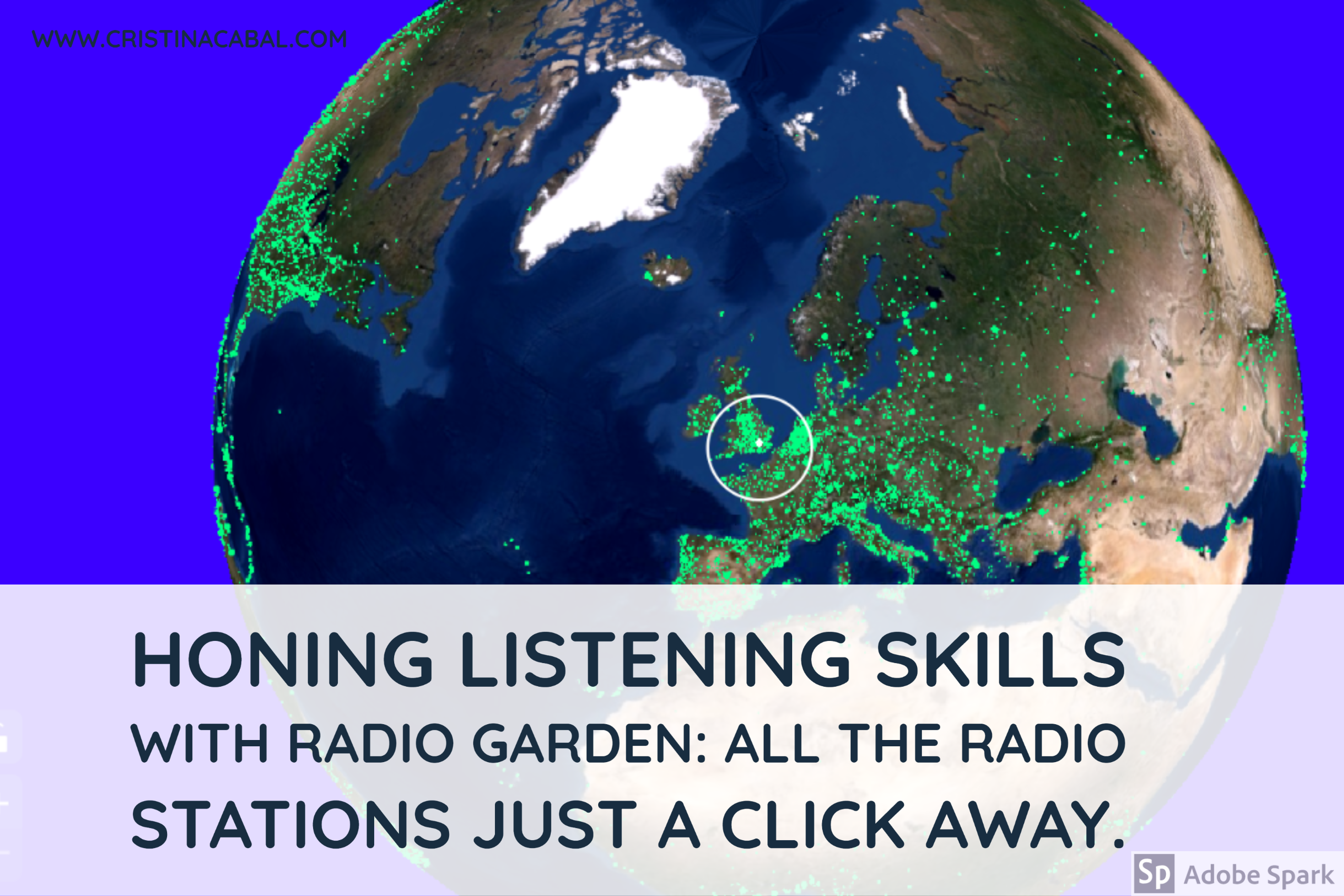 So, have a look.
It is a website called Radio Garden, which allows you to tune into live radio stations around the world. Anywhere in the world. And my favourite part is how you find the radio stations: the interface of the website shows a 3D globe you can spin. You will see hundreds of glowing green dots representing cities or towns all around the globe with radio stations. Click on one of these dots, choose a radio station and let's get down to some serious listening time.