Let me start by saying that this is not a sponsored post. I don't get paid to write about tools. I just write about what works for me. And thisss …. has already saved my life 3 or 4 times.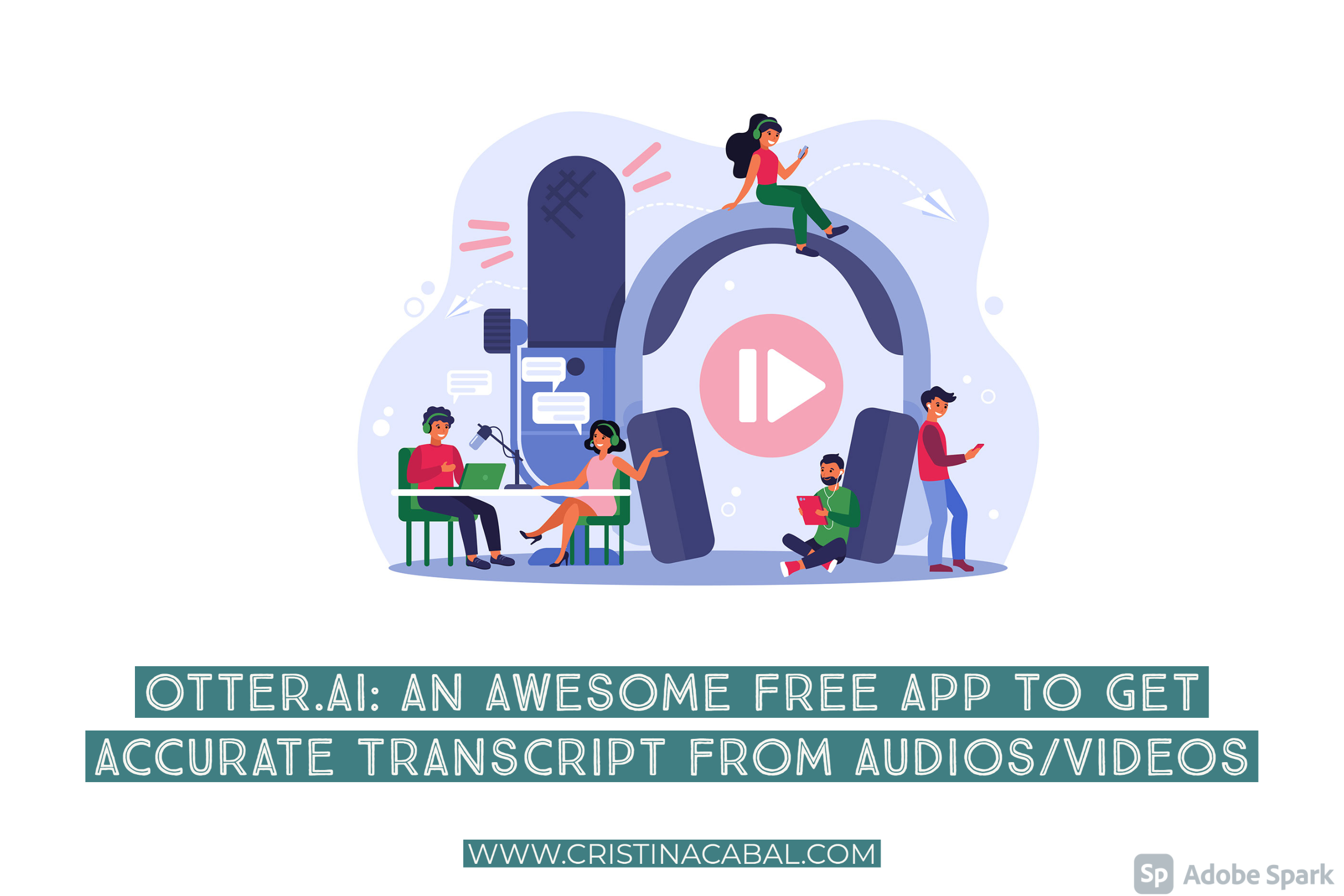 Imagine this!  You have an awesome video/audio in your computer or on the internet that is great for the topic you are discussing in class. You want to give it to your students, but you cannot find the transcript. It is simply not available.
What do you do? I am going to give 2 options:
Discard the audio/video. After all, you can always use something from the textbook.
Use an app that will easily, effortlessly and accurately transcribe it, giving you the possibility of downloading it in different formats (including Docx), without time stamps and ready to share with your students?
If you have chosen Option 1, you may stop reading. This post is not for you. Hope you continue to drop by.
Those of you choosing Option 2, I can picture you rubbing your hands and holding your breath. Here we go!
Otter.ai is a mind-blowing text-to-speech tool. It is very user-friendly and the transcription you get is incredibly accurate. Perhaps, you might need to add a comma or a stop here and there but that's it. It is almost perfect.
For free, you get 600 minutes of transcription per month but if you need more, you can always invite friends or colleagues to try Otter.ai. For every friend that decides to try Otter, you will get one month Pro Lite.  Not a bad deal! So, the link I am going to share with you is the one that will allow me to get one-month Pro Lite. There is no money for me here, just the opportunity to enjoy more free minutes of transcription.
I have created a video tutorial to guide you through the app. It is in Spanish but, don't panic, I have added some explanatory notes with instructions in English.
A big thank you to Miguel A Sánchez (Michel) for bringing it to my attention.
Edited to include contributions and tips from other teachers
"It also records sounds from a YouTube film opened in a different tab. Much better than YouTube transcript." – Ewa.
"It's awesome to give feedback in oral exams. I provide my Sts the transcript and underline the death-penalty mistakes. They realise at once and correct them, something that hardly ever happens if they just listen to themselves" Loli Manteiga.
Try Otter here