Has your teacher asked you to write a story ? or Have you asked your students to tell you a story? No matter whether you are a student or a teacher reading this, storybird is a very creative innovative tool which will turn writing tasks into a funny game.
How does it work?
♥Click on "Sign up" in the top right corner to register for an account and  you'll be sent an email to confirm your registration.
♥Pick up artwork  and start writing your story.
♥The story can be printed out, shared  or read directly from the computer. It can of course be projected on a screen, which is  a  very nice to share what you've done.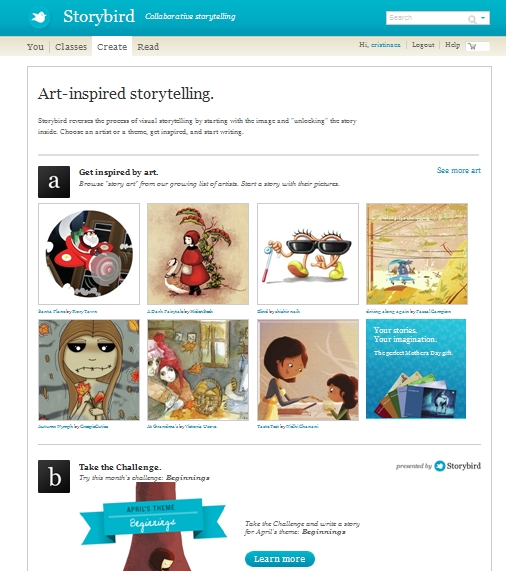 And this is my storybird! I'm afraid I didn't have much time to do it either  better or longer !