….bwllllantysiliogogogoch
I was 14 ,and staying in England, the first time I heard this word. We were a group of teenagers attending classes from 9.00 to 13.00 and we really needed some funny breaks in-between the sometimes tedious lessons.
So I remember the teacher challenged us to try to give her the longest word we could think of, and I offered the popular " supercalifragilisticoespialidoso". Well, I was pretty sure nobody could beat me there but then she said she had an even longer one.
Llanfairpwllgwyngyllgogerychwyrndrobwllllantysiliogogogoch .
Phew!!!
She was at pains to write it and… to pronounce it.
But what is this long name? What does it stand for?
It is the name of a village on the island of Anglesey in North Wales ; in fact, it's one of the most-photographed places in North Wales and it has been officially recognised as one of the longest words in the world, but it cannot be considered an authentic Welsh toponym as it was made up in the 1860s to give the railway station the longest name of any railway station in the UK to mainly attract visitors . And this early publicity stunt has worked as thousands of visitors visit this place every year.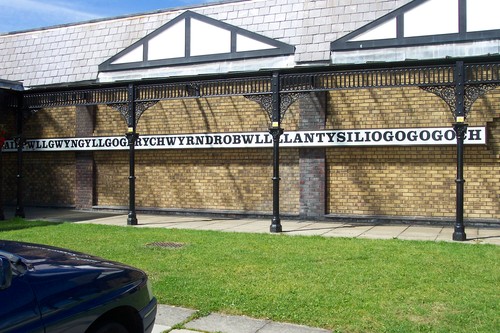 By the way, this toponym has a meaning: "The church of St. Mary in the hollow of white hazel trees near the rapid whirlpool by St. Tysilio's of the red cave".
Want to have a go at pronouncing it?llanfair.mp3
Audio clip: Adobe Flash Player (version 9 or above) is required to play this audio clip. Download the latest version here. You also need to have JavaScript enabled in your browser.
Now, there is some homework , what do you call the people living in this tiny picturesque village?