You'll never believe the number of times I have corrected this mistake! I sometimes ask myself: "If I explained this mistake in Mandarin Chinese, Would they pay more attention? Let's try this way:
THE VERB "TO ARRIVE" IS NEVER FOLLOWED BY THE PREPOSITION "TO"
See? I have used red, put it in bold, inside quotation marks…. will it work now?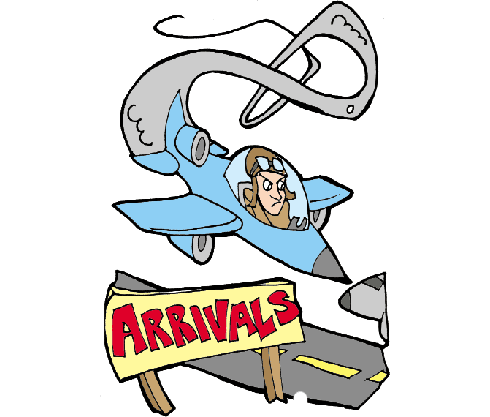 The verb ARRIVE is followed by two prepositions AT or IN. See? NEVER "TO"
Arrive at a building , station, airport

Arrive in a country, city. etc
Be Careful: You arrive at someone's house BUT you arrive home
Surely, it isn't that difficult to remember. Why don't you try reading this post like two or three times and then doing the exercises below?  I bet you will never ever make this mistake again. Naive? 🙂 Maybe! Fed up with correcting this mistake? Absolutely!!!
<