Now , guys, here it comes again! This time of the year when I feel torn apart between my desire to celebrate all the good things life has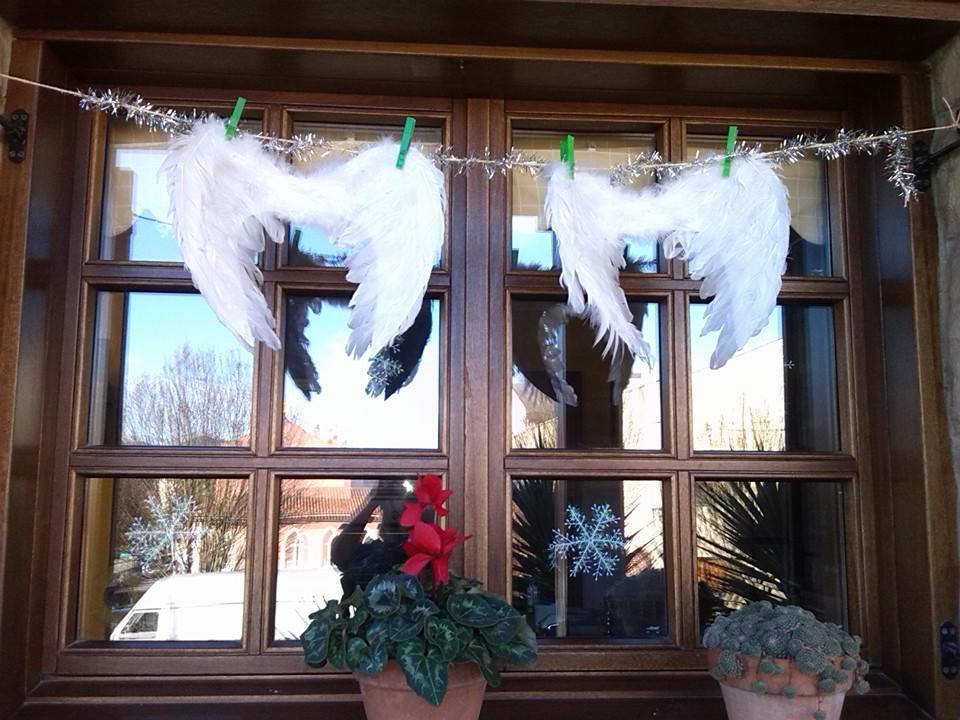 given me and all the things life has taken away from me (shall I say "people"?).
So I can never guess what my mood is going to be like when I write my Christmas post ; sometimes it is a tearjerker ( most of the times) and sometimes I am just the biggest fan of these holidays.
But this year I feel  my mood is going to be quite festive and I have even promised myself I'll try my hardest to wear my sweatpants only when going to the gym and to dress up in sequins whenever the occasion demands it ; to be nice , polite and kind towards everybody, to struggle not to speak my mind even though the occasion might require it and to try to understand  that though everybody has a table and chairs at home to rotate the family gathering , it is me everybody loves and that must be the reason why year after year everybody decides to celebrate all the gatherings in my blessed house where ,it goes without saying, my dear mother gently suggests that I use my best wedding presents to decorate the table even though she knows I won't be able to put them in the washing machine and I'll have to spend hours washing everything up!!
So, after so much giving and giving I've decided, these holidays, to treat myself to some getting and getting. (prompt… this is where you need to watch the video ) and this is where the photo of my kitchen window applies.
Christmas is a mere four days away and I want to wish you the best of Christmas and advise you to treat yourselves once or twice during these holidays. You deserve it, don't you?
Happy, happy Christmas!!! And please, enjoy every minute because life … is just this!