For the past week I've been raking my brains looking for a nice way to display these statements   and finally for lack of something that took my breath away, I have decided to stick to the overused  writeacomic.com , which works just fine … but for a few details there is no point in getting into right now.
So , right below , you'll find some statements  about driving . This is what you need to do
TASK
♥Choose one statement  (only one , please)
♥Write a comment (5-8 lines) explaining  your point of view and why you agree or disagree with the statement.
♥Use some of the expressions here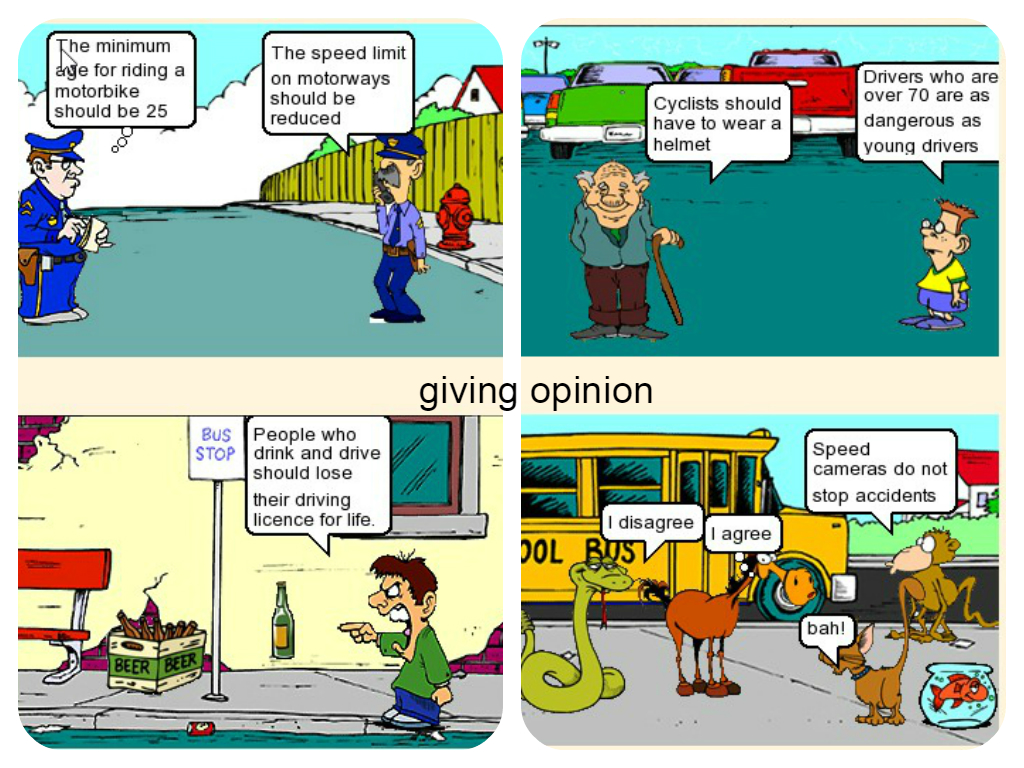 I am pretty sure we all agree that these weeks before Three Wise  Men's Day  are chaos. We're all  super busy buying , wrapping ,eating and drinking (OMG!) so I don't think I'll be back in this space  until lessons start again.Thanks for being there!!
Wishing you all a Happy New Year!!