Dear readers I'm so excited !! My blog has been shortlisted by the prestigious organization The British Council as this month's Best Teaching Blog. The blog with the most likes becomes the winner of that month .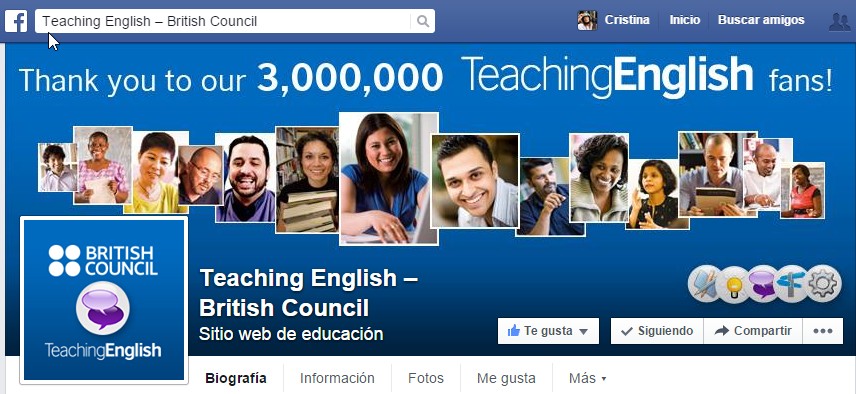 If you think my blog deserves the award, please 1. Follow this link to their facebook , http://on.fb.me/18IoiqX 2. Scroll down the page  ( a lot , sorry)  to find my article (picture below), published on February 1st at 4 p.m. 3.Click I Like.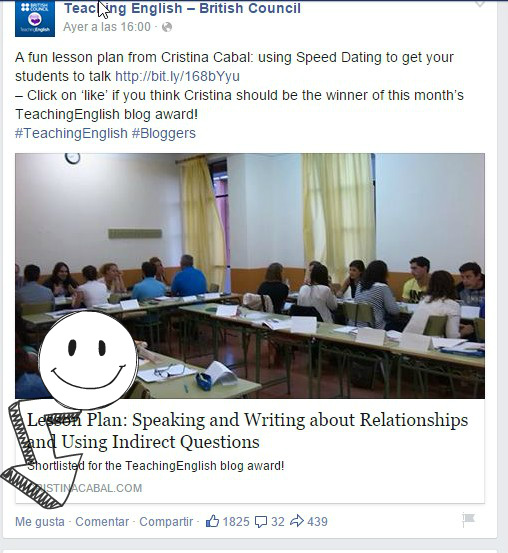 I'll keep my fingers  and toes crossed !! thanks in advance!