For better or for worse the course is coming to an end and exams are just here. I can almost see them beckoning me and you. I am ready, the question is … are you?
In the oral exam you'll have to  demonstrate your speaking skills as well as your ability to communicate and for this, it is essential that you practise… a lot. 
Here are some Guidelines and Techniques  to help you score a high mark in the Picture Description  Part of the exam. I hope they are helpful!!
♥Click here to download the pdf
♥Click here to see the Slideshare 
♥Click here to see the presentation mode of the Infographic below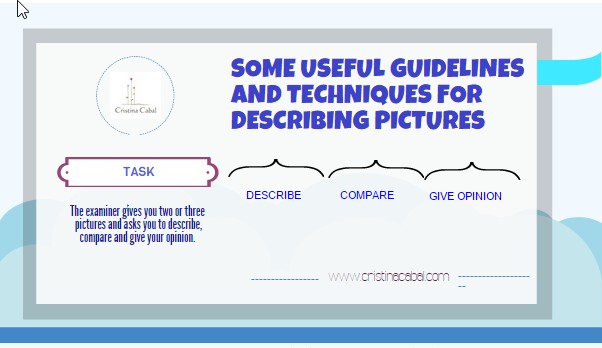 If youlike my blog, please follow me on Facebook . Here