I am thrilled to share with you that the popular website Dreamreader.net has featured Blog de Cristina as "Blog of the Month"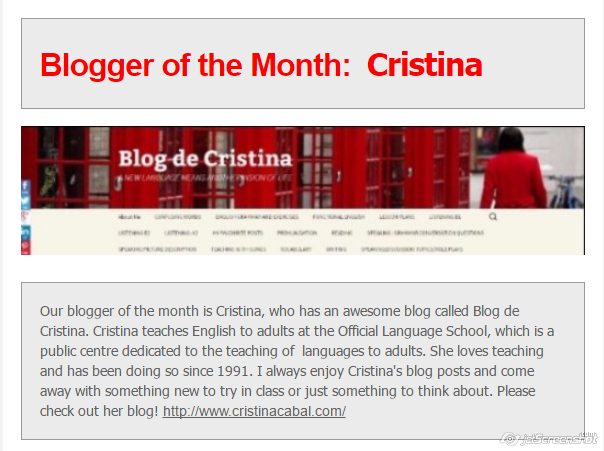 Find out more in their newsletter,  http://eepurl.com/b1CRlH
What's dreamreader.net?
It's a site that freely provides graduated reading material for English language learners and teachers. It has more than 500 reading lessons. Every lesson comes with free audio, a free printable worksheet and a free multiple choice quiz.
The site offers 5 categories, but the most interesting ones to help enhance your reading comprehension ability are "Fun English" and "Academic English". This last category is full of lessons and quiz questions for beginner, low intermediate, intermediate, upper intermediate and advanced students.
The site is run by Neil Millington, a university EFL lecturer in Japan.
I blogged about dreamreader.net here
6 Excellent Free Sites to Practise Reading Comprehension