Today I want to share with you an amazing free online tool which has a lot of potential for learning English.
Rewordify simplifies difficult English and helps you understand what you read.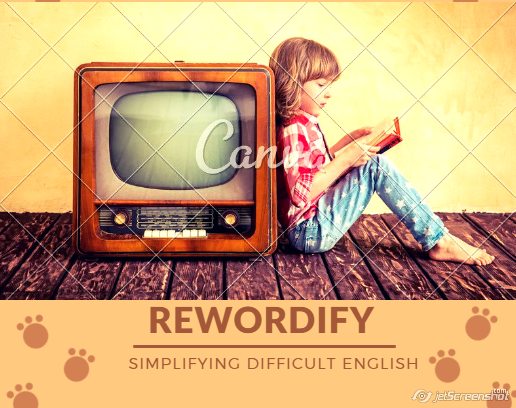 How this tool works
Go to Rewordify.com
Enter sentences or whole paragraphs difficult to understand into the yellow box at the top of the page. You can also enter a web site URL.
Click Rewordify text and you'll instantly see an easier version of the text providing clear, easy-to-understand definitions. (see picture below)
The reworded words are highlighted in yellow— click them to hear and learn the original harder word.
You can also click the non-highlighted words to read their definition.
Click the Print button and choose the type of printout you want. You can print the original text, the rewordified one, vocabulary lists with definitions and without them, a word bank quiz, a standard quiz or a difficult one… etc (see picture below)
By clicking the Parts of Speech button you'll see nine part of speech categories (see picture below).You can turn on and turn off the highlighting of each part of speech by the words in the header. For example, if you only want the nouns and verbs highlighted, click all other parts of speech in the header
You don't even have to register but if you free register:
You can change how the highlighting works to match the way you learn
Store, edit and delete your documents
Share your documents
Save vocabulary lists
Up for a little game?
And if after working hard on vocabulary you still feel up for a little challenge, Rewordify has created two word games for you
Reword where you'll have to select the correct definition for the hardest words in English, as fast as you can.
Difficult Hangman. An old favourite but with hard words.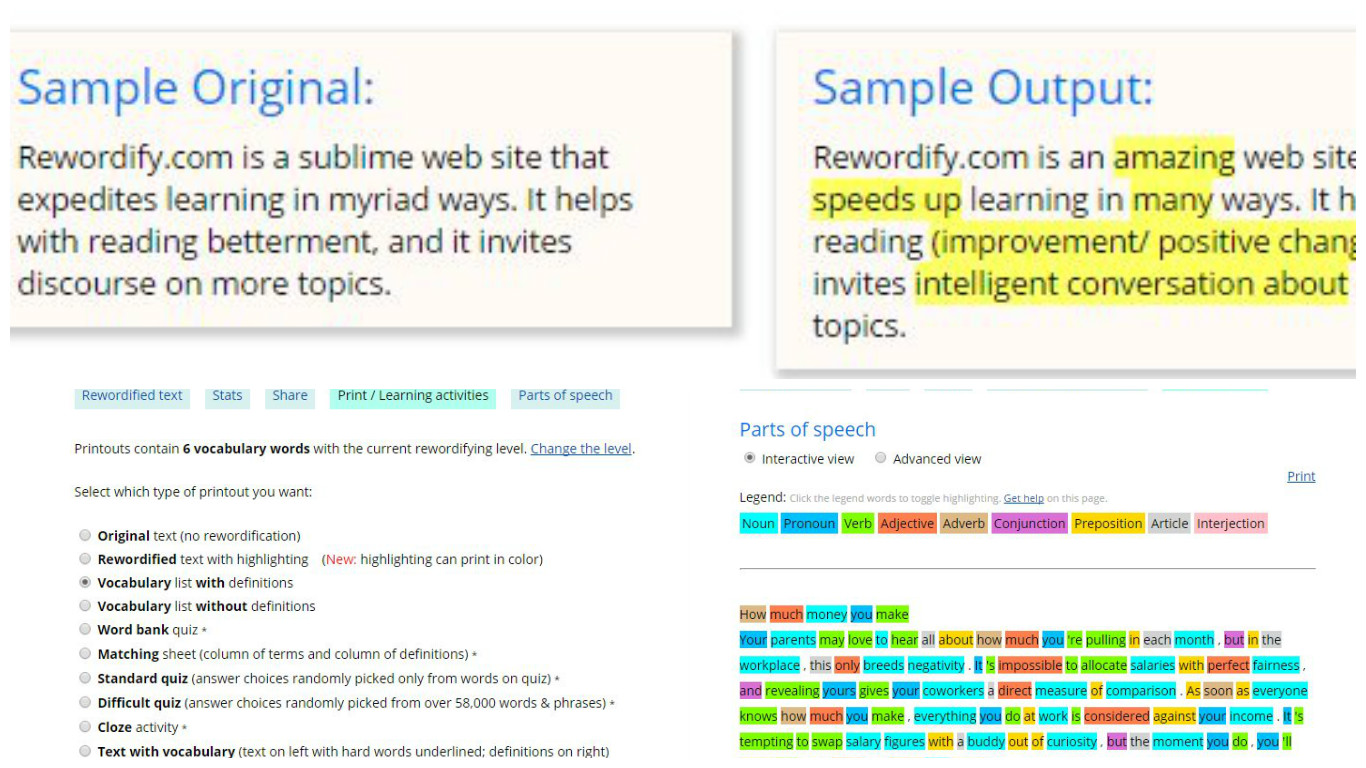 Thanks for reading!