It's true that although I'm a technology enthusiast there are still some things that I want to see written in paper. Especially when I'm studying I want to be able to underline, highlight, mark as irrelevant or write side comments in the margins.
So, for this activity, and despite finding lots of beautiful online presentations explaining the art of writing informal emails or letters (does anyone write letters anymore?), I have decided to stick to the traditional handout.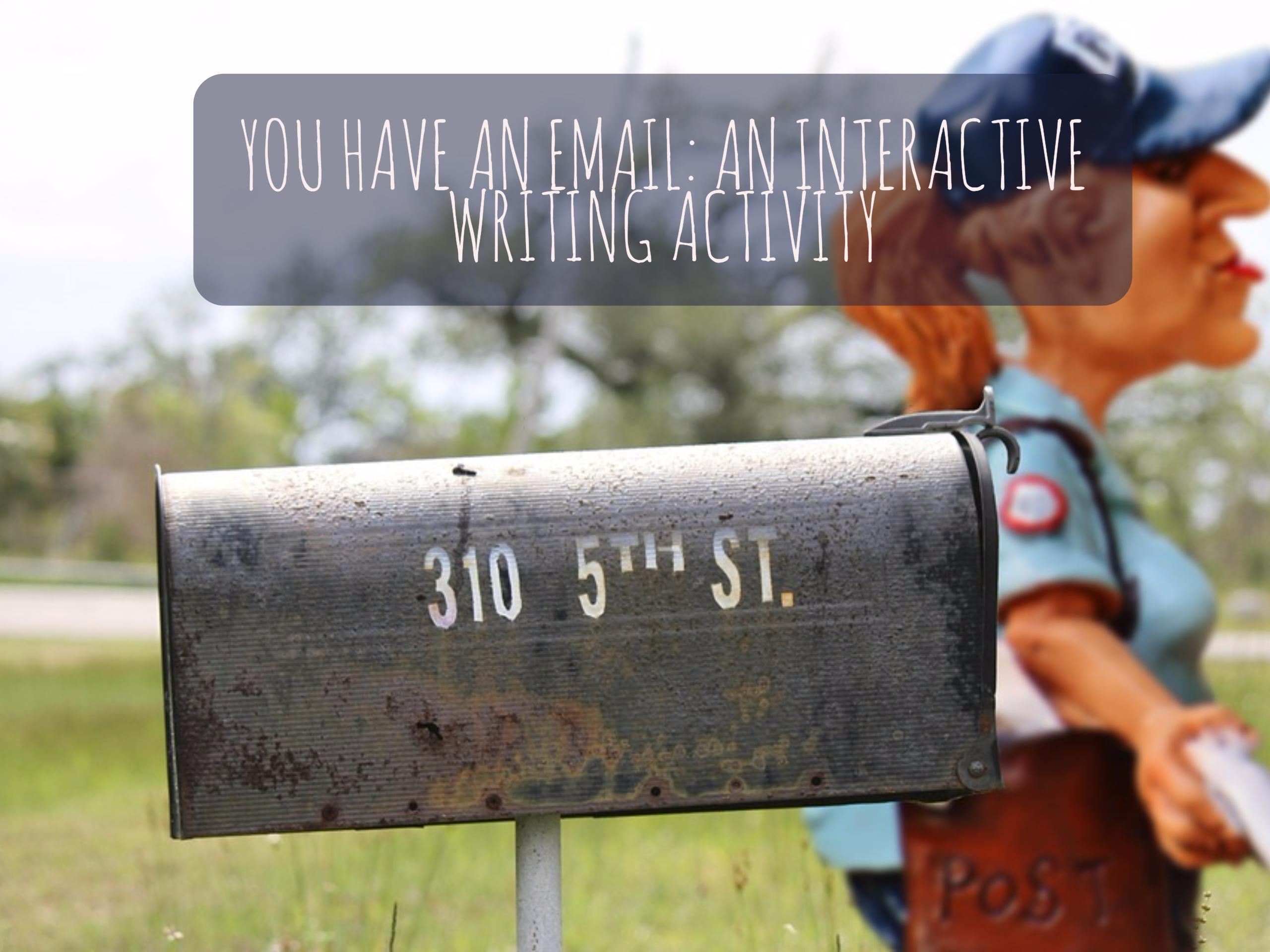 ---
Level: B1 and above
Materials: checklist and handout (I have slightly modified it to adjust to my students' needs)
Aims:
To teach students how to write informal emails with different purposes
To give students practice in writing some of these emails
To help students self-correct their own writings
---
THE THEORY
---
As explained above, I gave my students this excellent handout and we went through it. To make this process a bit more interactive, before each section we did a bit of brainstorming on the board tapping into the students' prior knowledge. It is amazing to see how much they already know when you just take the time to ask them. After these brainstorming sessions, I always tell my students "Now, a bit more". This "Now, a bit more" is based on the idea that new knowledge is constructed from old knowledge and I firmly believe this approach really makes it easier for students to learn and improve.
---
THE PRACTICE.
---
In this part the students will have to write two emails: a short one (50-60 words) and a longer one (140-160 words) in reply to a short one.
ONE. On the board write the following
Giving news
Apologizing
Inviting
Requesting
Thanking
Congratulating
TWO. Ask students to choose one. Make sure there is variety. They will find useful expressions for the email they have chosen to write in the handout provided.
THREE. Explain that they will need to write, on a clean sheet of paper, a short email to someone in the class. Tell them to follow the "salutation/body/closing structure. They will need to refer to the purpose of their email and then ask 2 or 3 further questions, related or not to the reason for writing their email. Remind them to keep this email short. Allow 10 minutes for this part.
FOUR. Once they have finished, ask students to swap emails with the person sitting behind them making sure they have not written the same kind of email. In that case, help them find someone else to swap emails with.
FIVE. Students will have to write an email in response to the email received, answering any questions asked. Ask them to refer to the handout and use a variety of expressions and a good range of vocabulary and structures. Allow 25 minutes for this part. They should aim to write between 140-160 words.
SIX. Students swap emails again and read the reply to their email.
SEVEN. Ask students to use this checklist to correct their partner's email and give it a mark taking into account the following:
Content: Has he fulfilled the task? Has he answered all the questions?
Communicative Achievement: Has he used the right register or is it too formal? Does it sound natural?
Organisation: Is it well-structured? Is it logical and ordered? Has he used the right punctuation?
Language: Has he used a wide variety of vocabulary and structures? Is it adequate to the level? Are there spelling mistakes?
Correcting each other's emails is not something the students feel confident about, but if before they start correcting, you write some repetitive mistakes on the board they'll feel more confident correcting them. Ask them to underline anything that sounds incorrect to them and offer help.
EIGHT. The final step would be pairing up senders and recipients to comment on mistakes and marks awarded.
Guardar
Guardar