My favourite way to start a lesson is by involving all my students in an activity that helps them revise previous content.
I usually like to engage my students in a fun activity, most of the time teacher-guided, and that will require their attention and active participation. It can be quite challenging, though, because my classes start at 3 pm, right after lunch, and most of them are feeling pretty full and sluggish. (Side note: I live in Spain.)
For this activity, we will complete a crossword using clues related to work vocabulary, but this game can be easily tailored to any vocabulary or level of difficulty. So, if you are looking for a fun and engaging way to test your students' vocabulary and teamwork skills, you'll love this game.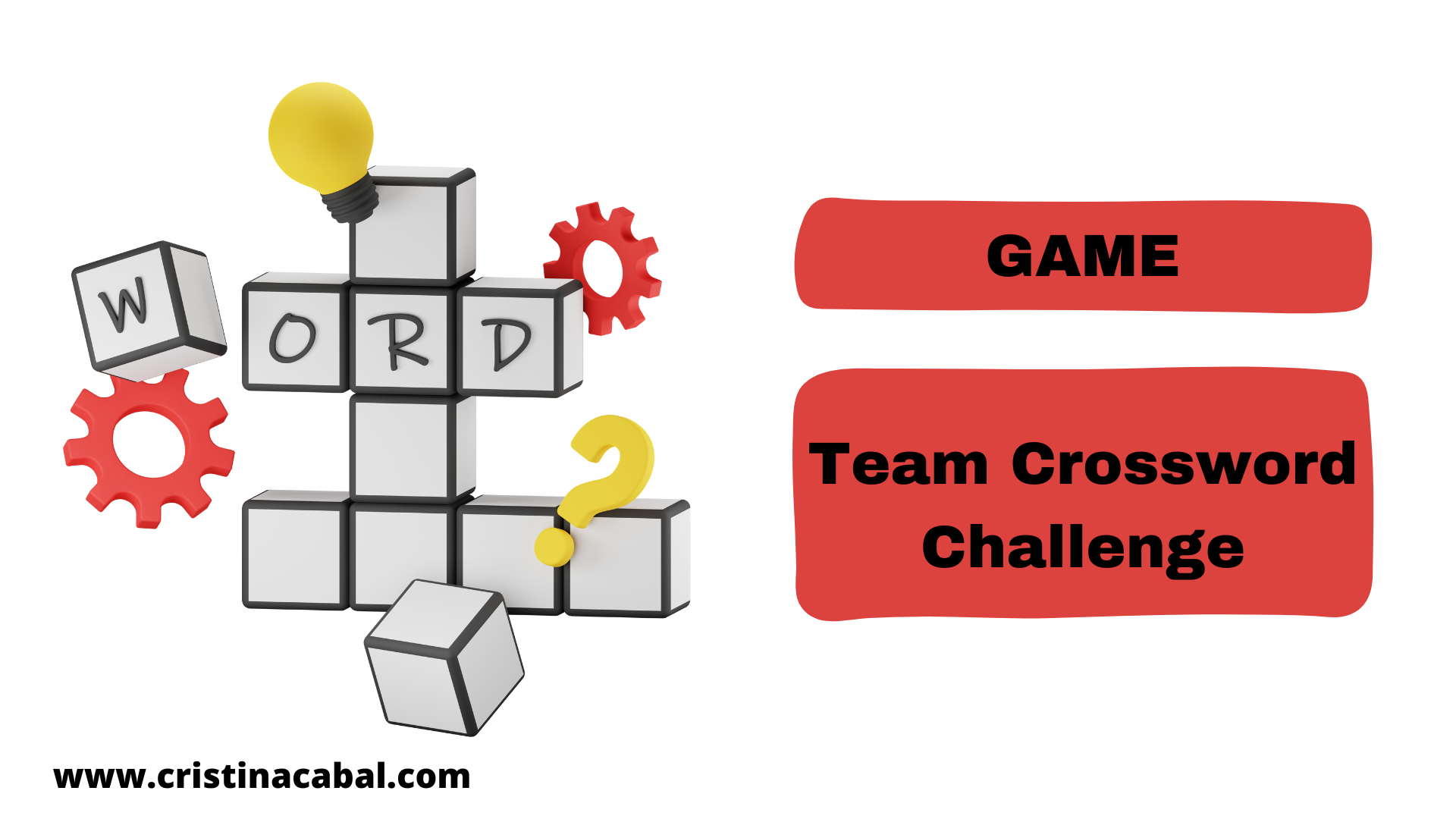 As expected, being a technology enthusiast, I have used a digital tool to design a crossword that is completely adapted to the vocabulary I have taught my students.
Crossword game
Teacher-paced
Topic: Work
Level: B2+
How to play
The rules of the game are:
Divide the class into two groups, with each group choosing a representative.
A coin flip will determine which team starts the game.
The active team will select a number, and the corresponding definition will be read out loud.
The active team has 10 seconds to provide an answer, which will be given by their representative. If the answer is correct, the team can keep playing. Yes, they keep on playing.
If the team cannot provide an answer or makes a mistake within the time limit, the other team will take their turn.
The game is won by the team that correctly answers the final question.
Note:Click on the red arrows in the top right corner to enlarge the crossword.
Tool used: Learningapps