Ready for a fun, challenging collaborative activity? Here we go!
If you are thinking translation activities are boring, as I might have in the past, I am here to show you how wrong you are 🙂 . They can be fun and engaging, but most importantly, they help put the focus on structures or vocabulary students are struggling with.  I can almost guarantee learning success as long as you go over the translated sentences once the activity is finished. That's key for fixing the target language.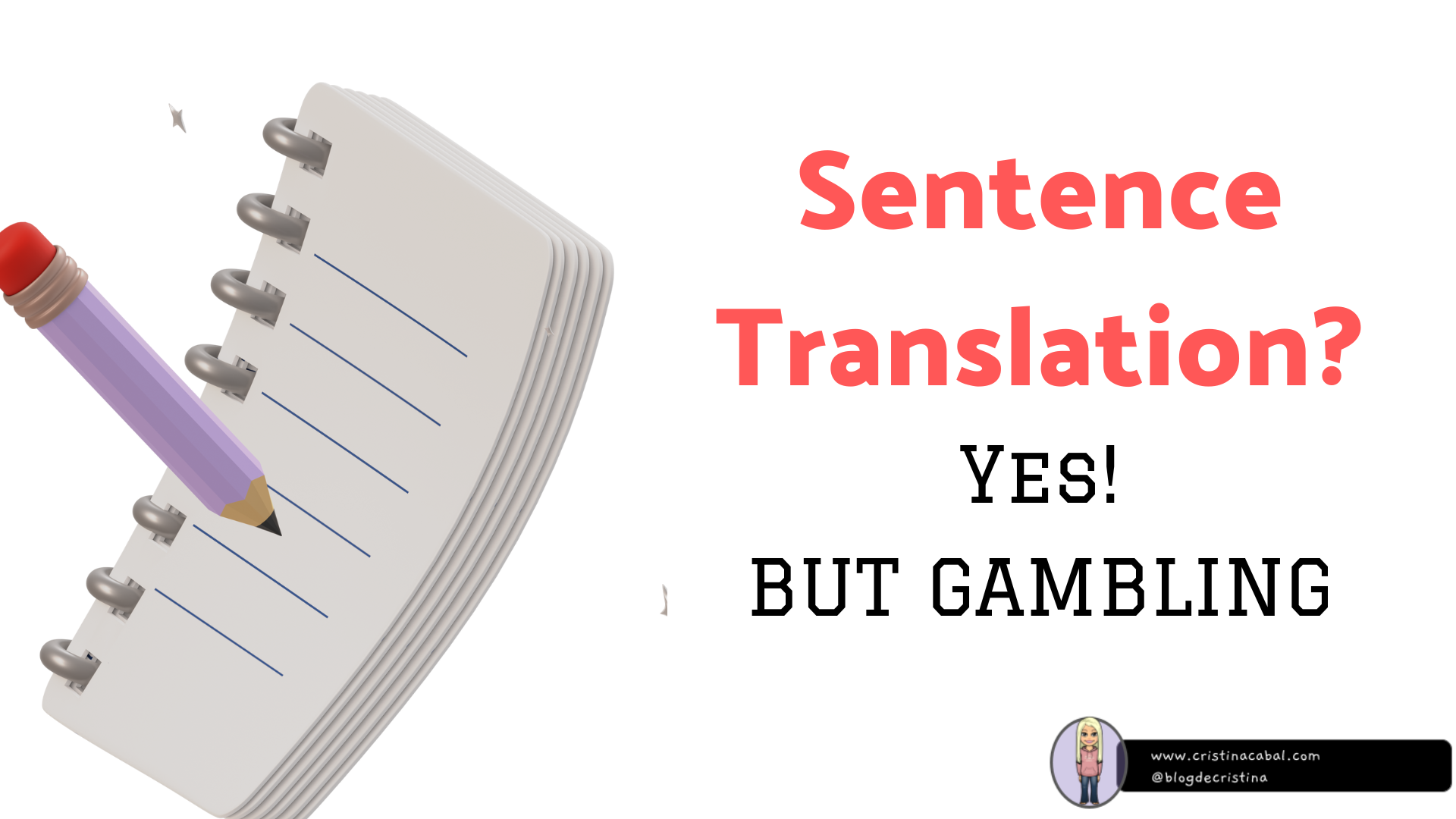 This activity, which is really an adaptation of the game Sentence Betting, is easily one of my favourites when giving my students a writing activity. For 5 reasons:
All the class is involved
It focuses on specific problems
Students work collaboratively
It is fun and simple, but effective
it works well with any level.
Level: Any level
PREPARATION
Sentences. Prepare some sentences to be translated in advance. I would suggest 5-6 sentences.
Slips of paper. Fold a regular sheet of paper horizontally and cut it in half. You will get two slips of paper (This is a good opportunity to recycle the back of spare photocopies). Cut as many as you need bearing in mind that each group will need as many slips of paper as sentences you will give them to translate, ie, if you are going to ask them to translate 5 sentences, each group will need 5 slips of paper.
MATERIALS
Optional Money notes or Points. You can really play the game without money, but if you want to download some fake money, you can find it here. Alternatively, they can bet points. 

All teams start with €1,000 or points.

The Betting Grid. Well, this will be later, to keep score, but it never hurts to know. On the board, draw a grid like the one in the picture below. This will help you keep score of the money teams win or lose.
A timer: to monitor the time. It is a good idea to display a timer so that students know the time they are allotted. Online, here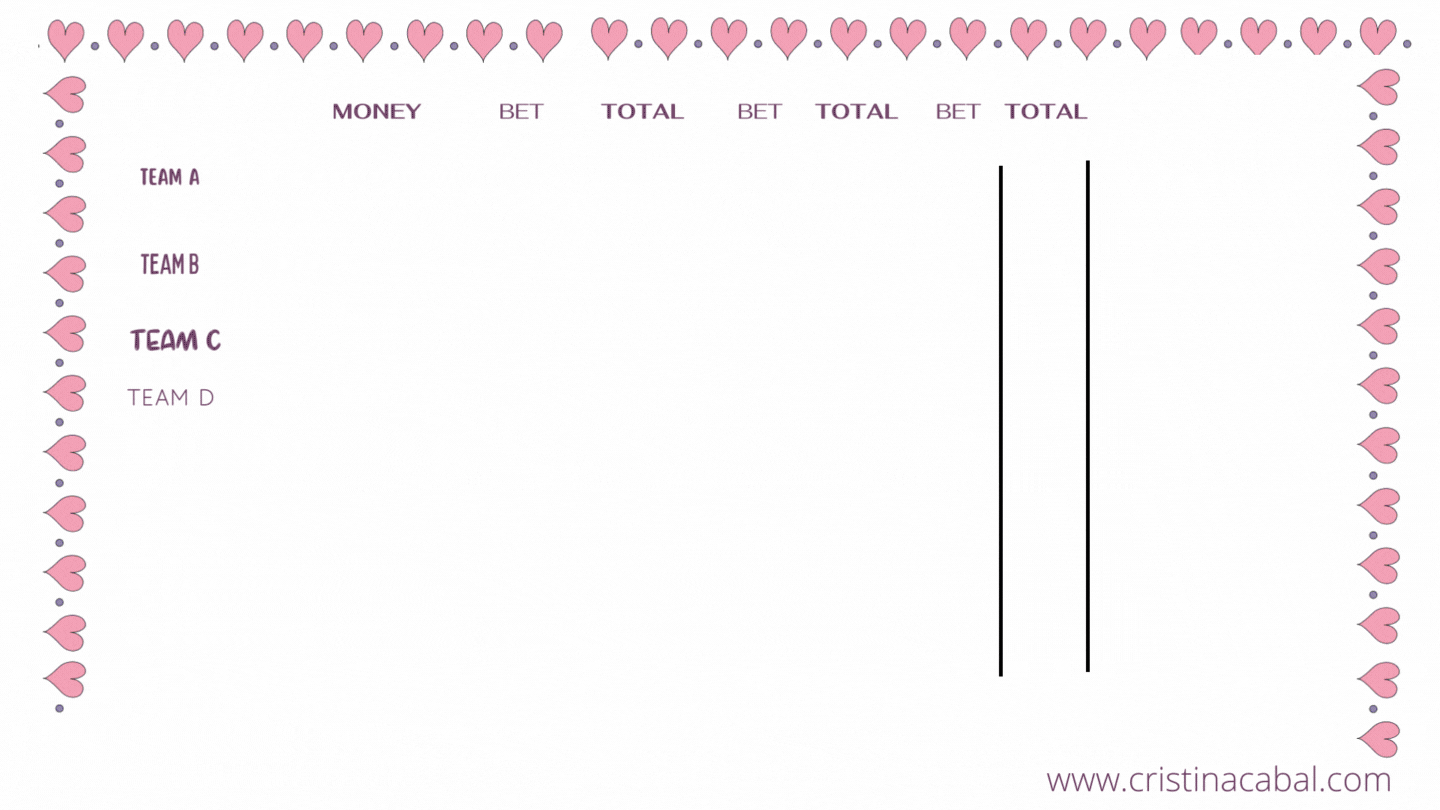 Time: about 20 minutes
THE ACTIVITY
The idea is to give students some writing practice, focusing on specific grammar or vocabulary in the form of sentences to translate. I like to give them a mix of easier sentences and more challenging ones. They will work collaboratively in groups and once they have translated the sentence within their groups, they will have to bet a sum of money depending on how confident they feel about their translation. They can win or lose this money. All teams will start with €1000,(choose the currency)
HOW TO PLAY
Divide your class into small teams of two or three people. Give each team a number or a letter (Team 1, Team 2) or let them choose their own name.
In advance, tell the class how many sentences they will need to translate.
Explain you will give them one sentence at a time to translate, in my case in Spanish, and their aim will be to collaboratively, in their groups, translate the sentence.
Not all the sentences pose the same difficulty, so the time allotted to translate the sentence will vary depending on the difficulty. Before they start translating a sentence, inform them of the time they have. It is always a good idea to display a digital timer on the board.
Have groups write their sentences on the slip of paper clearly writing their Team number, letter or name.
Once the time is up,
Ask Teams to bet money (or points) depending on how confident they feel about their translation. Write their bet on the board next to their Team number, letter or name.
Instruct someone in each team to hold the slip of paper containing the translated sentence up. Quickly go through all the translated sentences, adding the money/points they have bet if the sentence is correct and losing this money/points if the sentence is incorrect.
It is really helpful if you appoint a student to add scores on the board.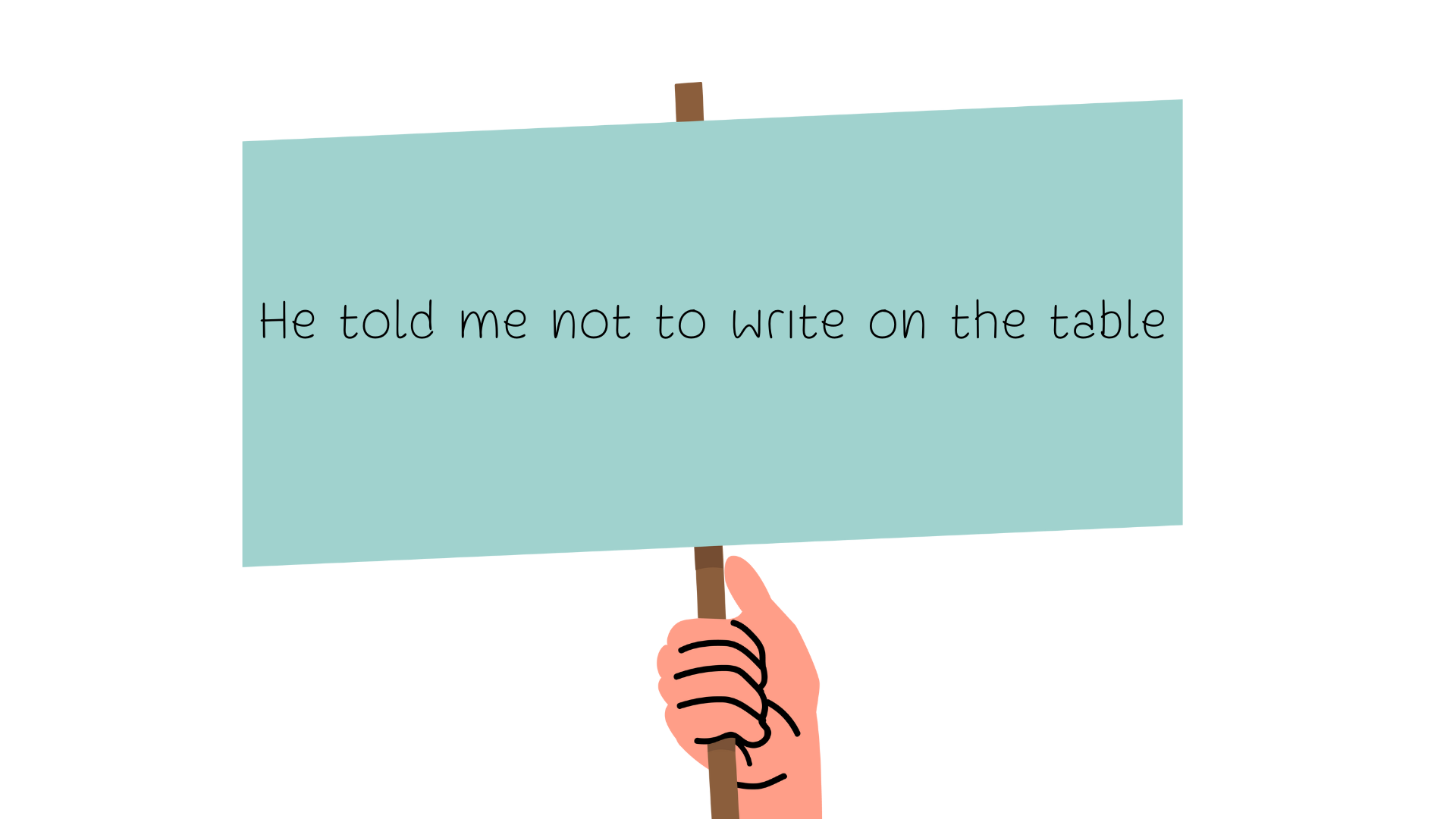 Note: Be strict with spelling mistakes or any other tiny mistakes. Students love it when you are strict and don't give away the points easily.
Continue until all the sentences have been translated, at which point the team with the most points wins! Make sure the final question is challenging, it adds to the fun when there are two or more top teams!
Follow-up
Revision is a crucial phase in the process of fixing content. Once the activity is finished, do some oral retrieval practice. Read the sentences aloud, one by one, and have students orally translate them.
Want to reinforce? Repeat the activity the next day. I mean, the follow-up activity  🙂