The oral exam is just round the corner and I thought it might be a good idea to have a look at some of the posts I have published that can help you revise , improve or practise. Remember the more you practise ,the easier you'll find it and the more fluent you'll become.
vozMe– This converts text into speech. You can type any word and even a text ( use the copy and paste option 😉  ) and then choose a male or a female voice.( If you want to know my opinion ,  the female voice is clearer). The text will be read to you.
Read the post here

Howjay.com- I just love this dictionary!! You enter the word and you submit it. When it appears in pink , mouse over it to hear it spoken as often as you want. You don't have to wait a second as it is individually pre-recorded!!
You can translate the word into Spanish or any other language using the Google Translate and then get the definition for the word
Read the post here

Fotobabble– Great to practise picture description. Upload a photo and record yourself describing it. Listen to your own description and work on how to improve it.
Read the post here.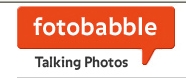 Listen a minute- Want to improve pronunciation and intonation? Dedicate one minute to listening and reading along .
Read the post here

Role-plays– a selection of role-plays for the elementary level aimed at the oral exam.
Click on the photo and it'll take you there!

Related posts:
You'll never forget how to pronounce "would"
Some help with the Speaking Test … or not?
False friends: embarrassed or embarazada?