Hey, dear readers! I am back! Who is up for the 12th season of the blog?
Normally I resume posting when classes start rolling, but this year  I  have decided to start posting earlier before my classes begin. I have missed you!  I will be returning to classes on October 7th and man, what a different class I will be returning to. Will it be teaching in-person, hybrid or online? That's the one-million question.
I am a notorious hoarder of free edtech tools and it seems that the stress of going hybrid this year only drove this hobby of mine into high gear. I know technology is a sticking point for some teachers but, seriously, this year we need to make a special effort and start flirting with tech.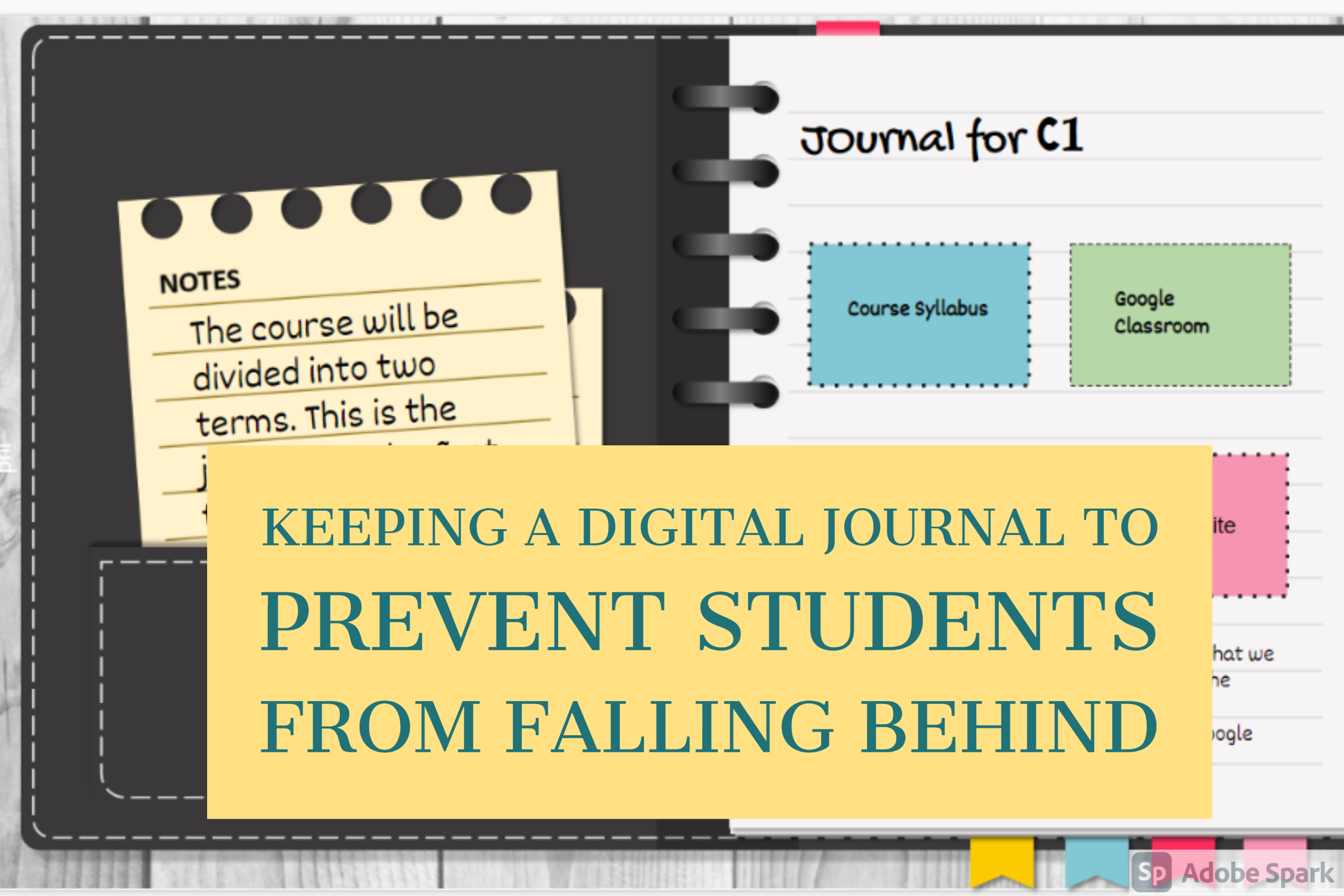 Anyway,  the pandemic, the possibility of doing hybrid or online teaching and an overwhelming curriculum got me thinking and I came up with the idea of sharing a  digital class journal with my students. The reason?  I might be wrong but I think that we are going to spend the year shifting from in-person classes and online classes. On and off, on and off -repeat. Moreover, even though we manage to teach in the classroom, I  predict our students will be undergoing confinement for one reason or another. Therefore, it is essential that they don't fall behind and give up. One way to make sure this does not happen and to make things easier for us as teachers is to share our class journal with our students.
When I talk about Class Journal, I don't mean my real class journal; not the one where I write warm-ups, follow-ups… etc. No. That would be a nightmare. I mean a very simple version; one that tells students in a very simple way what we have covered that day,
Advantages of sharing a Digital Class Journal
Information is updated (forget about sending endless emails to students who have missed your class. Yay!!!)
You can insert videos from youtube, audios from your Drive and links to anything that is online.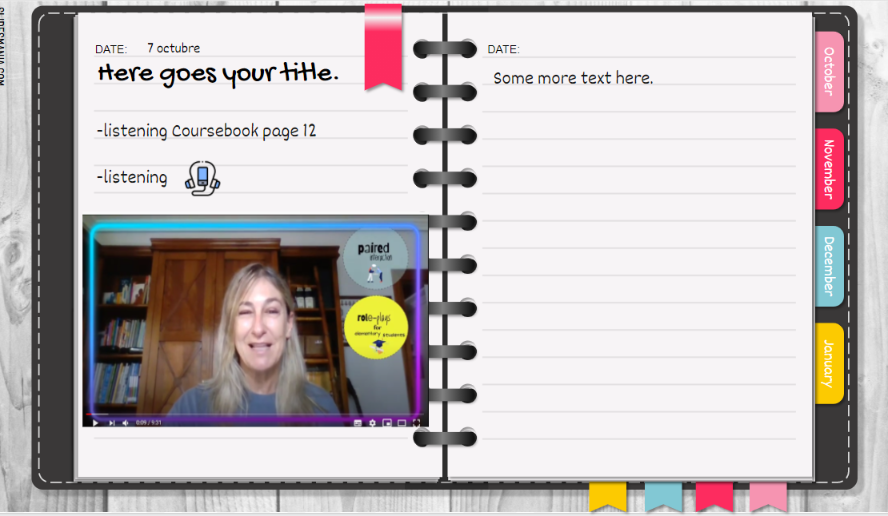 Everything is in the same place. No need to share links for extra activities; as long as it is online, it can be shared; they just have to click.
You can link to anything that is on your Google Drive: exam calendar, photocopies…etc.
It sounds good, doesn't it? Right, now…
What do you need?
A virtual class to share your class journal. I use Google Classroom, but you might prefer Teams or Moodle or any other. As I use Google Classroom, I am going to show you how I do it on this platform but I am sure you will find a way to do it in your virtual classroom of preference.
The Class Journal. Don't worry!!! You don't have to do anything. SlidesMania.com has you covered. There are many websites that offer free templates for Google slides or PowerPoints but I worship at the altar of Slides Mania. ( btw, this is not a sponsored post) , Click here to get to the free Class Journal, and then find the button that reads  Open in Google Slides. Again, if you are not using Google Classroom, you might want to choose the button Download Powerpoint. To edit the text on the Tabs, click on Edit > Find and Replace. Find: Title A, Replace with Your Title; in my case I wrote October, November… etc.
I like to keep my Google Drive organized so once in my Drive, I will move this template to a Folder (previously created called School Year 20-21).
On Google Classroom, on the Classwork Tab, I create a  Topic called Class Journal and then attach the class journal. See how I do it.
Bear in mind that every time you update the class journal on your Google Drive, it will automatically be updated on Google Classroom.
Hope this has been helpful and none of your students gives up this year.