Aka my new favourite vocabulary game.  Seriously, this little game is about to be your favourite vocabulary revision game. Why? Because it's both fun and effective and requires almost no preparation. Your whole class is going to love it! I promise!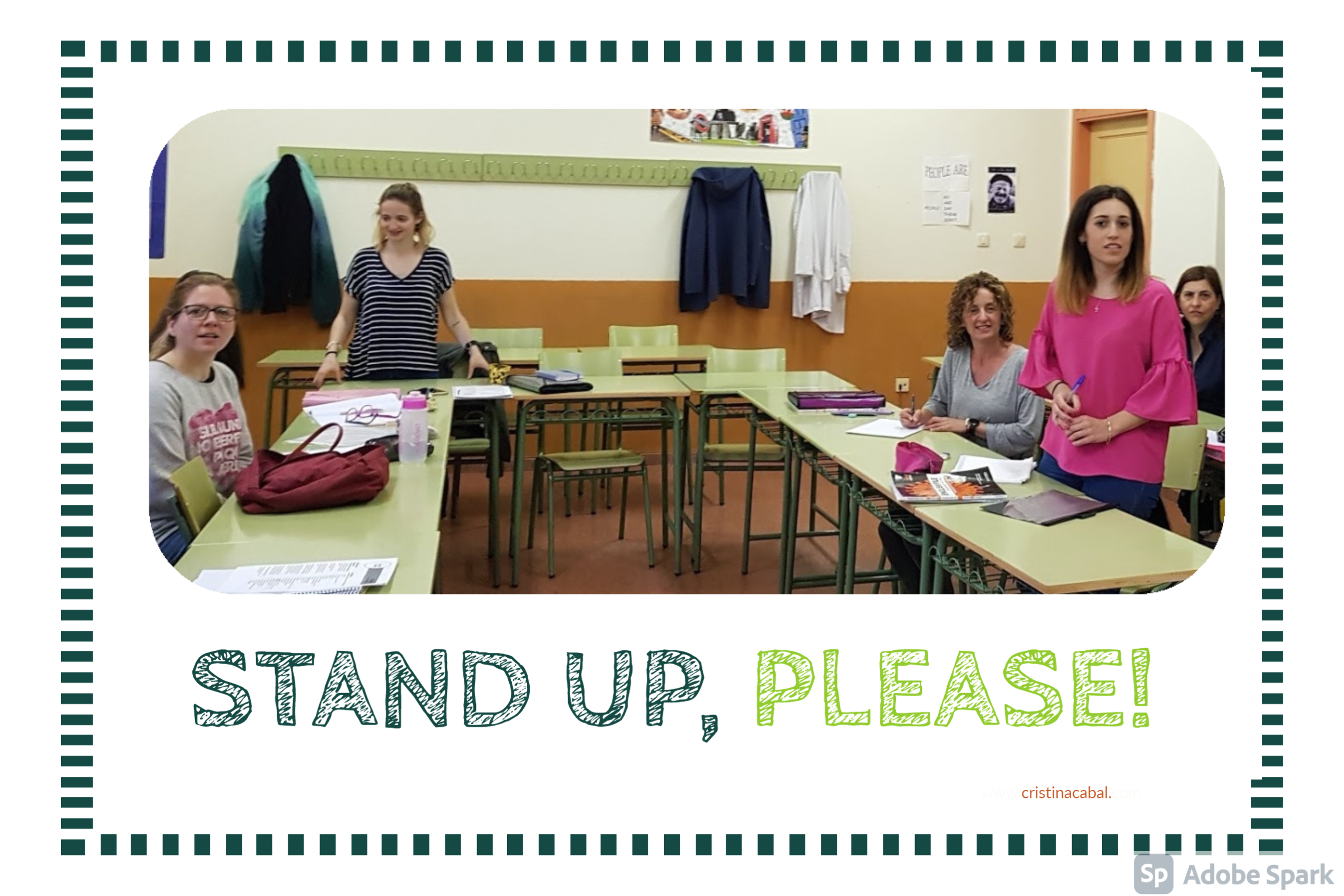 How does it work?
In advance, write a list of the vocabulary you want to revise.
Divide the class into two, or maybe three teams, with the same number of students in each team. Well, more or less; it doesn't have to be the exact same number. To be honest, it is easier with only two teams.
Ask a representative from each team to stand up.
Now, define one of the words on your list. You can also give a synonym or an antonym. Whatever helps them guess the word.
The first person to guess the word remains standing and the person from the other team who couldn't guess or guessed second sits down. The student sitting down is quickly replaced by another person from this same team.
Call out all the words you want to revise.
The winner will be the team whose members had to sit down less often.
Follow up:  ask students to write a list of all the words they can remember from the game and revise them once again, this time focusing on pronunciation. If you have time, you can ask them to provide a sentence including the target word or chunk.
Enjoy learning, enjoy teaching!!