We are almost on holidays and students are beginning to feel the heavy burden of passing all their exams. It's never too late to start studying, is it?
English spelling is difficult. There is no point in pretending otherwise but… nevertheless, students have to learn to spell so let's choose a motivating activity to speed up their learning.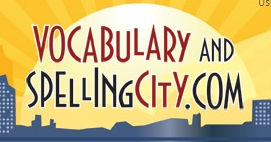 I plan to take my students to the computers room and use the excellent website Vocabulary and Spelling City.com.
Aim: to revise the spelling of words and practise their pronunciation.
Procedure:
♥Assign a computer to every student (or alternatively to every two students)
♥Tell them they are going to help their classmates revise the spelling of some of the words studied in this course. Decide on the numbers of words you want to revise and ask students to go to the website Vocabulary and Spelling City.com
♥Students type the words in the spaces provided and click on the button Spelling Test. .See pictures below.
♥Ask students to stand up and choose a different computer. Students click on Say It and Sentence to guess the hidden word and type it. Click Check me to see your score and then there is the possibility of clicking on the button Teach me where the word will be spelled.
♥You can ask them to repeat the procedure and revise new words. They will surely love it.
If you want to read a bit more about English Spelling, click here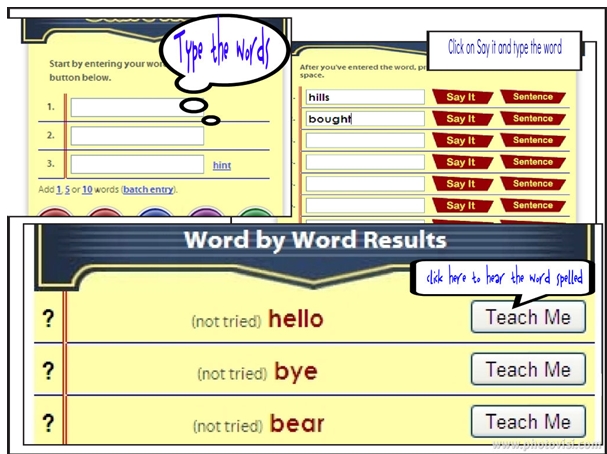 You might also want to read: