Do you want to learn English and/or French, Italian, German… through music? Well, if this is so, this is your place. This cool site is called Lyrics Training and it's just amazing and hear this ,free to use!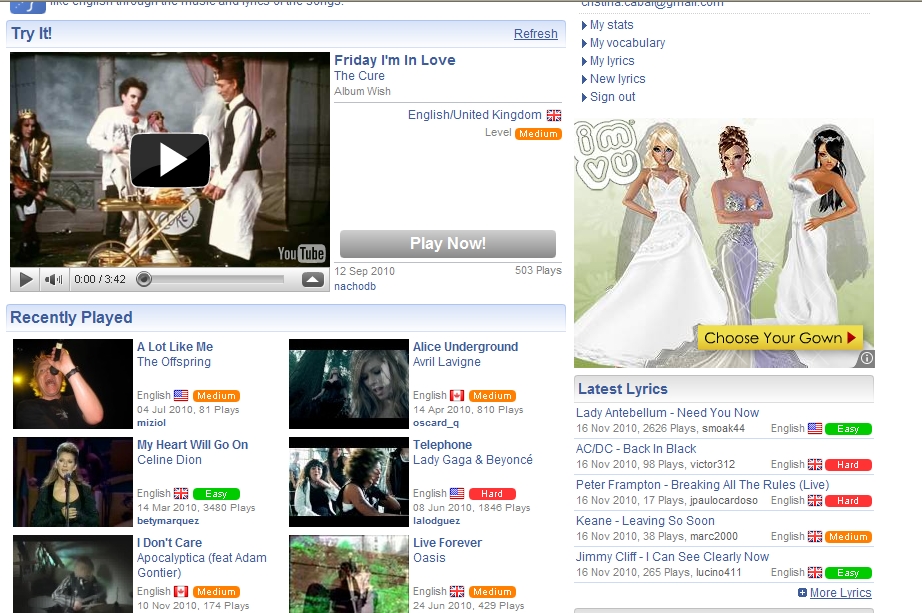 This is how it works: at the bottom on the right-hand side you can see some lyrics, choose according to your level. There are three: easy, medium and hard. Then, when the window with the song you've chosen opens up, choose your mode; again, there are three, beginner,(fill in the blanks10%), intermediate (25%) and expert (full lyrics).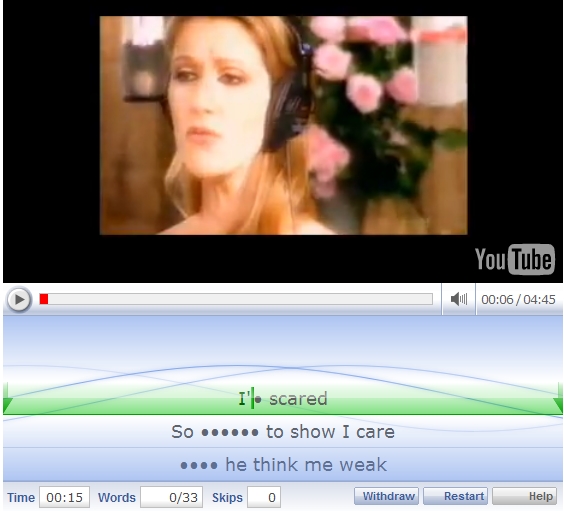 Now, this is what you'll see if you choose  the song Tell him  in the beginner mode.  One of the best things is that if you get to a word and you can't understand it or if it goes too fast, it will stop until the blank has been filled. The song literally WAITS for YOU!!!
But there's even more. If you click on HELP at the bottom you can see what else the programme can do for you. Let's imagine that you want to listen to the same line again, press Backspace, and if you are still unable to understand the word, don't worry, just press TAB and the word will be written for you. Aren't you dying to give it a go!!