This free AI text-to-speech tool is a real game-changer!
Until a few weeks ago, whenever my students asked me about using text-to-speech (TTS) apps to help them improve their pronunciation, I told them, in no uncertain terms, that it was not a good idea.
That was until a few weeks ago. That was before Artificial Intelligence revolutionized our world.  Have you read my previous article about the jaw-dropping Chat GPT? Have you already tried it?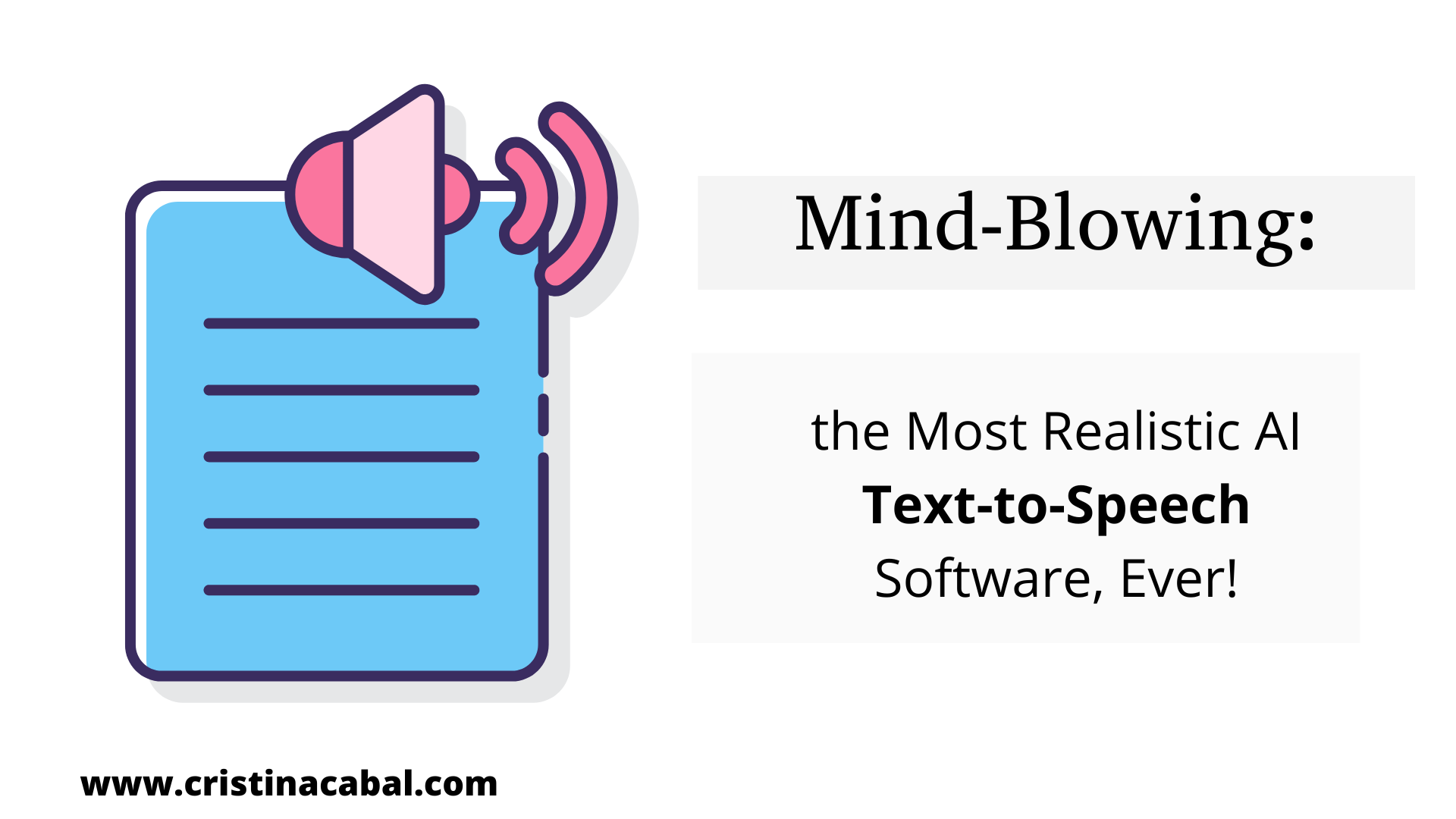 As I said above, that was until a few weeks ago. But  Ohhh ! I have changed my mind! I am not kidding!!! This free AI text-to-speech tool is a real game-changer! And it is really going to help students struggling with pronunciation.  So if you, like me, have always been put off by text-to-speech apps because of their robotic-sounding voices, you're going to be blown away by this software. It's hands-down the best I've ever used. Full disclosure: I'm not sponsored by this text-to-speech software (although I wish I were – it's that good!).
Just listen here
 How to get started!
 People at Eleven Labs are so confident about their product, that you can try it before even signing in. Wanna try it? Go to ElevenLabs. To generate speech, copy/paste or type a small text (up to 333 characters), choose a pre-made voice, hit generate and listen. Impressive, isn't it? You can even download it!
But…. more is coming!!!! It is free, well, Freemium. If you decide to sign up for free, you have a quota of 10,000 characters/month, although you need to know that the maximum number of characters you can generate in a single request on the platform using the free plan is 2,500.
More? Yes! You can also adjust the Settings for Stability and Similarity to make the voice more expressive, varied or clear. I would suggest that you play with the Settings to find the voice you are looking for.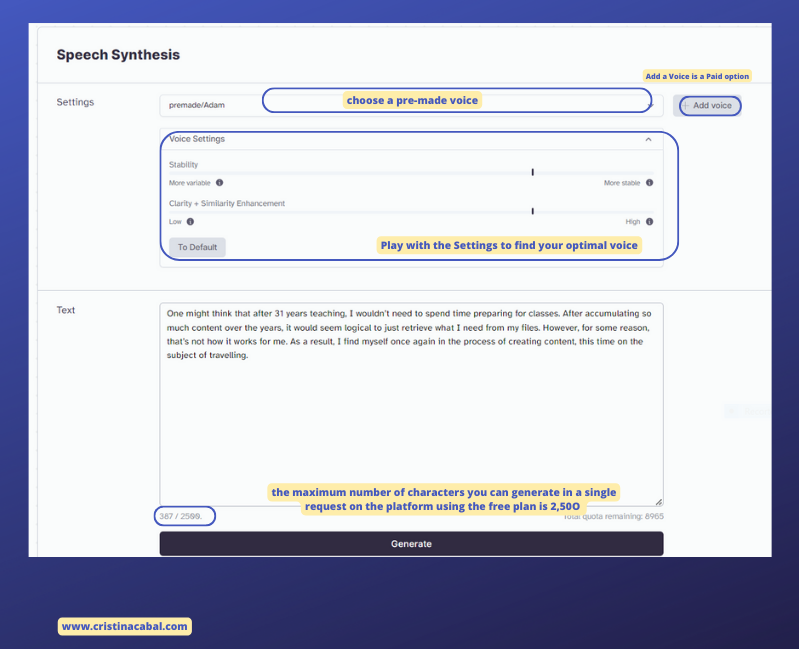 Important:It is still in beta and  each generation, with any adjustment, will lead to quota being deducted from your account.
I have also applied for a free Education account, and I am waiting to hear back from them.