Whether you are a fan of this kind of programmes or not, nobody can deny this talent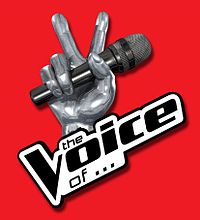 show has been a big success worldwide. In case you don't know what I'm talking about The Voice is a singing competition that consists of a blind audition where four coaches (famous singers ) select the members of their teams, a battle phase and then the final, where the audience selects The Voice. It started in The Netherlands like two years ago and since then the format has been sold to many countries where it has also been a big success.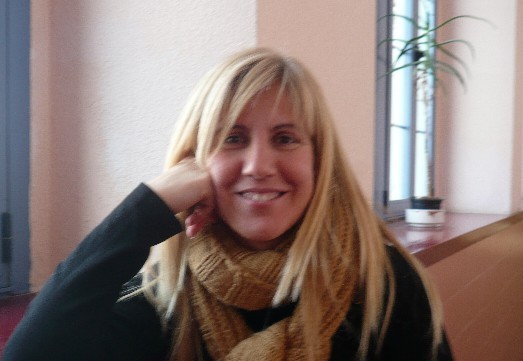 The idea for this activity came from the French teacher in my high school, Yolanda (see picture). Just by chance she commented  on how much fun their students had just had doing this activity and  right away I asked her to borrow her idea for my English class.
The instructions are fairly simple.
♥Students in pairs and with their backs to the whiteboard  listen to someone singing but they won't be able to see them, that's why it's called Blind Auditions.
♥Working with a  partner, they decide what the person they are listening to looks like (see handout).
♥When the audition finishes and without turning their backs, they need to decide whether they want this person in their team to be THE VOICE. If they want them, they should raise their hand making the V gesture and saying I WANT YOU!
♥Now, they'll have to compete against the other students who also want the singer. The singer will belong to the team who has the most accurate physical description of the singer.
I have selected these two videos you don't like the game, at least enjoy the music!!