Are in the mood for singing a Christmas Carol? Wouldn't you like to be Christmas shopping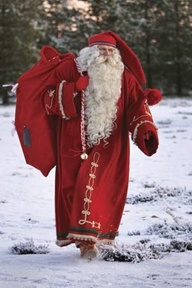 and hear Jingle Bells or White Christmas and be able to sing along?
Christmas Shopping???? Don't panic or yes… start panicking !!!!If you're just like me , as soon as I hear the first Rudolph the Red – Nosed Reindeer in  the shopping center , I know  the countdown begins. Only two weeks until Christmas and I haven't even started thinking about what to get for my family , let alone gone gift shopping . I slowly begin to panic while my sister keeps pestering me , claiming  that she has already bought everything in September and that everything my children will want might already be out of stock by the time I make up my mind to go shopping. And then , every single year I promise myself (and my sister) that next year I'll go gift shopping in summer even though the only thing I might be able to buy is a summer hat!
Well, I'll stop rambling now and tell you that I learned about this site Esolcourses.com through one of my colleagues Rosa Valdés. I am planning to dedicate one session to singing Christmas Carols with my  students. The added bonus for my students  is that the Christmas Carols are sung by  famous singers such as lady Gaga, John lennon or Christina Aguliera , and the added bonus for me is that carols are already sorted into levels with their corresponding activities.
This is one of the videos we can find on this site. Thanks for sharing Rosa!
Anyway, the website has also got a very good listening section , which I highly recommend.