This is not the first time I have used this strategy to invite my students to do some speaking but it is the first time I have used it with absolute beginners. It has taken me sometime to bring myself to do this kind of activity with my 12-year-old  absolute beginners. I am always afraid the task may seem to them like a high mountain to climb, but they have been studying with me for four months now and I feel they are up to the challenge.
I really feel that I can insist, until the cows come home, English  is not only about learning grammar, but if students are not actively taking a role in their education, there is little I can do.
So I have used a text, they had previously worked  with, to ask them to retell the story. The text was about Education and it told the story of two children Eduardo from Angola and Nabyrye from Uganda. Easy text and all about present simple, which is what they have been studying. Two texts, so great to do pair work!
I have used a tool I have used other times, Wordle, to create Word Clouds to help students remember the story and retell it.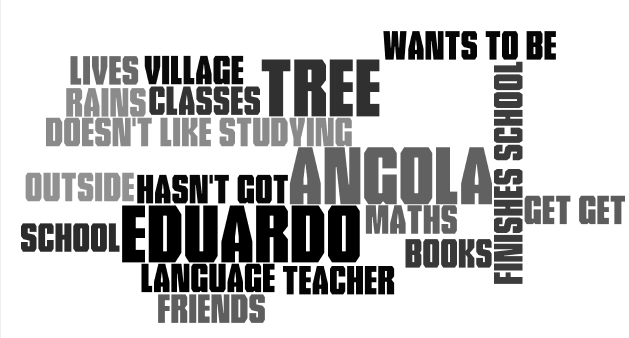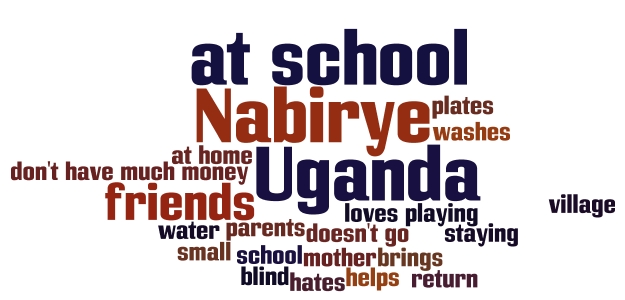 Two useful tricks when using Wordle
♥ If you want a word to be bigger than the rest, just type it twice.
♥ Insert (~ ) between the words you want to keep together.
I have posted about Wordle to revise vocabulary here and to do  a Writing Activity here
Have a nice week!!